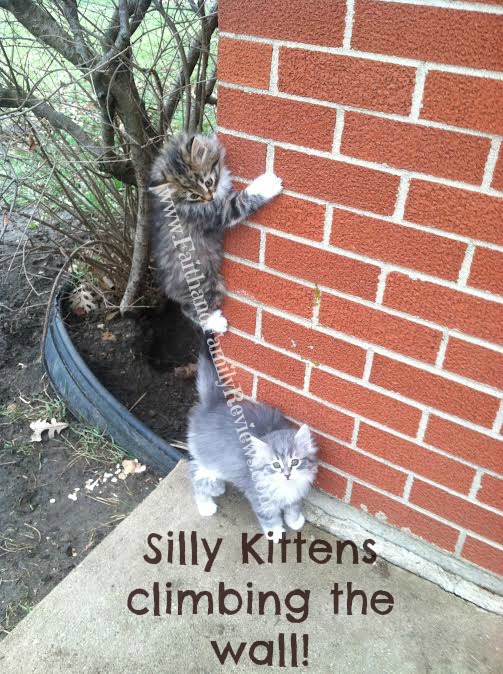 In light of Saturday's Top Five Laughs post, thought I'd share this photo of Freckles at the beginning of her climb and Selene as she looks on because I think they look adorable!
Today the kittens were out in the snow for the first time and they batted at it! Sadly, I didn't get a photo of it.
The kittens climbing all over the garage and my husband says they think it's their own jungle gym and I tend to agree.
This week's Wordless Wednesday is almost….wordless!

Share and Enjoy