Yogurt is a yummy, healthy snack. Creating yogurt recipes is pretty easy when you keep it simple and I like simple. One of my favorite snacks is yogurt and blueberries. To spice it up I like to top it with almonds and pecans. I love eating just plain frozen blueberries too.
I was playing around with taking photos of food and took one of my yogurt and blueberries. I thought it turned out decent enough to make into a blog post.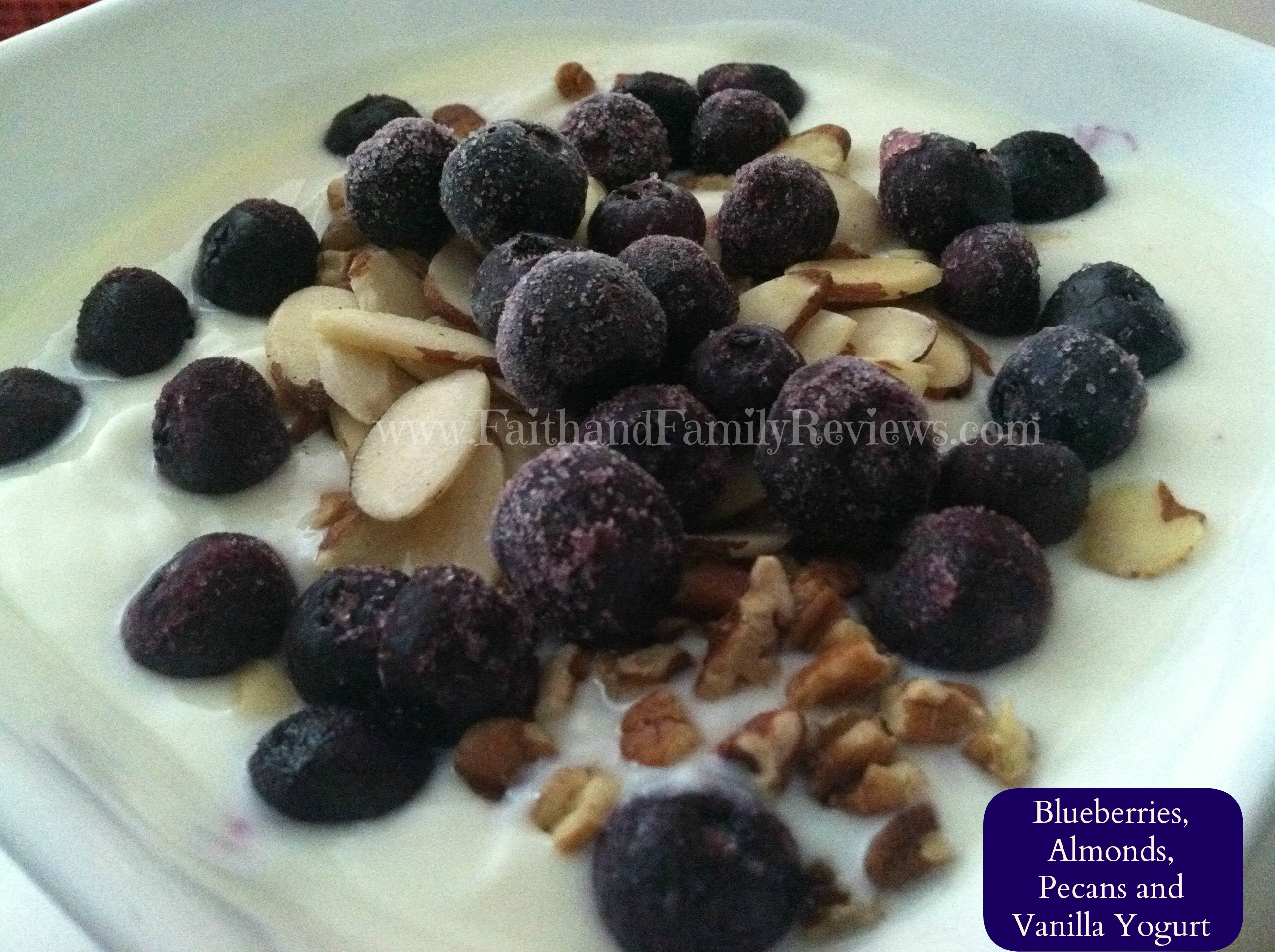 For my yogurt and blueberries snack, all I did is poured vanilla or French vanilla yogurt into a bowl, added frozen or fresh blueberries, topped it with sliced almonds and/or pecans. We do this a lot with any of our favorite fruit. You could do this with plain yogurt too.
We also like to make smoothies….at least until our blender broke.

Sniff. Sniff. Still have to figure out which part I need to buy since the last time I purchased the wrong part.
Something we have not made since getting Miss Moo is homemade yogurt. Amazing, eh? Whenever I buy yogurt to have the starter it always gets eaten before we get to it.
Do you eat yogurt? Do you do anything "fancy" with it? Have any yogurt recipes to recommend or do you make homemade yogurt?

Share and Enjoy