Do you have a cat? We have six. We started with two and now have six! Needless to say we go through a lot of cat food! A huge part in keeping your cat healthy is the diet you feed them. We feed our cats a mostly raw diet of fresh Guernsey milk from Miss Moo, chicken, chicken livers and giblets. They will be getting treated with turkey trimmings on Thanksgiving! With winter weather around the corner we want them to have enough to eat so they can maintain proper body temperature to stay warm; that's why we usually supplement their diet with cat food.
I don't think we've ever fed our cats canned cat food before, until now. We usually buy dry cat food. This time we bought them SHEBA cat food. They LOVED it and gobbled up their SHEBA entrees. You can see from the photos how much they enjoyed their SHEBA meal!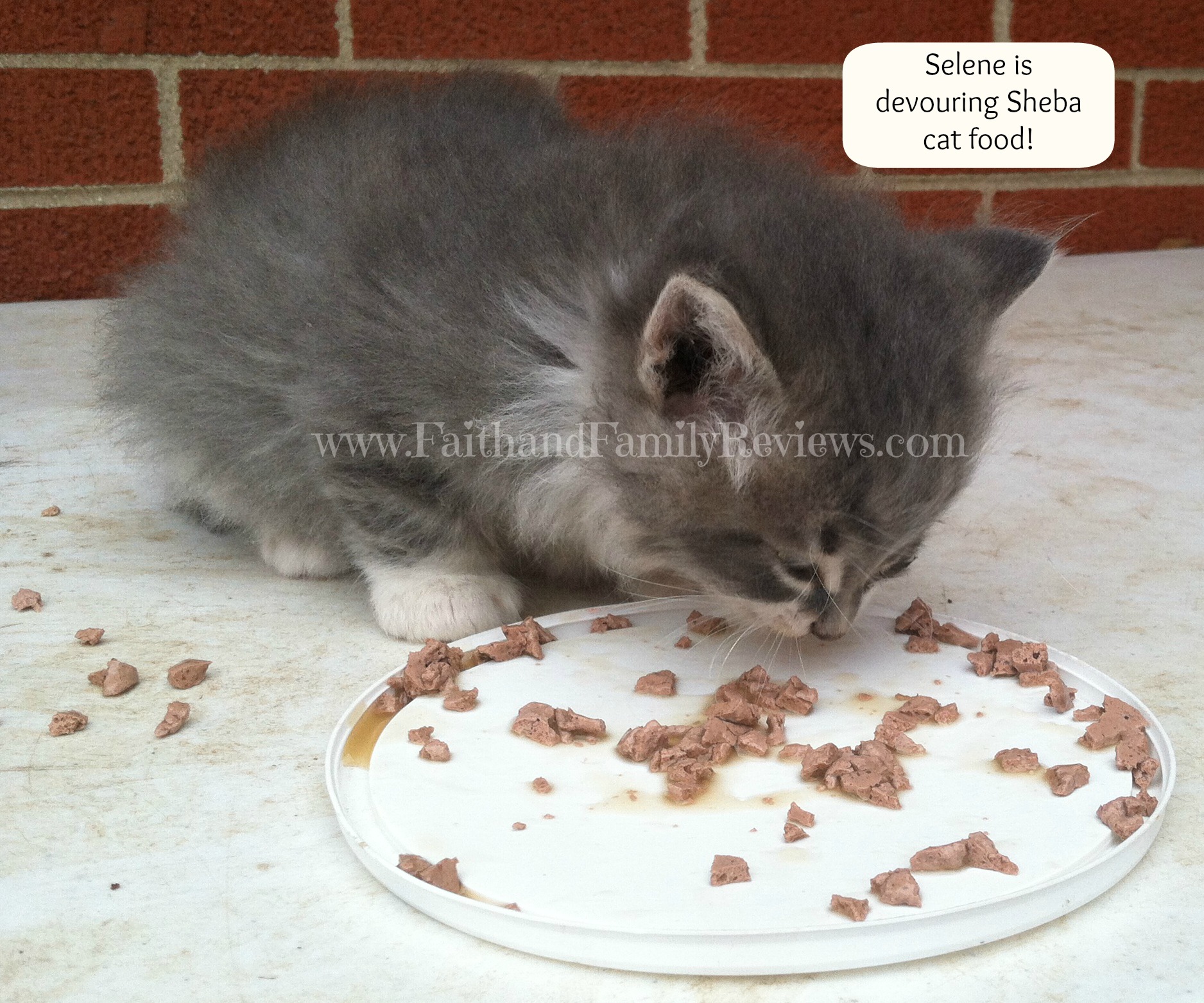 Selene wouldn't eat until we served her own portion by herself! Look at her ears…protective of her food…though she did allow her mama to join her. See the video here on Instagram.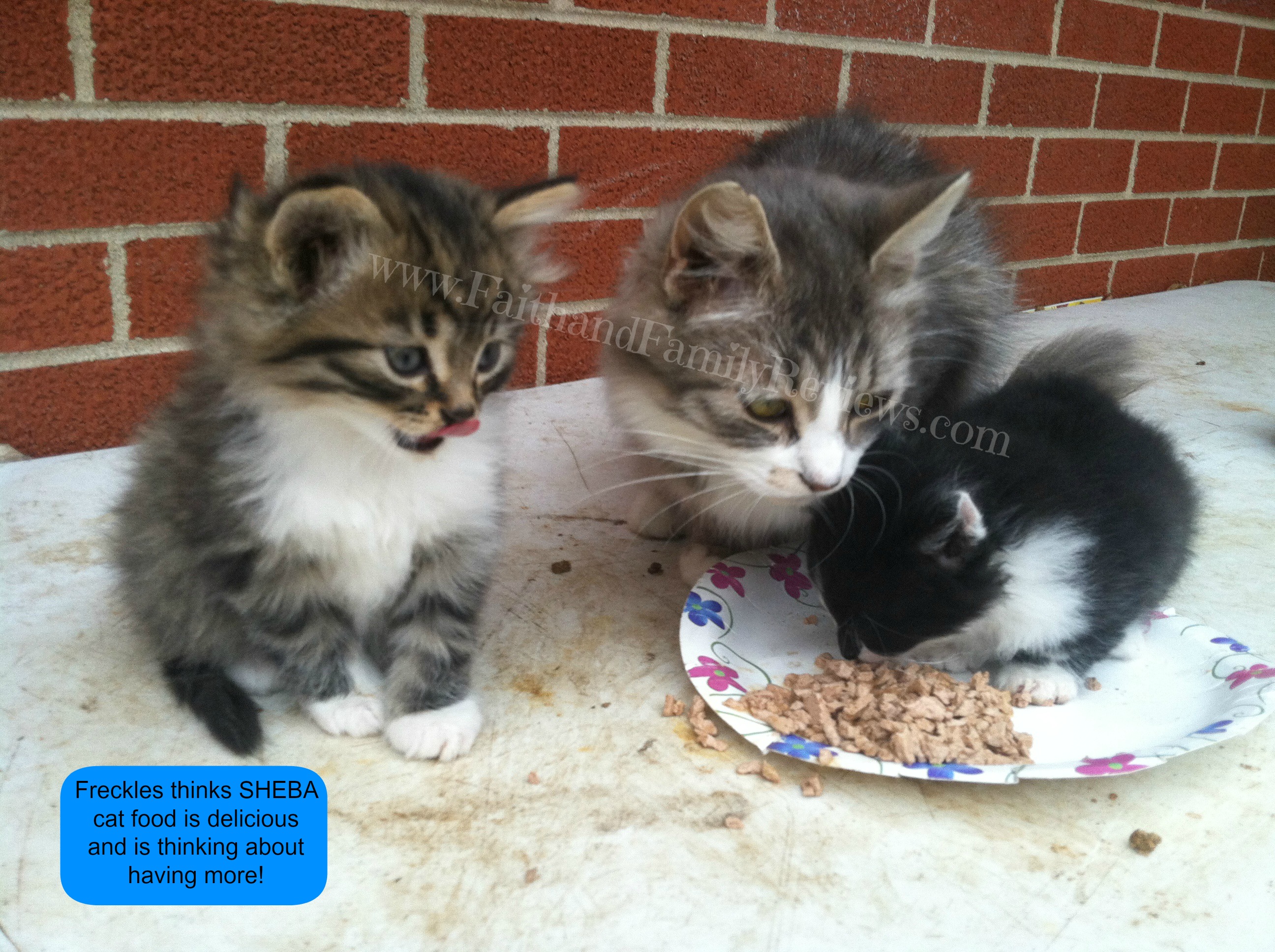 Freckles is saying yummy SHEBA!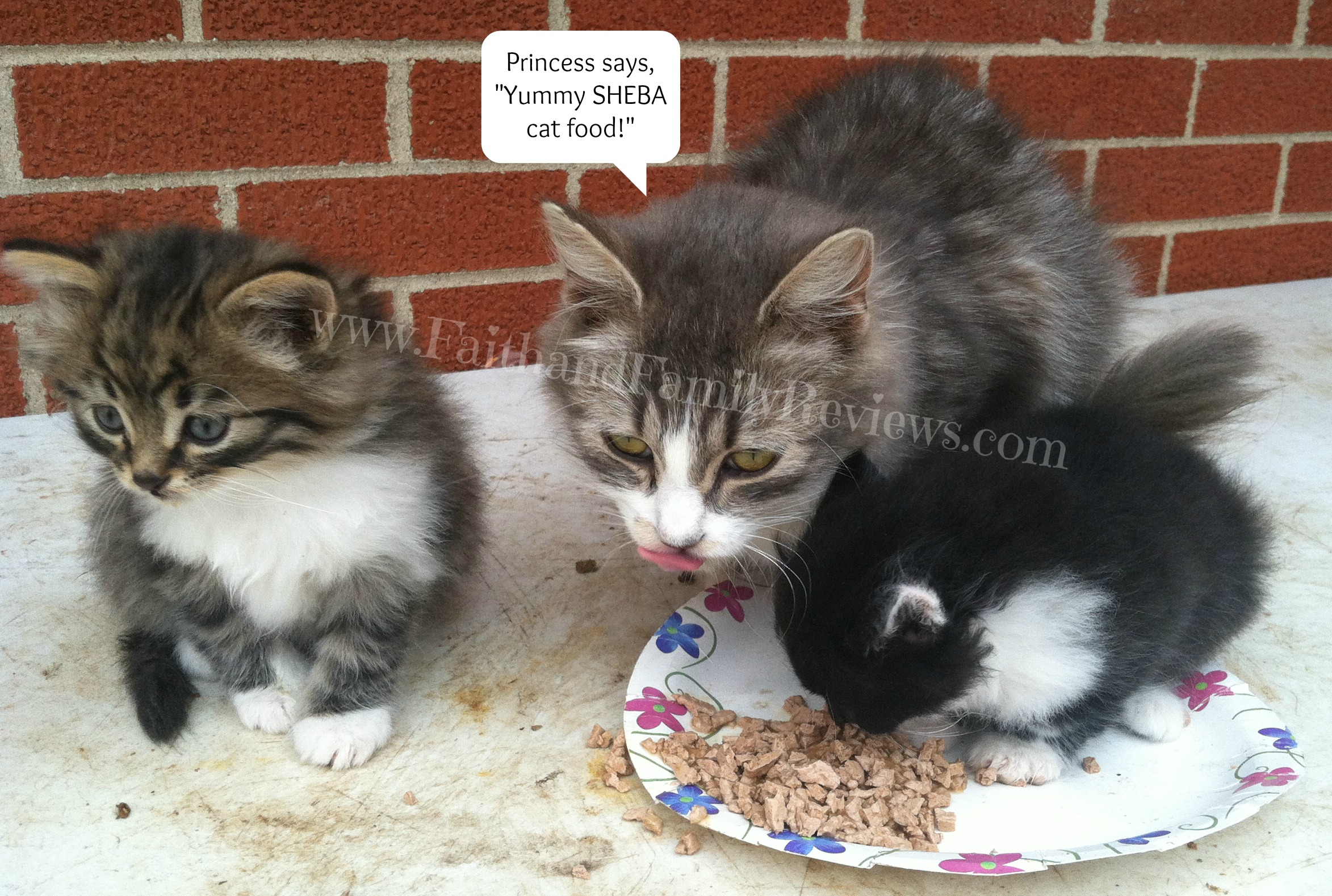 Princess says yummy with her tongue and Badger thought the meal was so good she had to sit on the plate with her SHEBA entree!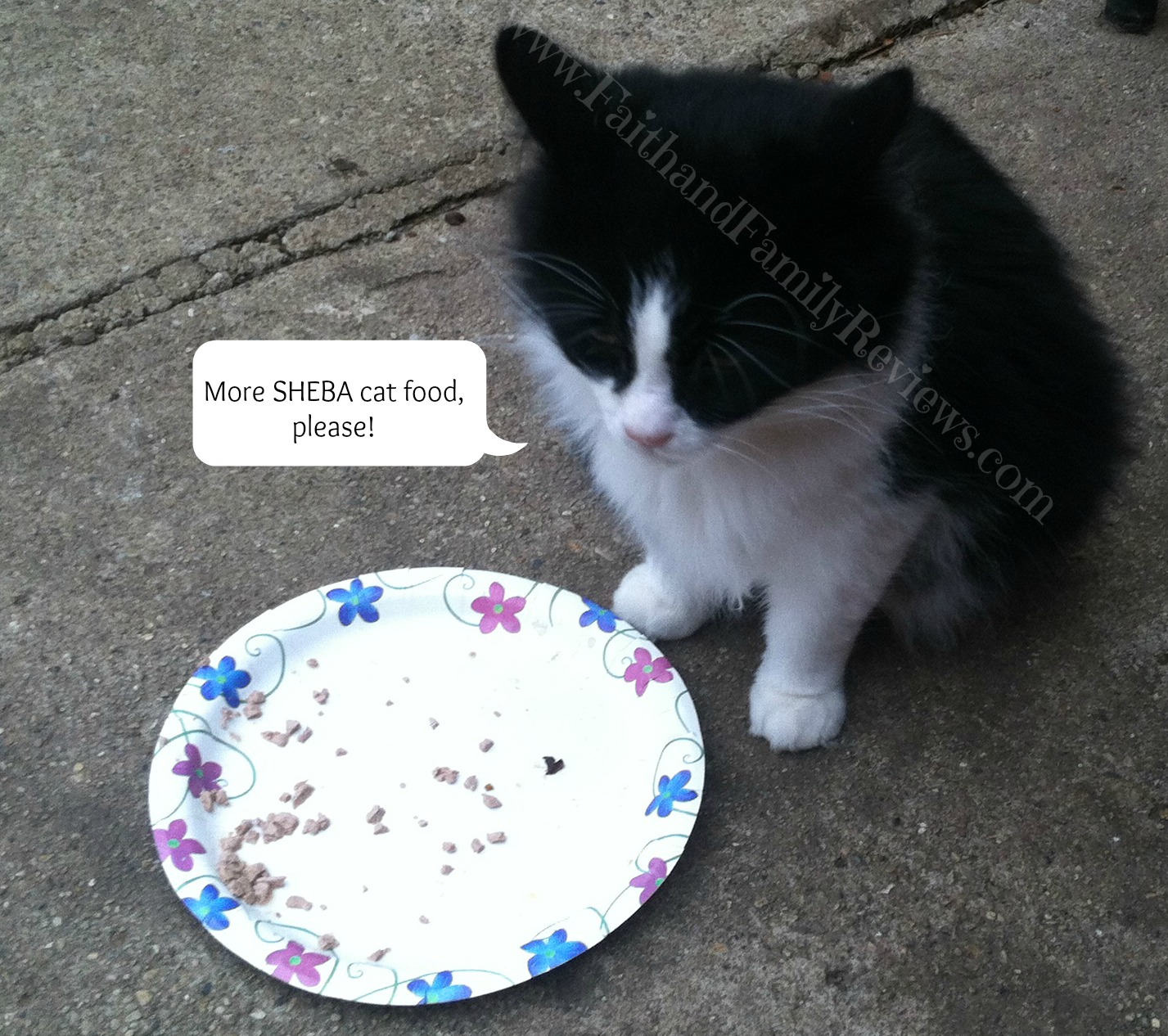 Severus cleaned his plate and is patiently waiting for more.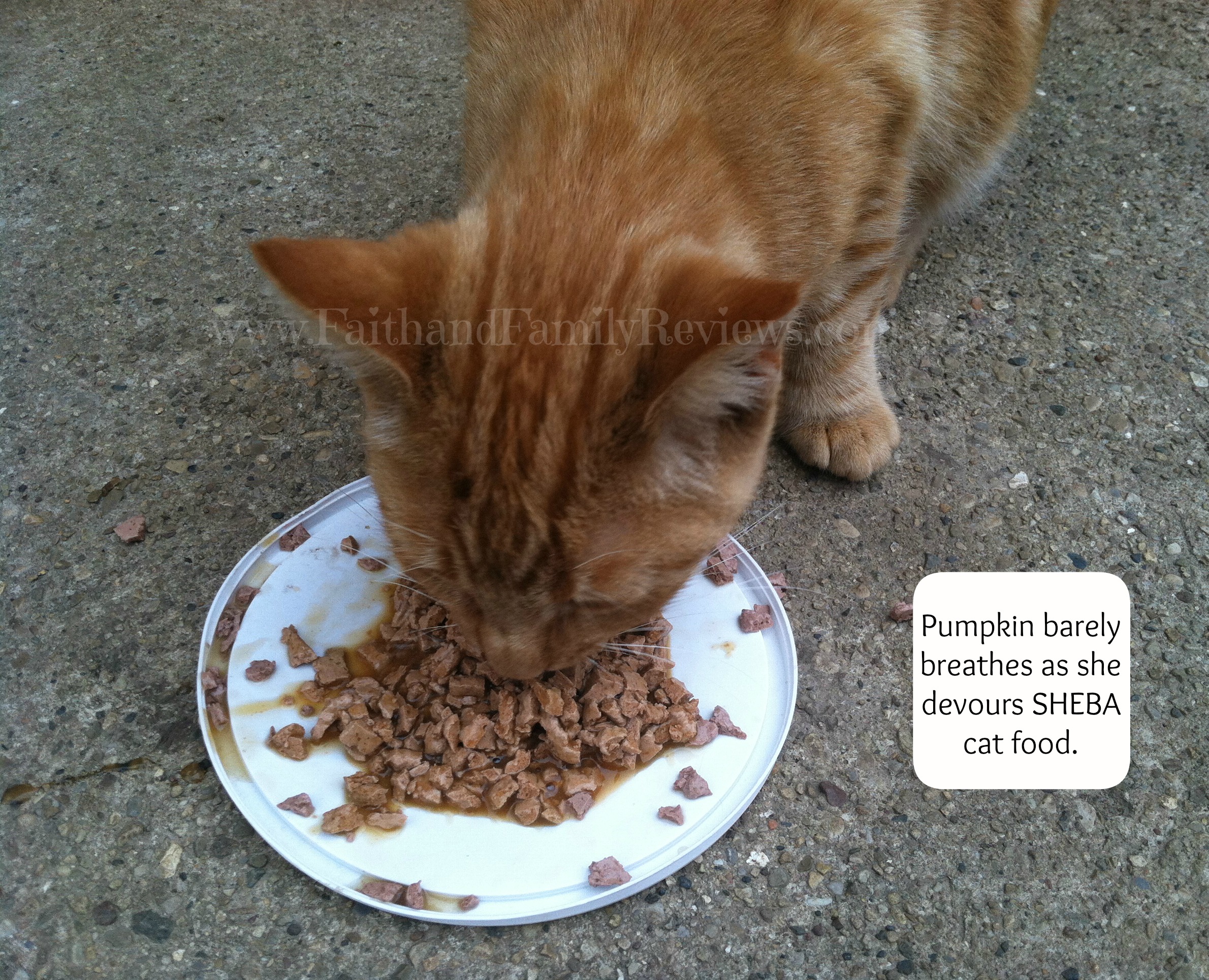 Pumpkin barely breathes as she devours her portion of SHEBA cat food!
Walmart has a roll-back price on SHEBA right now – just $0.50! Plus SHEBA has a Buy 6, Get 1 FREE coupon on their website: http://www.sheba.com/home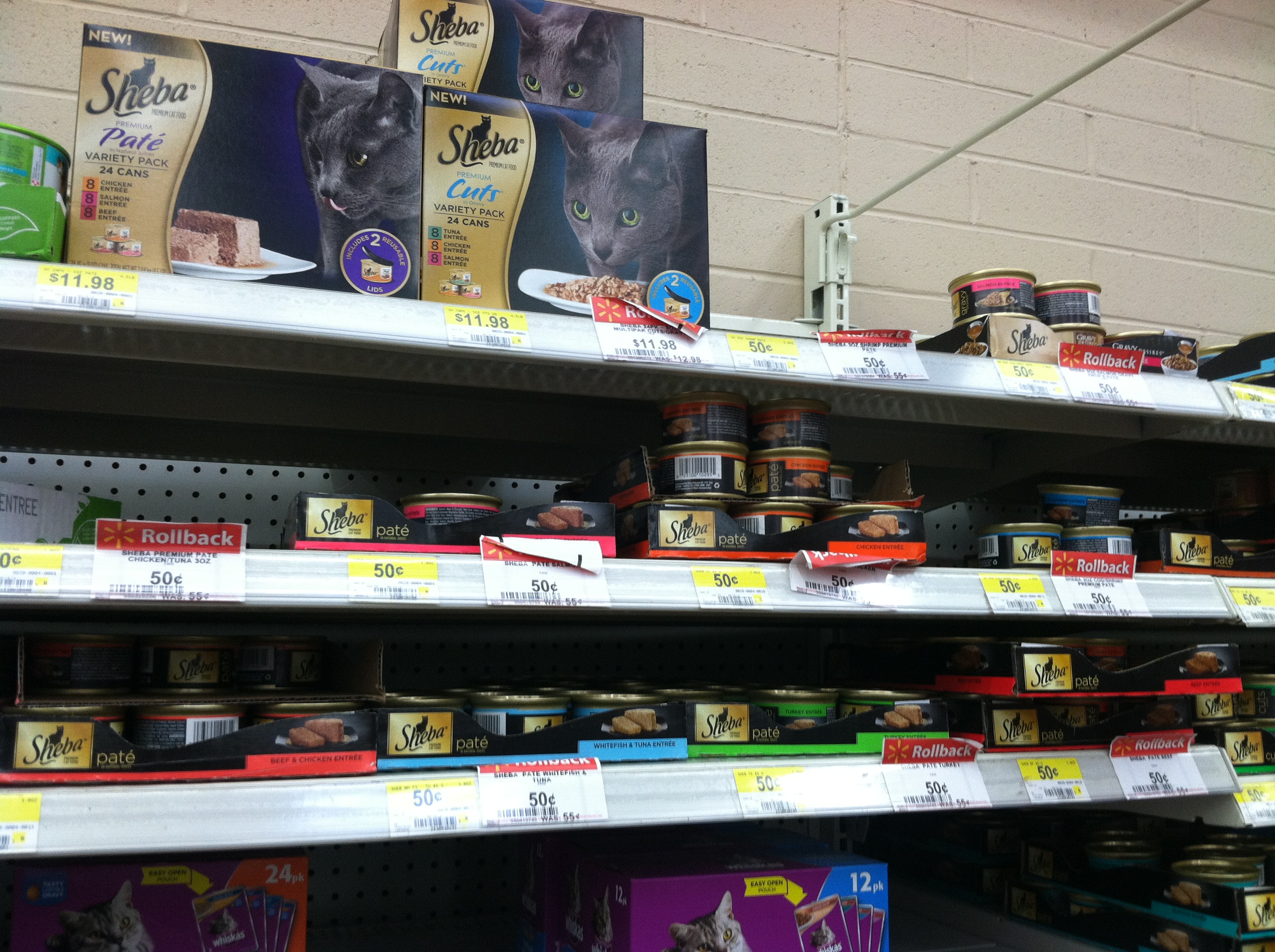 Our cats are barn cats, but not in the traditional sense because they are very people-fied and are our pets, though they do serve a purpose in keeping the rodent population down on the 16 acres of land where we live. Our landlords do not want us keeping any pets in the home we are renting.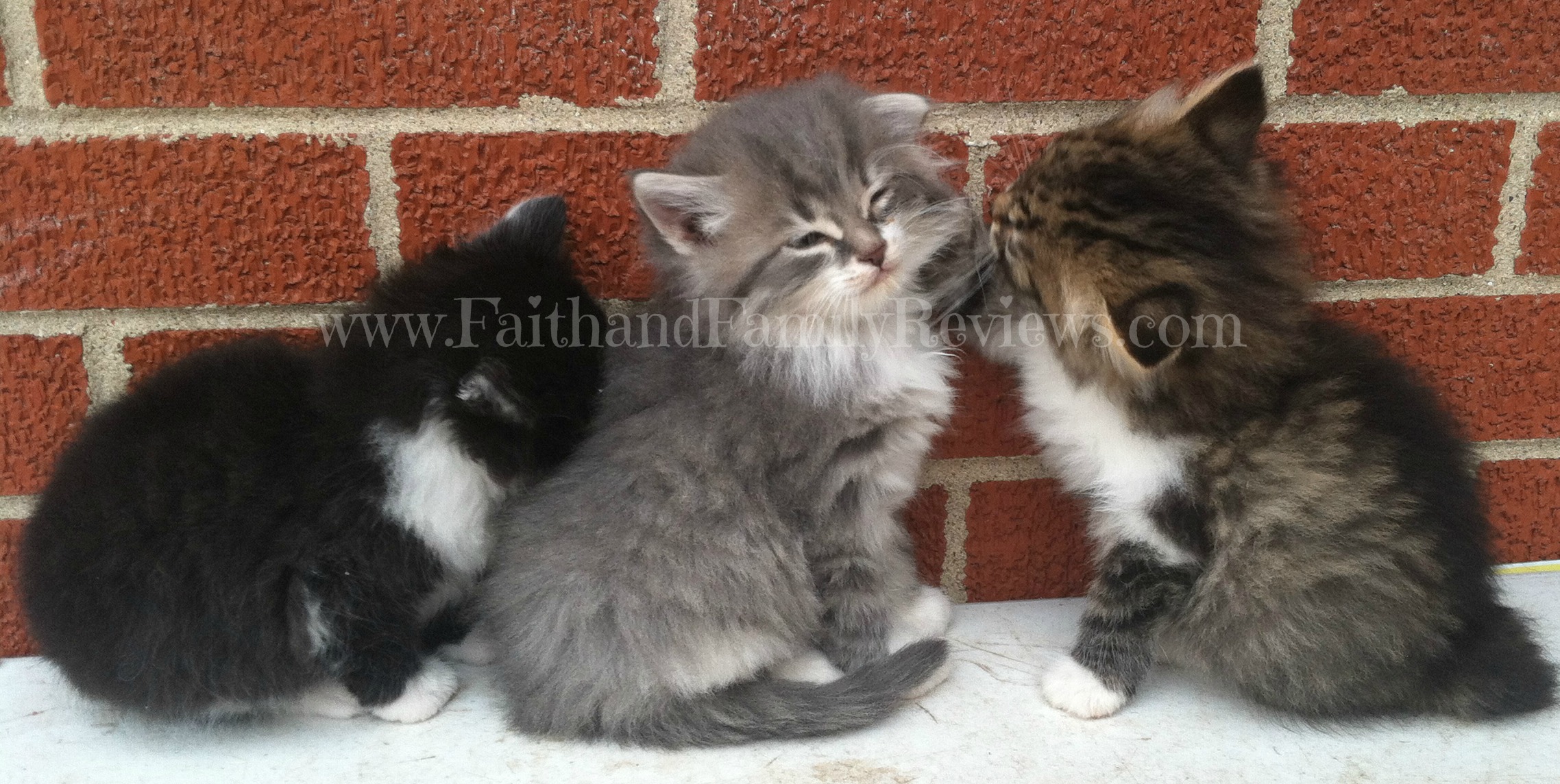 After their bellies were full, the kittens were in a very playful mood!
When our female cat, Princess, had kittens over six weeks ago we moved her and her babies to the garage for safety mainly but we also knew they would be extra warm in the garage because our dryer vent releases into the garage. We wanted Princess to feel safe and not be threatened by anything in the barn or by the other cats. This was how we kept Princess and her kittens healthy for the past six weeks. We just started letting her take the kittens outside. She gave a hint by having them all sit at the garage door with begging little faces!
Another part of keeping our cat healthy is worming them. We worm them on a regular basis to keep them free of parasites.
Regular vet visits and vaccinations all play a part in keeping your cat healthy too. Check with your vet on their recommendations. Each vet will be different.

Share and Enjoy