I participated in a campaign on behalf of Mom Central Consulting for Etymotic. I received a product to facilitate my review and a promotional item as a thank you for participating.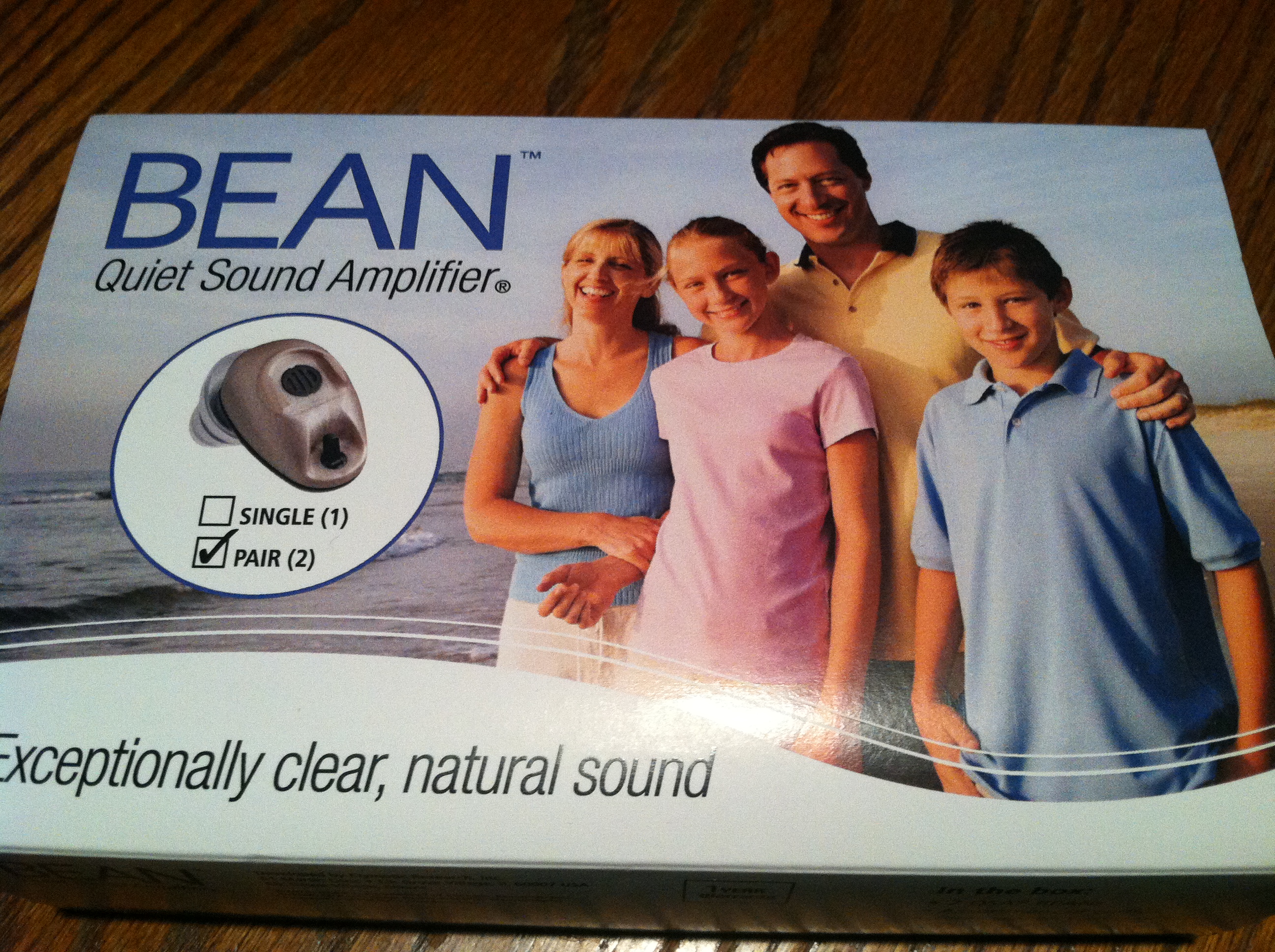 My husband is older than me and it's been a long running joke for me to tease him about how "old" he is, after all he is nearly five years older than me, so it's my prerogative right? Thankfully he's a good humored kind of guy and puts up with my teasing, not that he's never teased me. Ha! You should hear the short jokes, the Canadian jokes and whatever else his twisted mind comes up with. But we love each other, don't get me wrong.
Back to the age jokes…with those age jokes come the hard of hearing jokes. My husband really struggles with wax build up in his ears. Seriously, he should go more than once a year or so to get his ears cleaned out but he doesn't. He let's it go soooo long that if his bad ear is facing you or he's laying on his good ear in bed he cannot hear what you are saying. He cannot hear what is playing on the computer when we watch movies or TV shows. I almost think he let's it go so long so he gets a break from our noisy household!
Enter the Etymotic BEAN.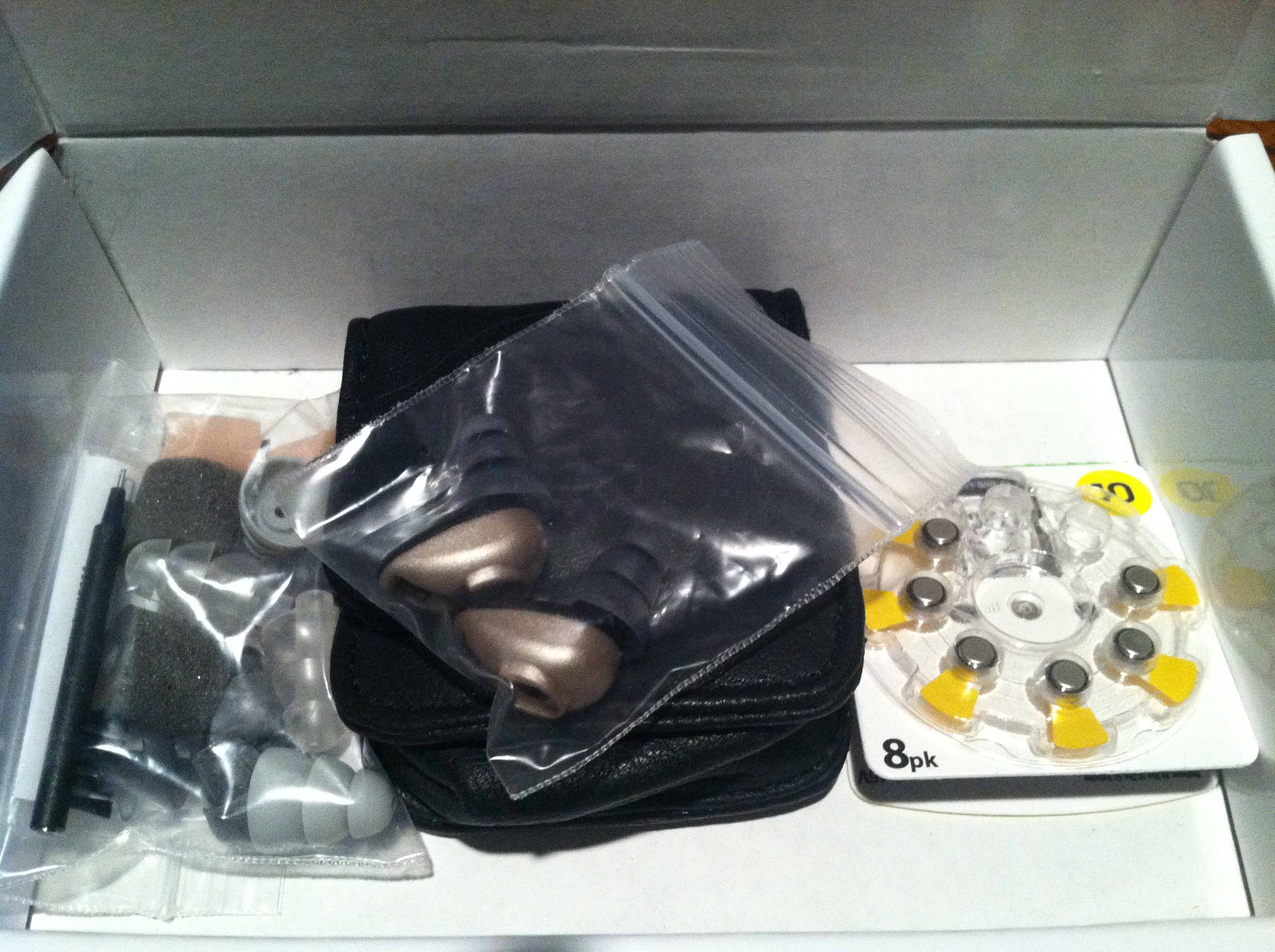 Etymotic BEAN
The BEAN is…
Designed to ampilfy quiet sounds
Requires no medical referral or prescription
Ready-to-use right out of the box – no adjustments, no controls to adjust
Two-position switch offers two levels of amplification: Normal 15 dB (decibels) or High 23 dB
Handles high-level music without distortion
Long battery life (10-12 days)
An interesting fact: "Etymotic" means "true-to-the-ear".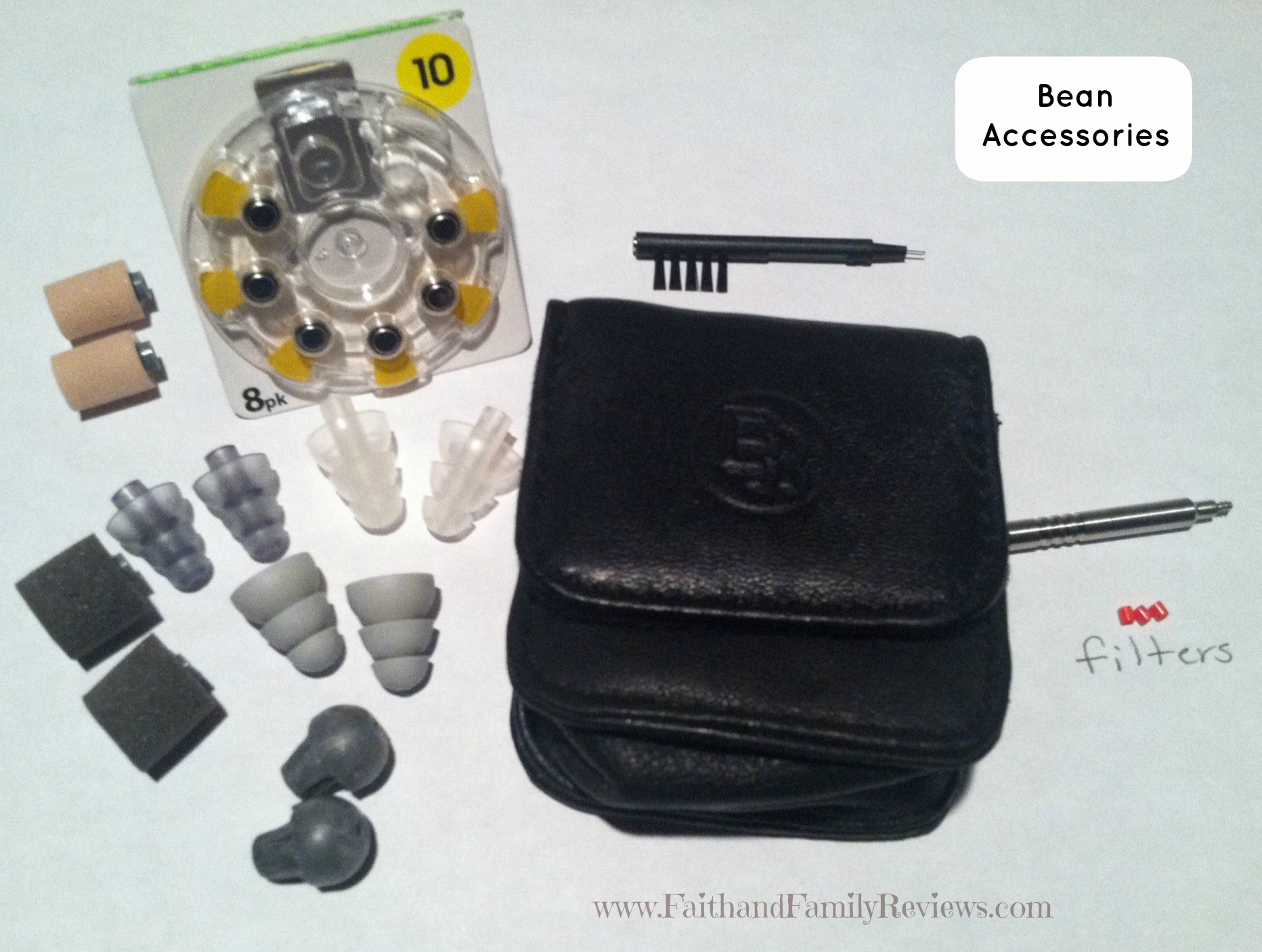 The BEAN came with a few accessories:
Assortments of eartips (we did not use them all)
Filter tool (seen just above the little red filters) and extra filters
Cleaning tool
Leather storage pouch
#10 batteries and lots of them!
User manual

Comes with a 1 year warranty
Etymotic BEAN Review
I think my husband gave me a dirty look when the BEAN arrived and I told him it was for him to review. I don't tell him when I get products for him to review because he'll just forget. Better to tell him when it arrives. I just do not always have good timing!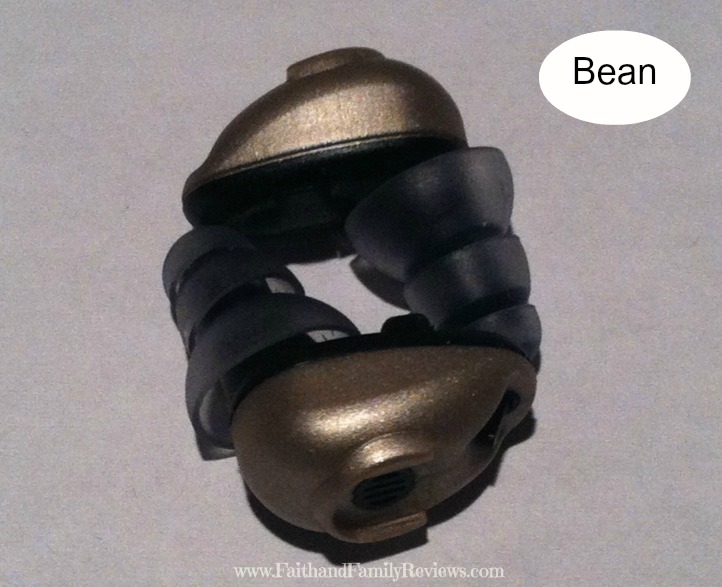 Hubby's Review
My husband said the BEAN felt too weird and amplified the children's voices and noise too much for him. He also said something about the sound having a fuzzy background noise.
He hasn't given it a second chance….yet.
My Review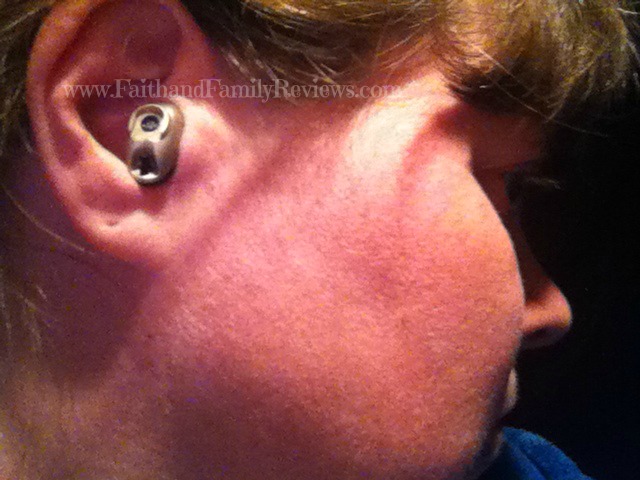 The incorrect way to put the BEAN in your ear.
Yes, I even tried the BEAN. I have no hearing issues except when my children are being loud and I am trying to talk/listen to my husband or watch a video. The Bean felt weird in my ears but it did amplify the video I watched while using them. I could definitely hear better and clearer.
My voice sounded very is muffled when the Bean is in my ear. If they had an off switch, I could use them as ear plugs! Speaking of ear plugs Etymotic does have ear plugs and ear phones available in their product line.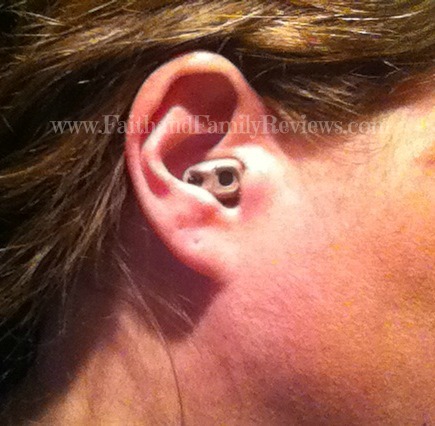 The correct way to put the BEAN in your ear.
I think the BEAN will be helpful to my husband and others who have trouble hearing, whether they wear it sometimes or on a daily basis.

Share and Enjoy