I received this product for free from the sponsor of the Moms Meetsm program, May Media Group LLC, who received it directly from the manufacturer. As a Moms Meet blogger, I agreed to use this product and post my opinion on my blog. My opinions do not necessarily reflect the opinions of May Media Group LLC. or the manufacturer of the product.
Weight loss has been on my mind lately and not just weight loss for the sake of losing weight but for the sake of getting healthy. You see my husband and I started going to the park to shoot hoops. Playing one on one left me breathless. We ended up playing the game of "horse". For those of you unfamiliar it's basically choosing a spot to shoot from and the other player(s) shoot from the same spot, if they miss they earn a letter. The one with the least amount of letters in "horse" wins or the one who earns "horse" loses. The breathlessness like this has never happened to me before and I didn't like it. I know I'm getting old but not that old.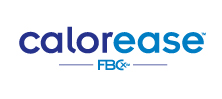 I am not much for diet fads or diet pills but a few all natural and seemingly "safe" products have come across my inbox that I thought I'd give them a try. Calorease is one of them.
Facts About Calorease
• Stimulant free.
• FBCx (TM), a patented heart healthy fiber.
• If taken as recommended, results can be seen in about 2-3 weeks. Keep in mind that Calorease is not a license to overeat, nor is it a magic bullet for quick weight loss. As always, results will vary from person to person.
• There is no program or special diet involved with taking Calorease. A reasonable, balanced and nutritious fat-containing diet is recommended. Click here for sample meal plans.
• Calorease does not contain gluten, lactose, yeast, wheat, sugar, salt, egg, soy, dairy, artificial colors, sweeteners or preservatives. It is naturally sourced from grain and is suitable for vegans.
• It binds with fat in food to reduce up to 500 calories a day. That's equivalent to 15000 calories a month, which could be a whole pant size!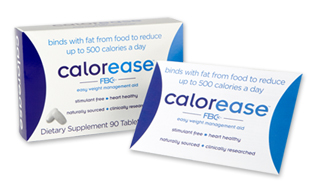 Calorease Review
I haven't been very consistent, nor have I used the product long enough to see a significant difference. I feel no different when taking Calorease. It's easy to take. Just take two tablets with water after a fat containing meal or snack, up to three times a day. The package contains 90 tablets so about 15 days worth of product, if taken consistently. A 90-tablet pack retails for $29.99. They do have a 180 count pack for 30 days for $49.99.
I liked the idea of Calorease because there is no special diet plan. You eat healthy, treat yourself if need be and exercise. So many diet programs or diets are so restrictive that it feels like you are starving and depriving yourself. I've always been able to lose weight by increasing my physical exercise, cutting back on sweets (not that I eat a lot of sweets anymore), so that is what I am working towards…ever so slowly…after all that's another reason I want to farm – physical work.

Special Discount
Calorease is offering you a 50% discount! You'll pay only $14.99 for a 90-tablet pack! Visit calorease.com/buy and enter code 4MOMS. You can also find Calorease on Facebook.

Share and Enjoy