Faith and Family Reviews received the following product in exchange for writing a review. While we consider it a privilege to receive products to review, our reviews are our honest opinion and thoughts of the product.
Dots on Tots is a company striving to provide high quality organic cotton hats for babies and toddlers.  Skin sensitivities are becoming more and more common among babies.  By using organic materials, babies' skin can be protected and parents can have peace of mind.  Dots on Tots features innovative hat designs for girls and boys all made from natural, certified-organic cotton.  They specialize in ear flap hats to protect babies from outdoor elements such as cold and wind, as well as providing protection from ear, nose, and throat infections.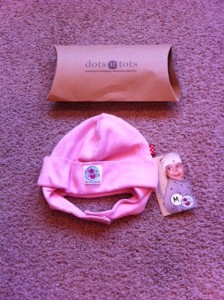 My daughter had the pleasure of wearing Dots on Tots' organic cotton Ear Protection flaphat. The natural, eco-friendly material was ultra soft and very lightweight.  It's perfect for Fall right now.  It keeps her head nice and warm without overheating.  The ear flaps fit securely over her ears, but were not too tight to where she was trying to pull them off.  It has a nice velcro closure under the chin that stayed secure.  She felt very comfortable in it.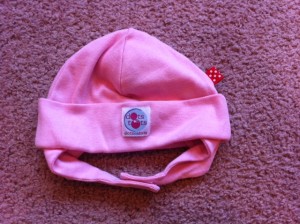 We always go for walks in the stroller and my daughter tries to fall asleep, but sometimes she wakes up from the cars passing by or the dogs barking in the neighborhood.  I noticed these noises did not bother her while she was wearing the hat, and she actually napped longer!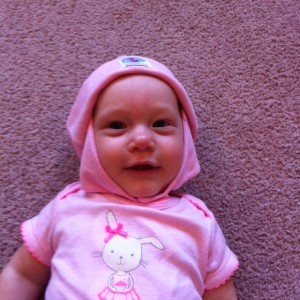 Dots on Tots also sells Noise Reduction Hats, which include special inserts for the ear flaps to reduce outside noises.  These would be great for sporting events or any high crowd level attractions.  Dots on Tots hats come in a variety of styles, sizes, and colors.  Their materials are very soft and of high quality.  What a great product and company!
Visit them at www.dotsontots.com
Share and Enjoy