Faith and Family Reviews received the following product in exchange for writing a review. While we consider it a privilege to receive products to review, our reviews are our honest opinion and thoughts of the product.
Our 18 month old puppy, Padfoot, loves to eat. We try to eat as much organic as possible ourselves and try not to leave our pets behind in that process. All of our animals are fed organic feed, with the exception of our horse but we are not going to eat him or products produced by him. We tried him on an organic grain briefly but because of how worn down his teeth are he couldn't chew it properly.


Be Pawsitive Organic Pet Treats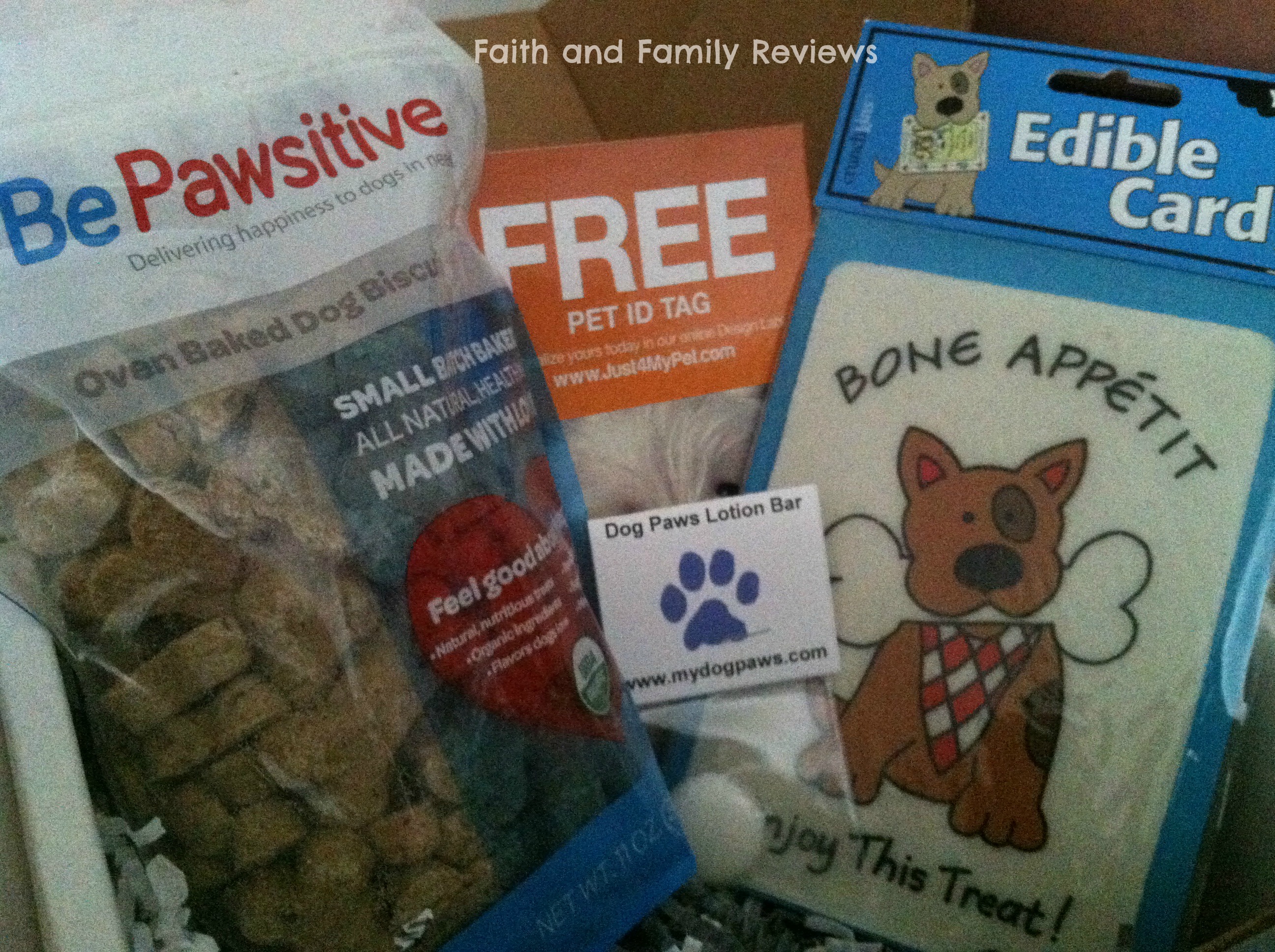 When we were invited to do a review of Be Pawsitive Organic Pet Treats we were very interested trying these for our pooch.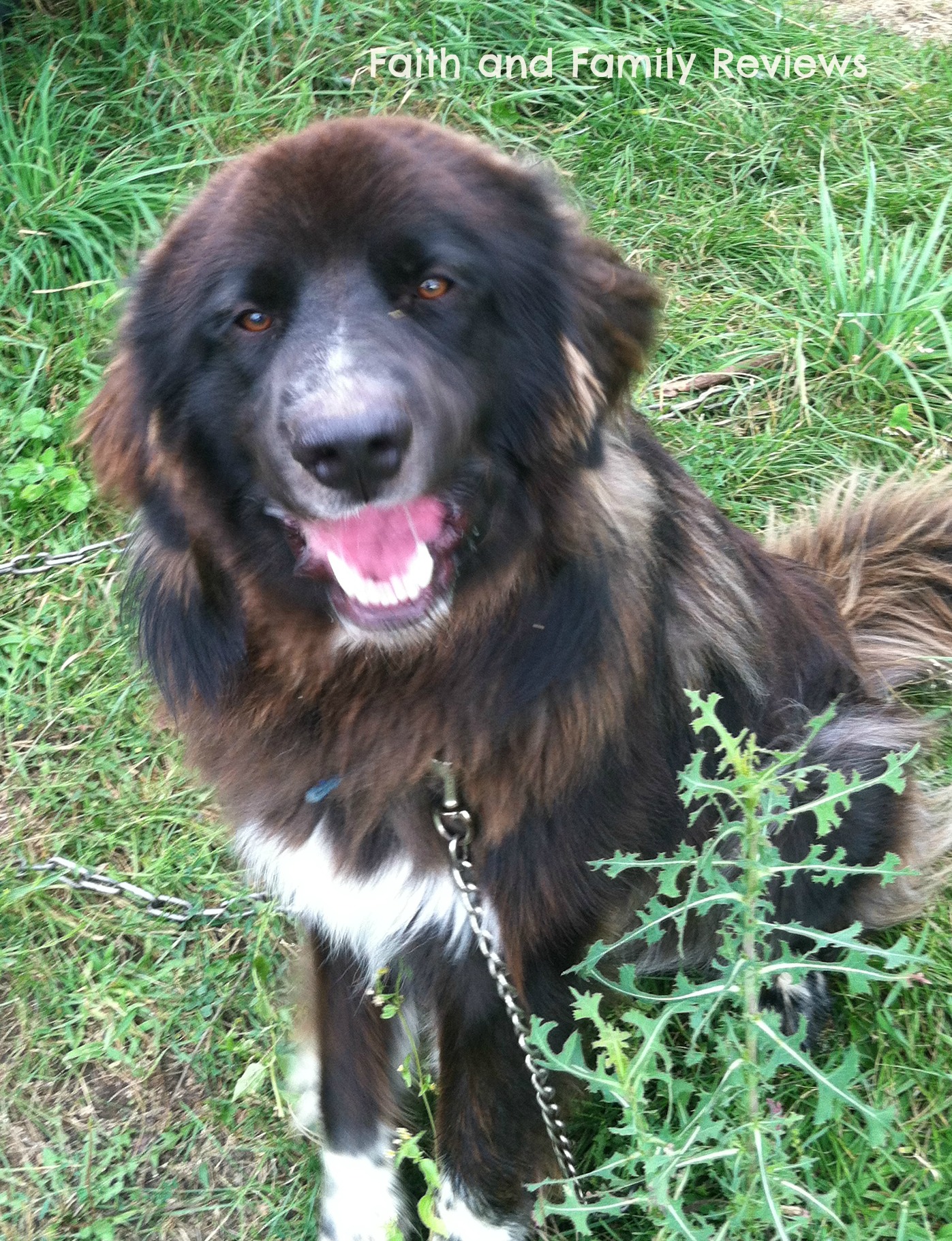 Be Pawsitive Organic Pet Treats are loaded with rich fruits and berries. When you buy a box of Be Pawsitive treats you provide a box of treats for a shelter dog too.
Customers can choose from one of three monthly subscription options for as low as $18 per month. Subscription plans are as follows: monthly plan at $24/month, $66 for three months ($22/month) or $108 for six months ($18/month). Customers can also give the treat box as a gift. For more information or to order Be Pawsitive's monthly treat box, please visit www.bepawsitive.com. The "Buy One, Give One" campaign is part of Be Pawsitive's company philosophy, and is available at all times.
Be Pawsitive Organic Pet Treats Review
Padfoot responded really well to the treats we received from Be Pawsitive. Our daughter used them only for training. He has been sitting when anyone comes over to him, he is coming better and listening more.
He loved the rawhide card and had so much fun with it! We think he thought it was a toy at first because he acted really fiesty and wanted to play, as you can see from his playful stance in the photo below.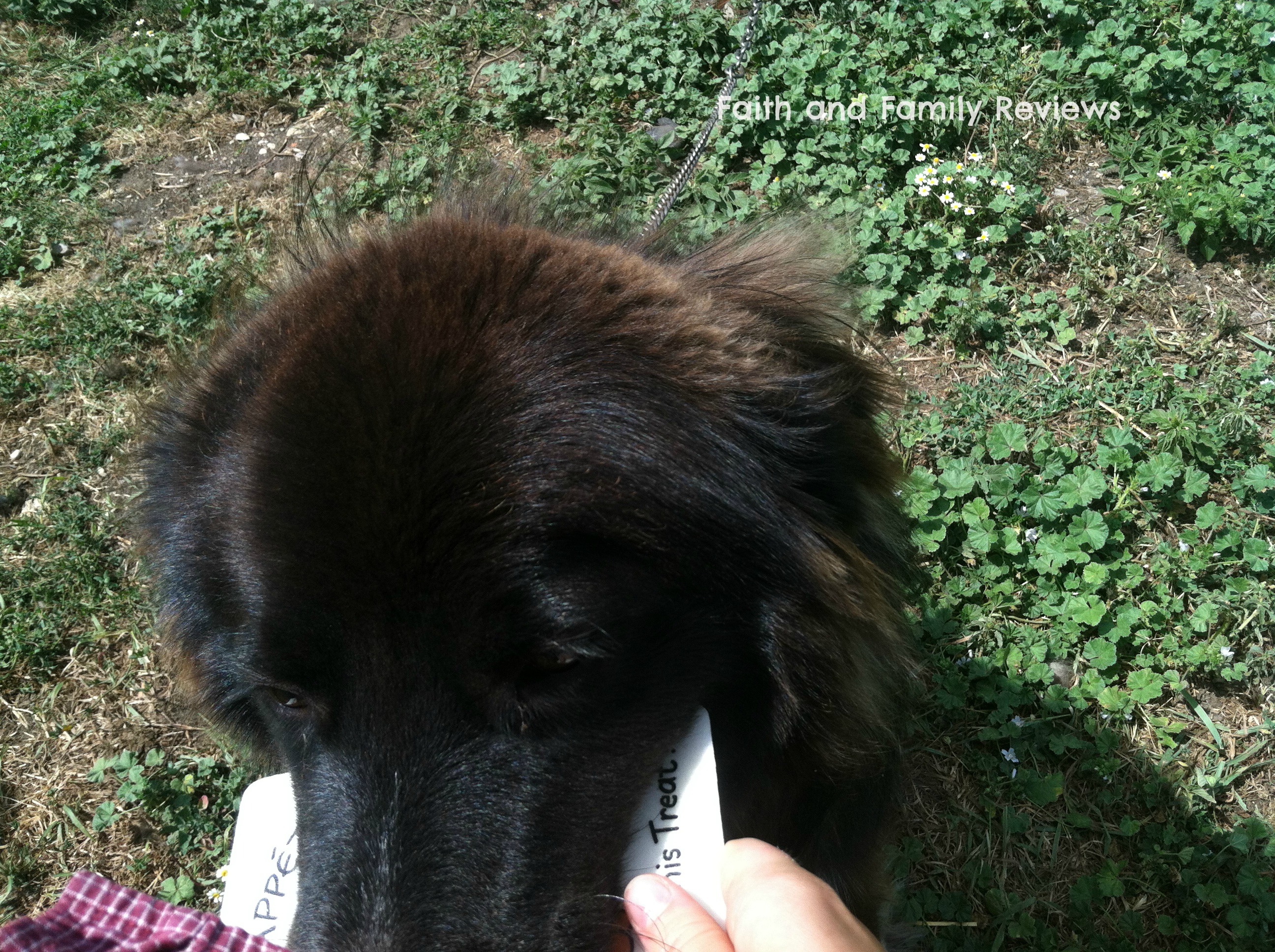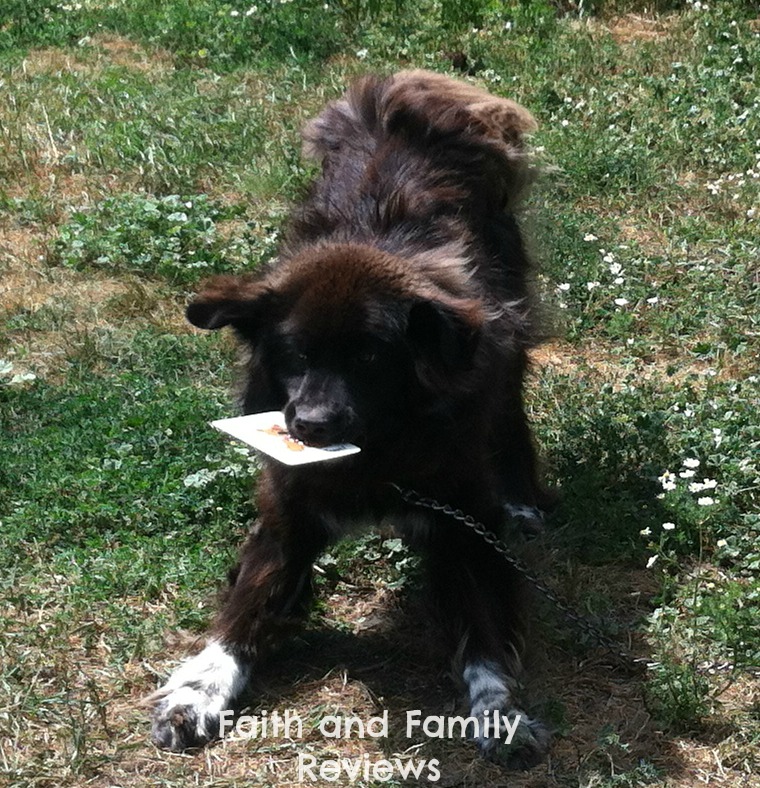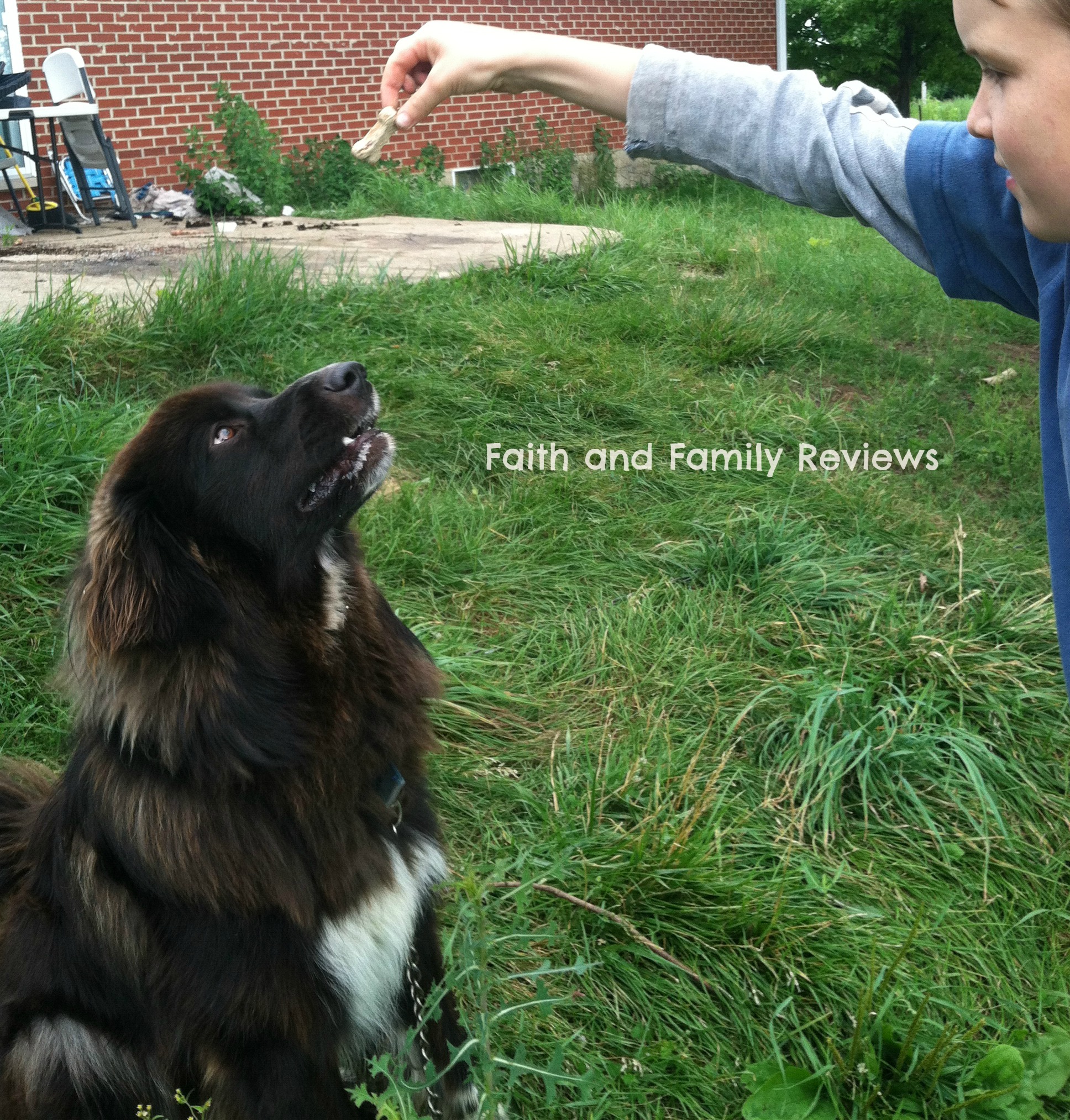 We also received "power berry" dog biscuits. Not only did Padfoot love them but our cats also liked them! The ingredients are all natural and organic and almost all the ingredients except the olive oil and bananas come from the USA – yay!
Be Pawsitive organic pet treats gets two thumbs up from us!

Share and Enjoy