Another big day here at the Gould farm. 100 baby chicks arrived…all ALIVE at that. That's impressive. We were expecting the worst to be honest, especially when the Postal worker mentioned they were not doing very well when we received the call. These cuties are just a day old and made their journey in the 90 degree temperatures we've been experiencing here in Chicagoland.
We purchased 50 more Freedom Rangers, which did really well growth wise, except for that last day, and of course our first batch's journey was not quite so successful. Here's to hoping and praying we don't lose a single one! Freedom Ranger broilers take 12 weeks to mature, so are a little slower growing than their counterparts, the White Cornish Rock.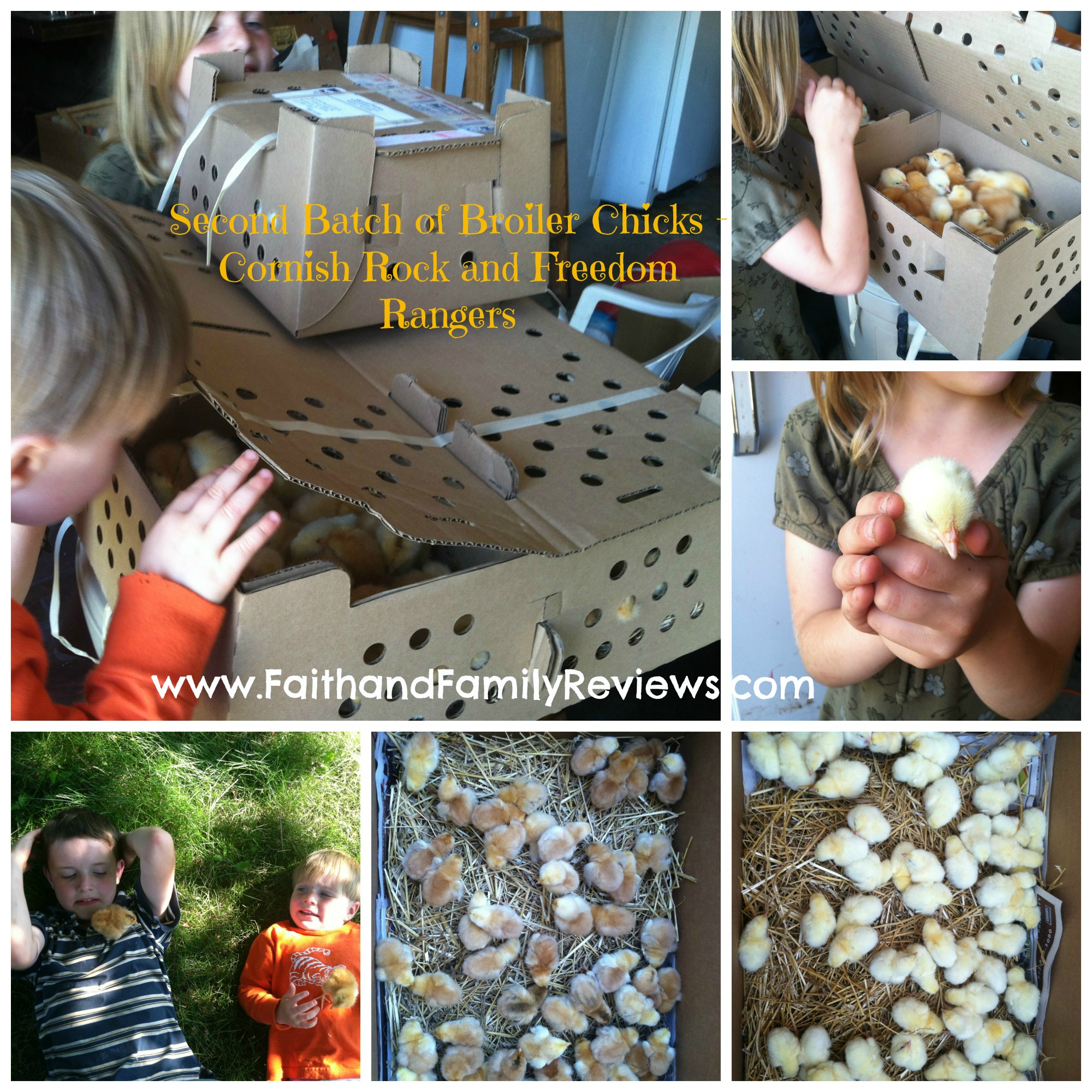 The White Cornish Rock are what you would find in the grocery store. These will take about 8 weeks to mature and be ready to be processed. You will never taste a better chicken until you've tried free range, pastured chicken. I don't want our family to go back to store bought chicken after tasting our first batch of Freedom Rangers. We've tasted friend's pastured chicken and that is pretty much what got us turned on to raising our own.
Our children delight in the arrival of new little fur babies.
Here's to truly all natural, farm fresh poultry! Cannot wait to have a freezer full of these…yummy!

Share and Enjoy