I received this product for free from the sponsor of the Moms Meet (TM) program. May Media Group LLC, who received it directly form the manufacturer. As a Moms Meed (TM) blogger, I agreed to use the product and post my opinion on my blog. My opinions do not necessarily reflect the opinions of May Media Group LLC or the manufacturer.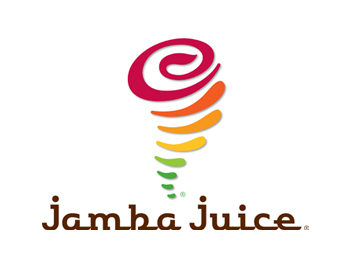 We've been on a journey to improve our eating habits and quality of food ever since our children were little and we learned about the harmful affects of dyes and preservatives found in mainstream food. We don't always get it right but growing our own food is certainly helping us move in the right direction, as well as increase the nutritional value of a lot of the food we eat.
Our children are not that picky. We've always required them to eat at least some of the food they say they hate or don't like. We also find they are more open to trying new veggies if we grow them ourselves. I love the summer when they can just munch on fresh picked vegetables straight from their little garden patch! Remember, they even eat green smoothies!
We recently had the opportunity to try Jamba Juice. Jamba Juice is a restaurant retailer offering better-for-you foods, including fruit and veggie juices and smoothies.
Jamba Juice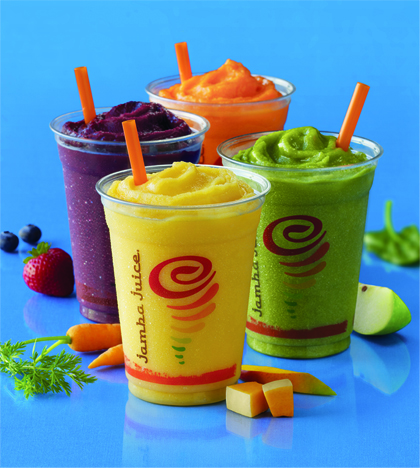 Did you know:
Only 8 percent of Americans achieve their recommended target for fruit in an average day
Only 6 percent of individuals meet their recommended target for veggies in an average day
1 percent of adults and 2 percent of children meet both their recommended fruit and veggies servings each day.
**Source: State if the Plate: 2010 Study of America's Consumption of Fruit & Vegetables
Jamba Juice Review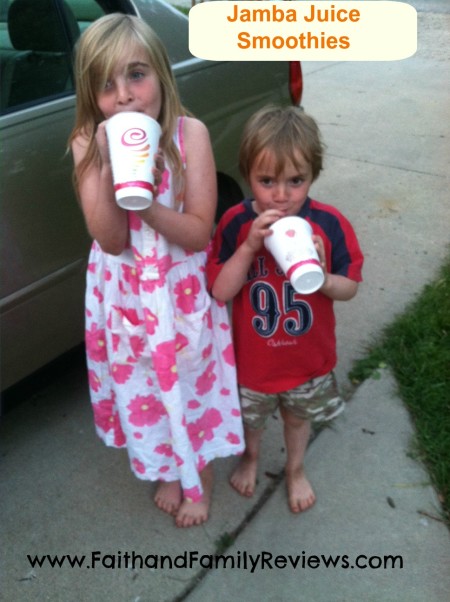 We tried Jamba Juice's new Tropical Harvest™ Smoothie and the Jamba Kids™ Berry Beet It!™ Smoothie.
The Tropical Harvest™ Smoothie contains: Mangos, peaches, yellow vegetable juice (sweet potato, carrot, butternut squash), passion mango juice, ice and is only 230 calories.
The Berry Beet It!™ Smoothie contains: Strawberries, mangos, bananas, mixed berry juice, carrots, beets, broccoli, spinach, kale, lettuce and is only 190 calories.
My children loved the Berry Beet It!™ Smoothie. All of them drank it with gusto. They even liked the Tropical Harvest™ Smoothie. I, on the other hand, am not a huge fan of mangos. However, it grew on me as I drank it. To me the mango really came through. Otherwise, I actually preferred the Berry Beet It!™ Smoothie.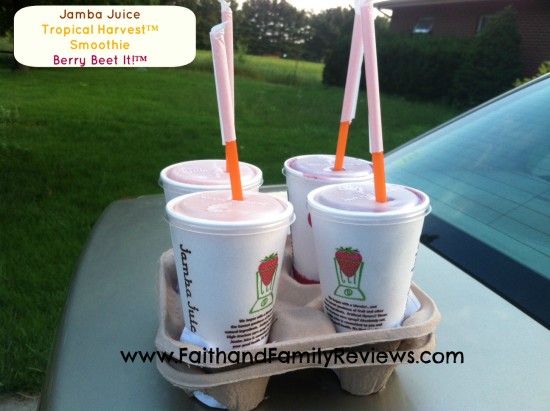 These smoothies were very flavorful and made a great treat on a hot day. The only thing we didn't care about was the price. They are pricey. We realize we are paying for quality but it's an ouchie on the pocket book when a smoothie outing costs our family over $30! They sure are tasty though!
Feel free to check Jamba Juice out on Facebook.

Share and Enjoy