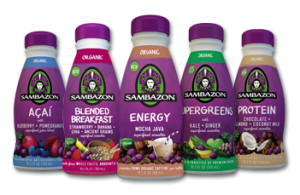 Disclaimer: I received Sambazon Smoothies and Juices coupons for free from the sponsor of the Moms MeetSM program, May Media Group LLC, who received it directly from the manufacturer. As a Moms MeetSM blogger, I agreed to use this product and post my opinion on my blog. My opinions do not necessarily reflect the opinions of May Media Group LLC or the manufacturer of the product.
I have mentioned time and again that we really try to eat well. I've also shared how much our family enjoys fruit smoothies and green smoothies, which we usually make at home with our blender. However, we learned of a pre-made product called Sambazon Smoothies and Juices that peeked our interest. Sambazon also has superfood juices as well.
Sambazon Smoothies Facts:
Sambazon smoothies and juices are made with the finest organic Amazon
Superfoods™ on the planet such as Açaí [Ah-sigh-ee], Acerola [Ah-sir-o-la], and
Yerba Mate [Yur-ba Mah-tay].
• Their juices and smoothies are available in ten different delicious flavor varieties,
and packed with antioxidants and healthy omega 3-6-9s.
• All Sambazon Superfood juices are NON-GMO, USDA organic, vegan, gluten-free,
and provide whole food nutrition.
• A bottle of Sambazon Superfood juice (10.5 ounces) retails for $2.99.

Sambazon Smoothies Review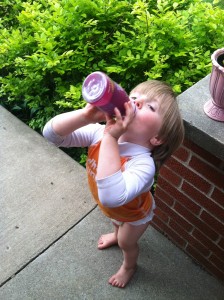 My two year old and I really enjoyed the Sambazon Smoothies and Juices. We tried the Blended Breakfast Smoothie with Strawberry, Banana, Chia and Ancient Grains (Amaranth & Quinoa) and Acai Superfood Juice. They tasted like green smoothies to me. The juice is not as thick as the smoothie. Not too sweet but not bitter either. I cannot say I noticed any difference in how my toddler or I felt after drinking the Sambazon Smoothies and Juices but appreciate the nutrition they provided our bodies.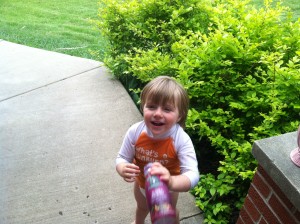 I thought they were a little pricey for such a small bottle, but have come to accept that we often have to pay premium prices for good food. I also found not all smoothies and juices are available at all locations so if you decide to look for them check for their availability and store locations on Sambazon's website.
Feel free to follow Sambazon on Facebook and Twitter. Please use the hashtag #momsmeet. And be sure to enter the giveaway below so you have a chance to try Sambazon Smoothies and Juices too.

Sambazon Smoothies Giveaway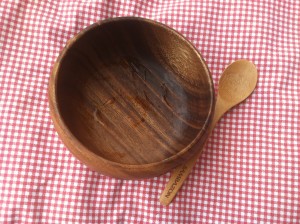 One winner will receive three free product vouchers, plus a wooden bowl and spoon (pictured in the photo above) valued at $45. Giveaway prizes will be sent to the winners directly by Moms Meet.

Share and Enjoy