If you are heading out shopping this weekend and still need a few stocking stuffers, we have some ideas for you! Below are some products we have recently tried and reviewed or have used in the past. From techie stuff to kids toys, there are last minute stocking stuffers for nearly everyone in the family!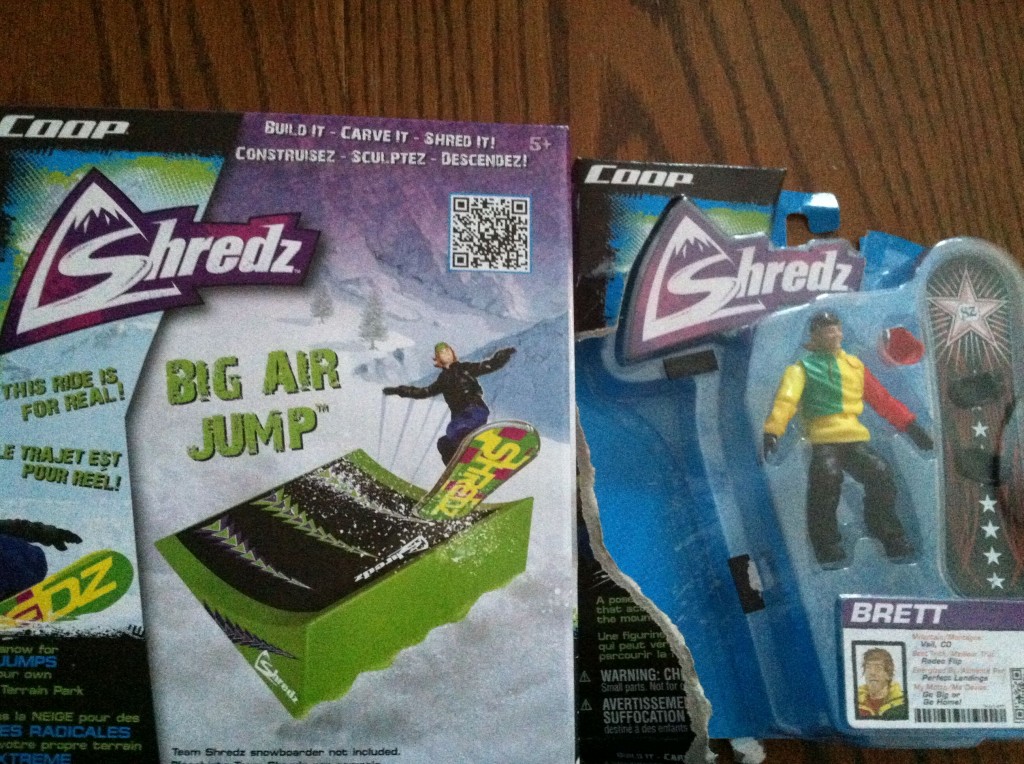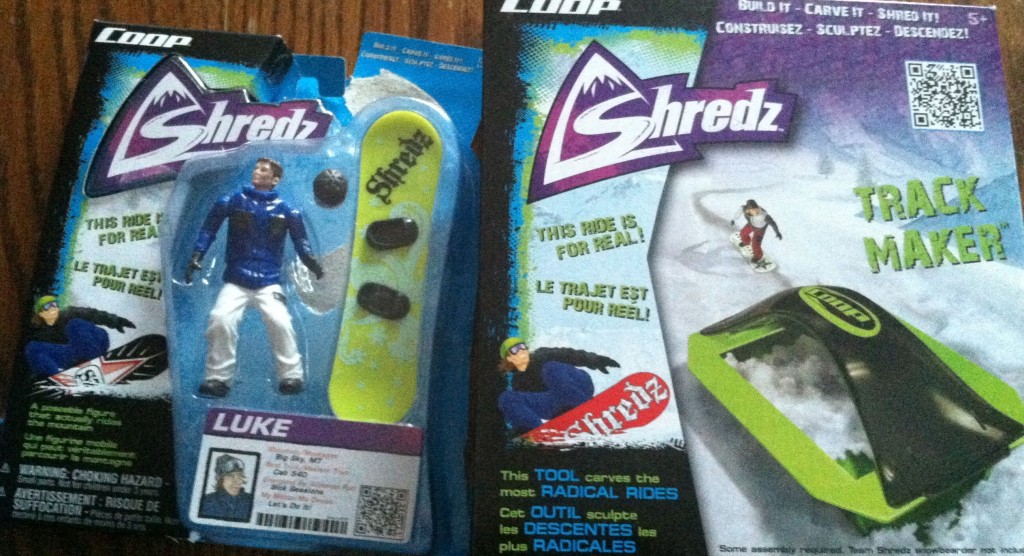 1. Shredz. We got our first snow the other day and our boys have been outside playing with their new Shredz action figures and accessories. The boys really like them! The photos speak for themselves.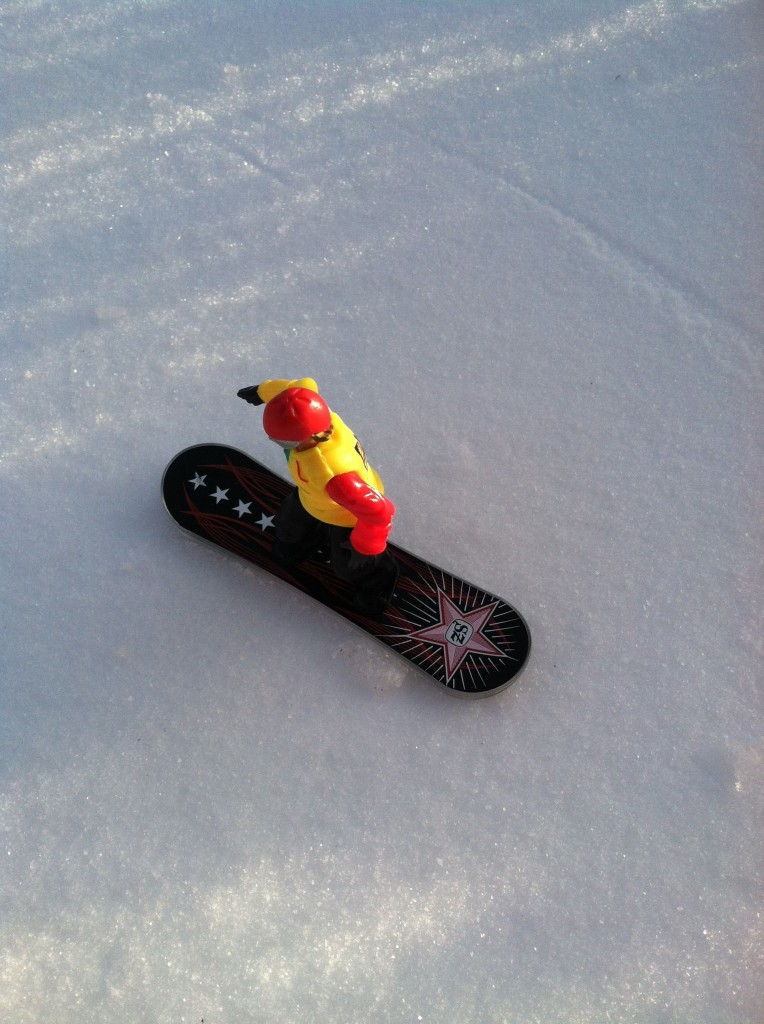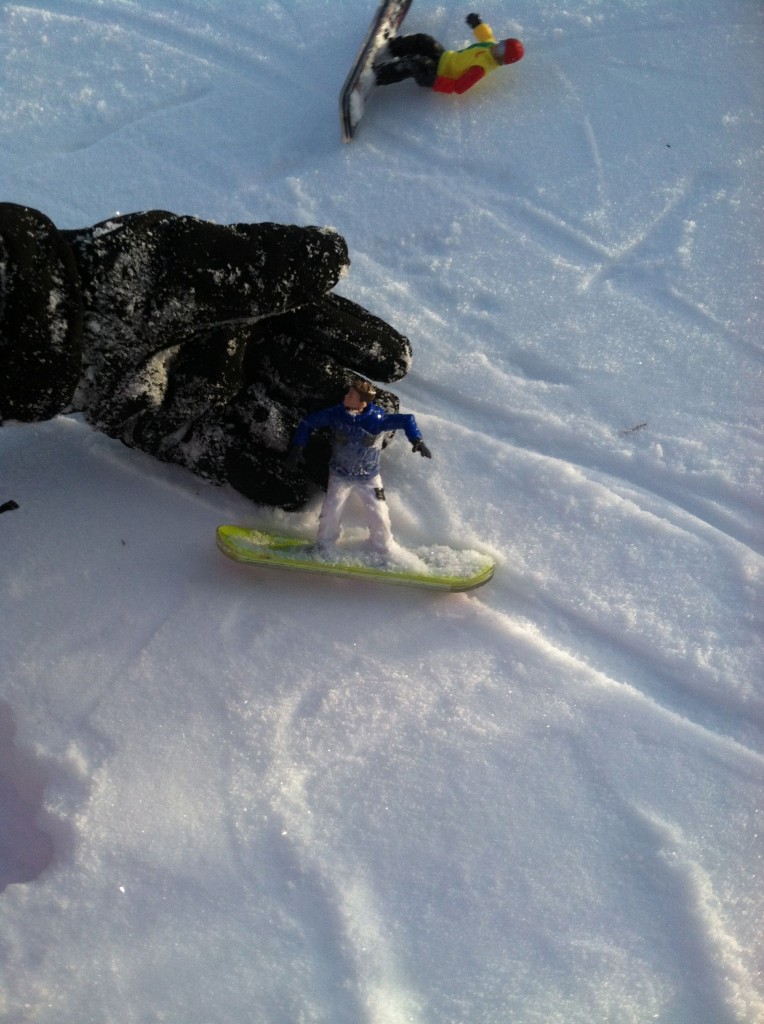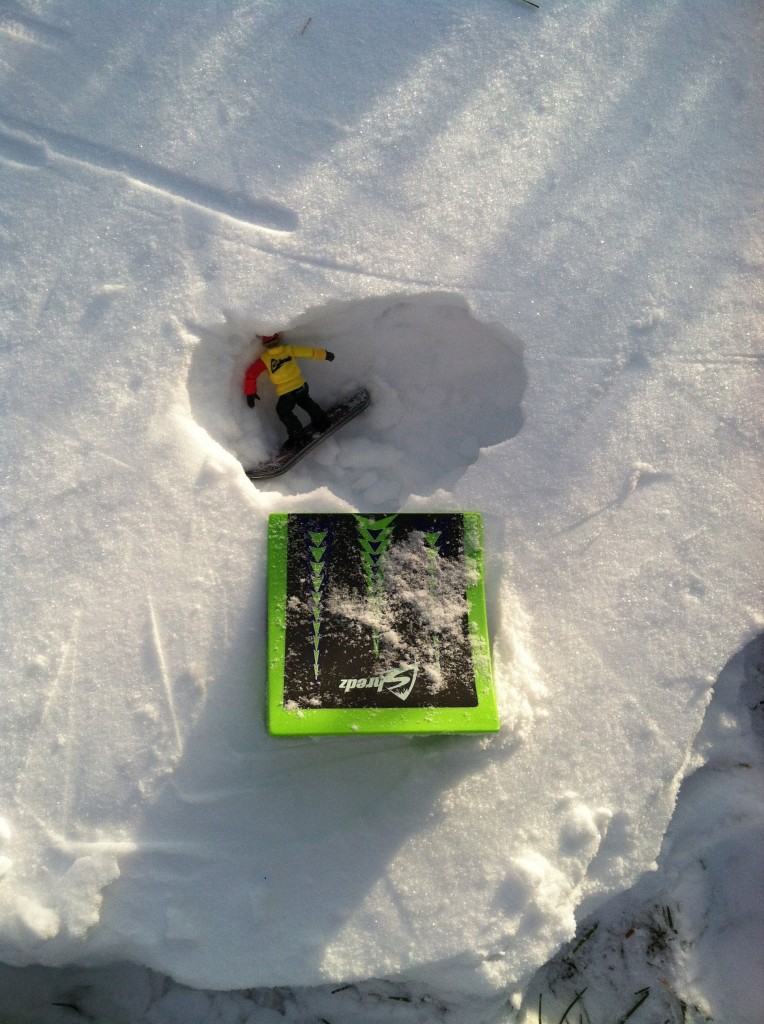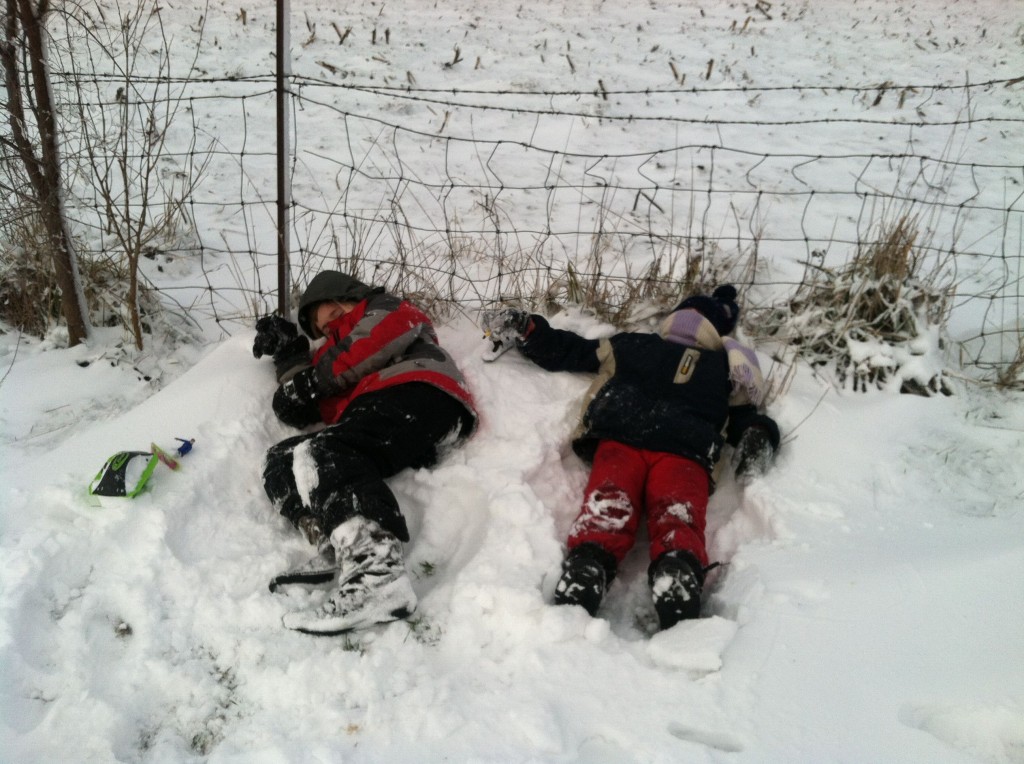 2. Eco.Ditty. Eco.Ditty is a company that offers eco-friendly, organic cotton, reusable sandwich and snack bags.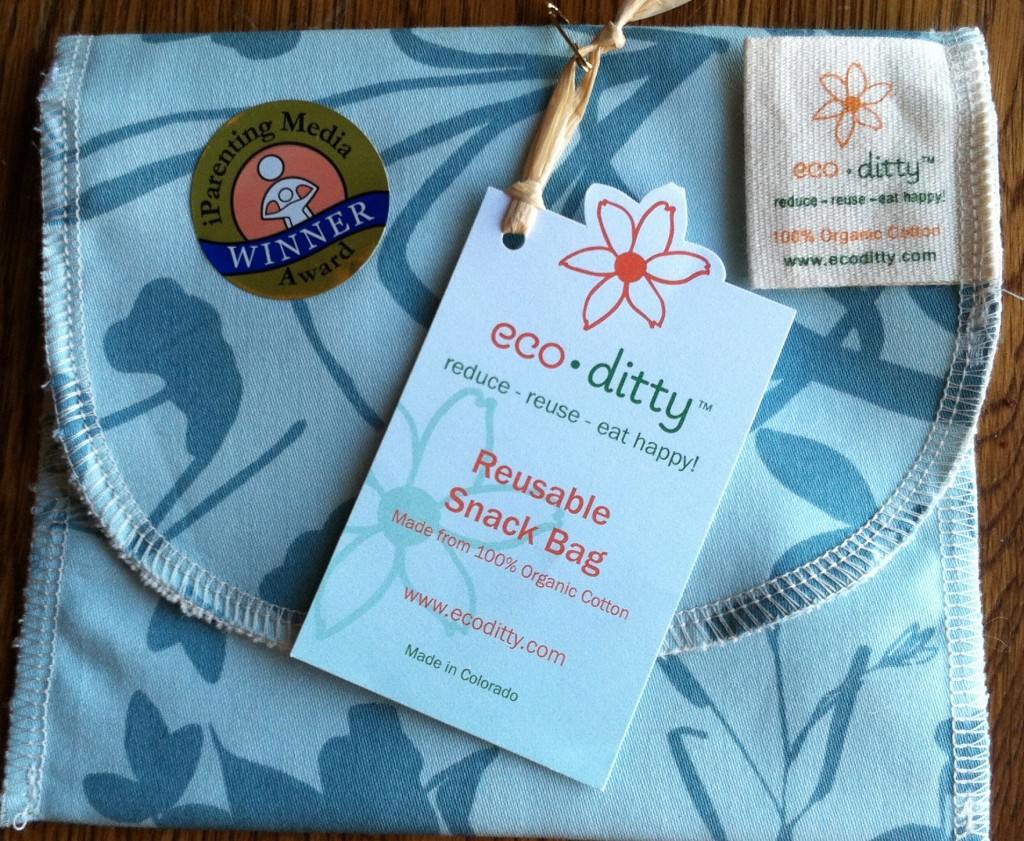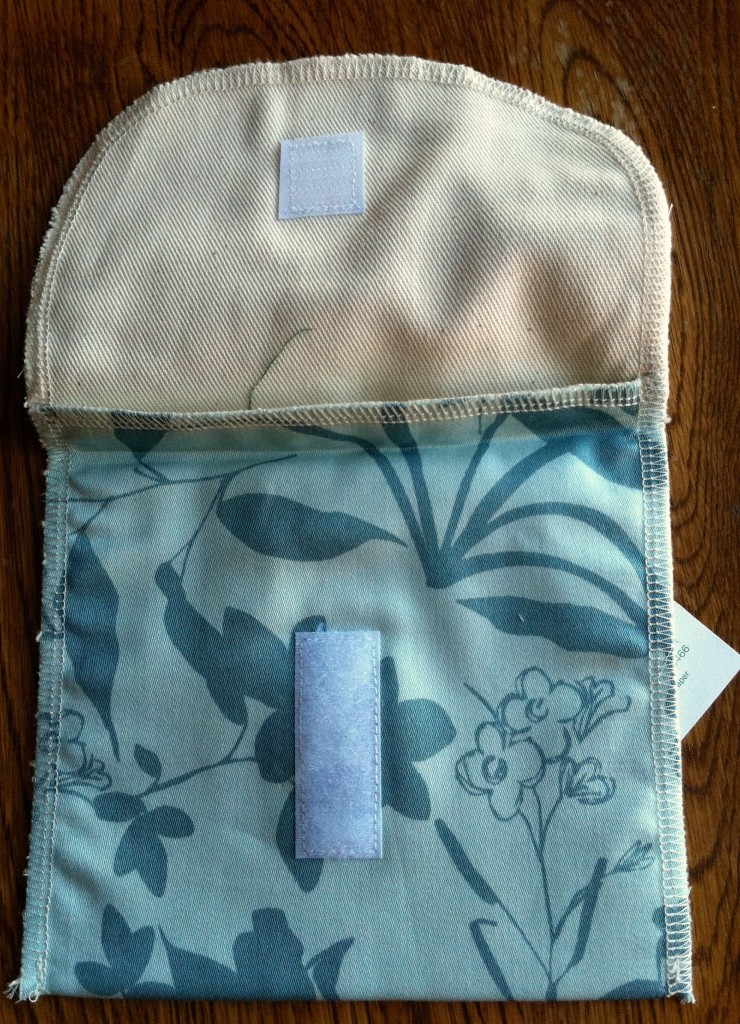 3. Fruit. My mom use to always put a huge apple and orange in our stockings. We never saw that size of fruit any other time of the year.
4. Love's Christmas Journey DVD. We won this movie in a drawing or something and received it this week. Planning on watching it this weekend or sometime over Christmas.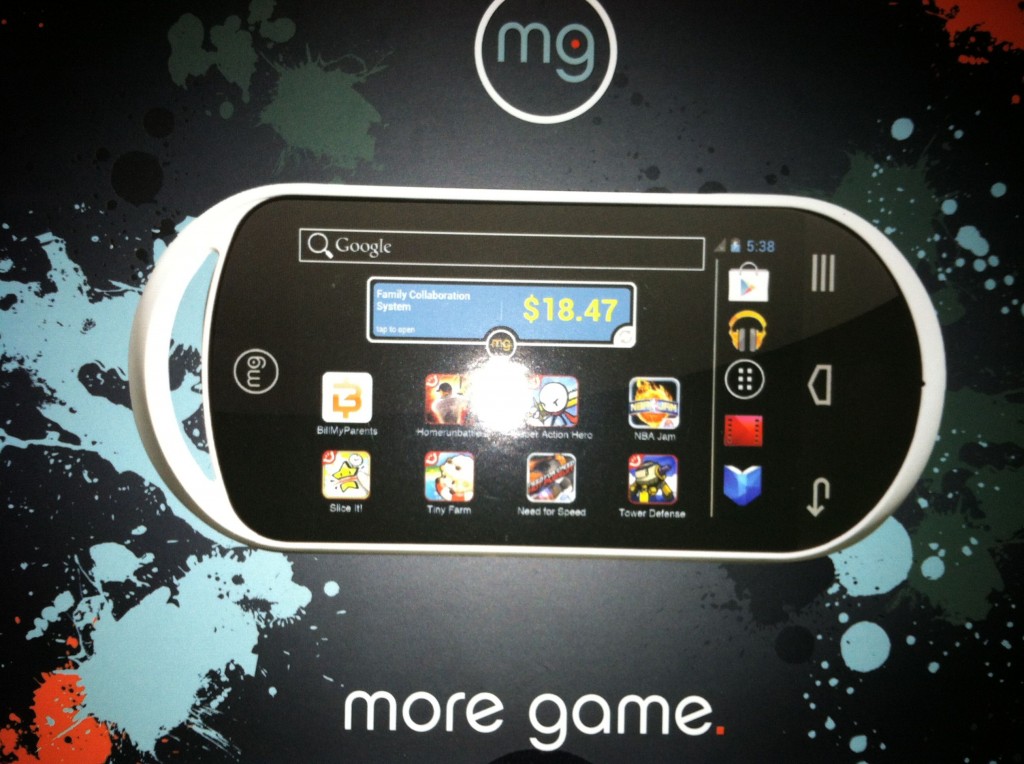 5. PlayMG. PlayMG is a portable mobile gaming device. It is very cool. So cool that my husband and I have enjoyed playing NBA Jam.

If you knew us, you'd know that we both love basketball both watching and playing, but don't do much of either anymore. Though PlayMG is a pricier item for a stocking stuffer, it is the size of a perfect last minute stocking stuffer, especially if you are stuck in what to get a special someone. No need to buy extra equipment, as it uses a standard cell phone charger to charge. Accessories can be purchased separately, like a case, charger etc.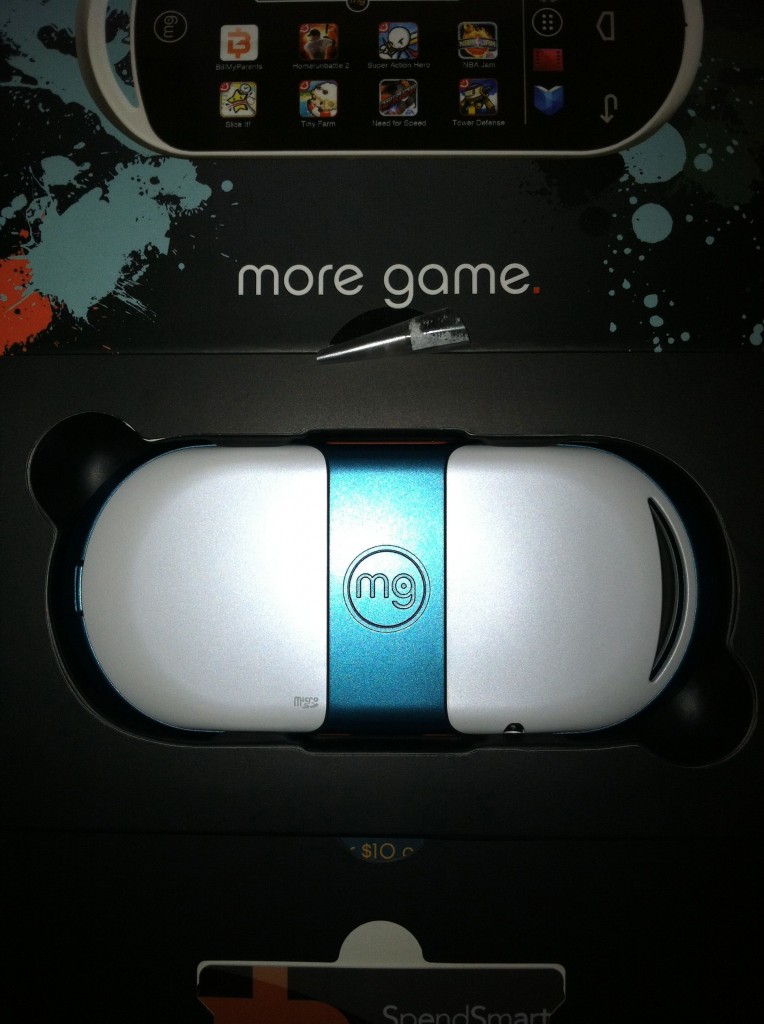 We have really been enjoying learning to us our PlayMG, but I wouldn't say it hasn't been as user friendly as I would like. It took me an email and a couple calls to support and I still cannot get the internet to work even though my WiFi says it is connected. I have to call them again after Christmas. The game has frozen on us a couple of times causing us to reset it by pressing the brightness and volume down buttons, which I need to ask about. Support has been great though.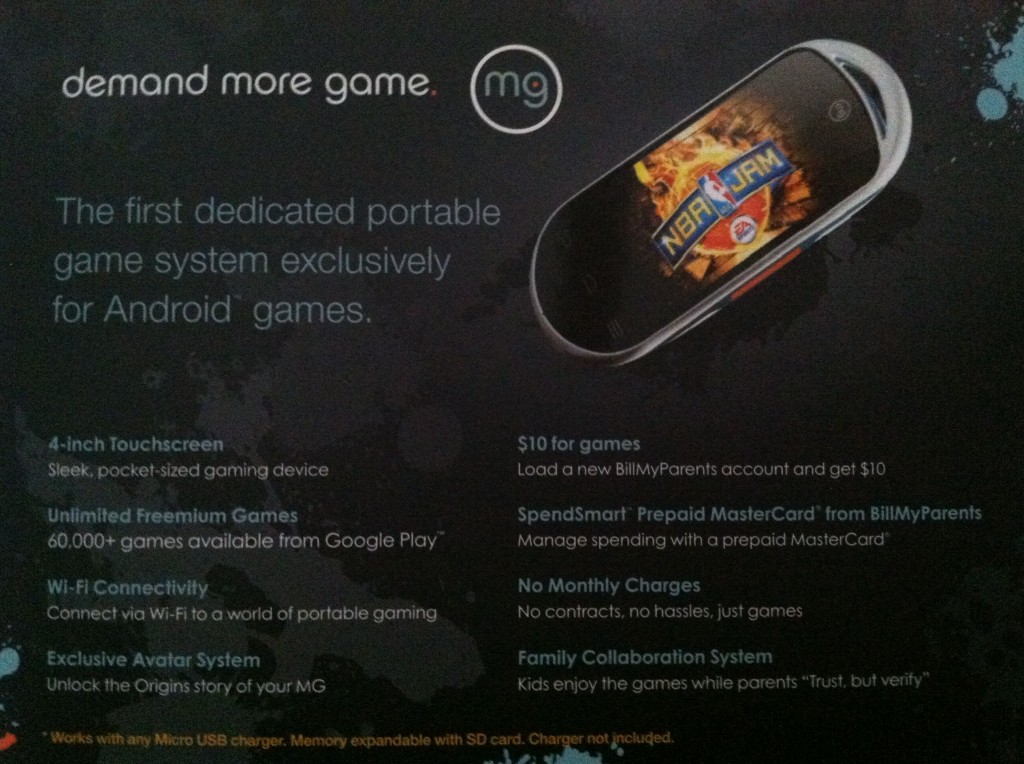 There were a couple of cards like this and that was the extent of instructions.

It came beautifully packaged though in a nice box that slide out like a drawer. Too bad my children sort of wrecked ours already or I could show you how nice it was.
I will say that so far the PlayMG has been a motivator for my boys (9 and nearly 11) to do their chores, so it is working in the sense that I want it too. I like that it is portable and needs no other service other than WiFi and it will work with our NetZero device. I also like that we can use the Bill My Parents card. I added $20 to it and Bill My Parents added another $10, so I can use that as an extra incentive for chores. OR if certain individuals are not complying then I can say I get to spend the money instead. Hoping I don't have to resort to that but if I have to play hard ball I will!
The Bill My Parents card works like a debit card but teens cannot overspend if there is no money on the card. Parents can be notified via email of purchases etc., but they will not be able to get a report of websites visited or what their kids watched. That's a downfall, if you ask me. I like that it's a debit card. Now that my girls are getting older, it will be a useful tool to use to educate them about responsible credit card use.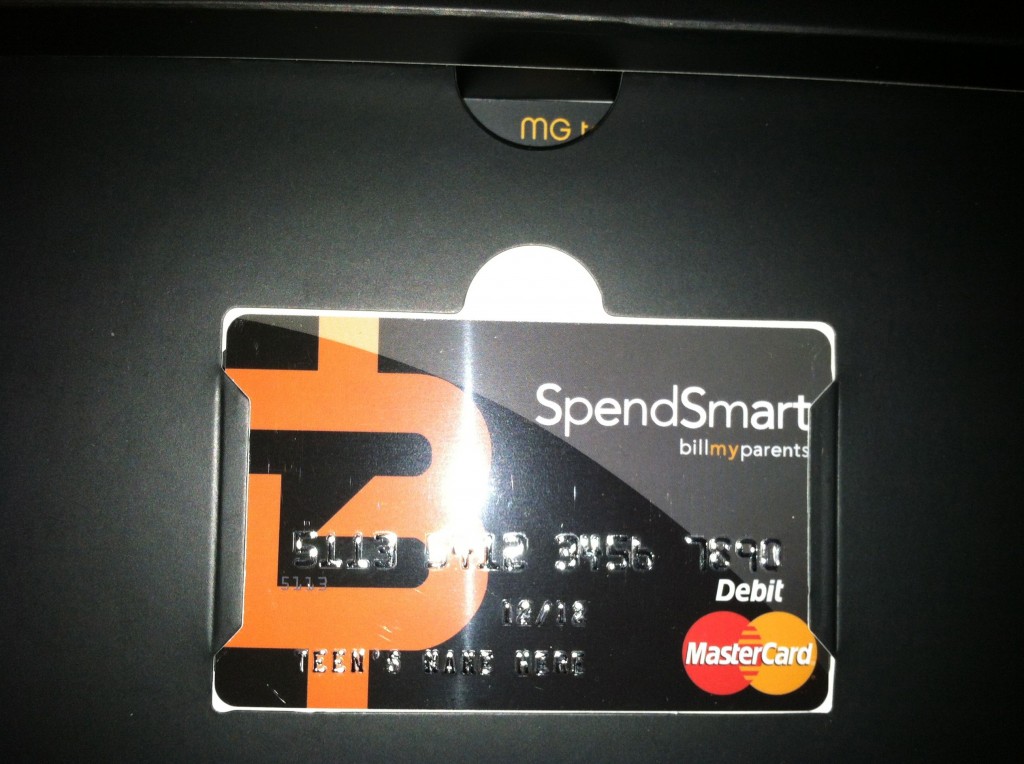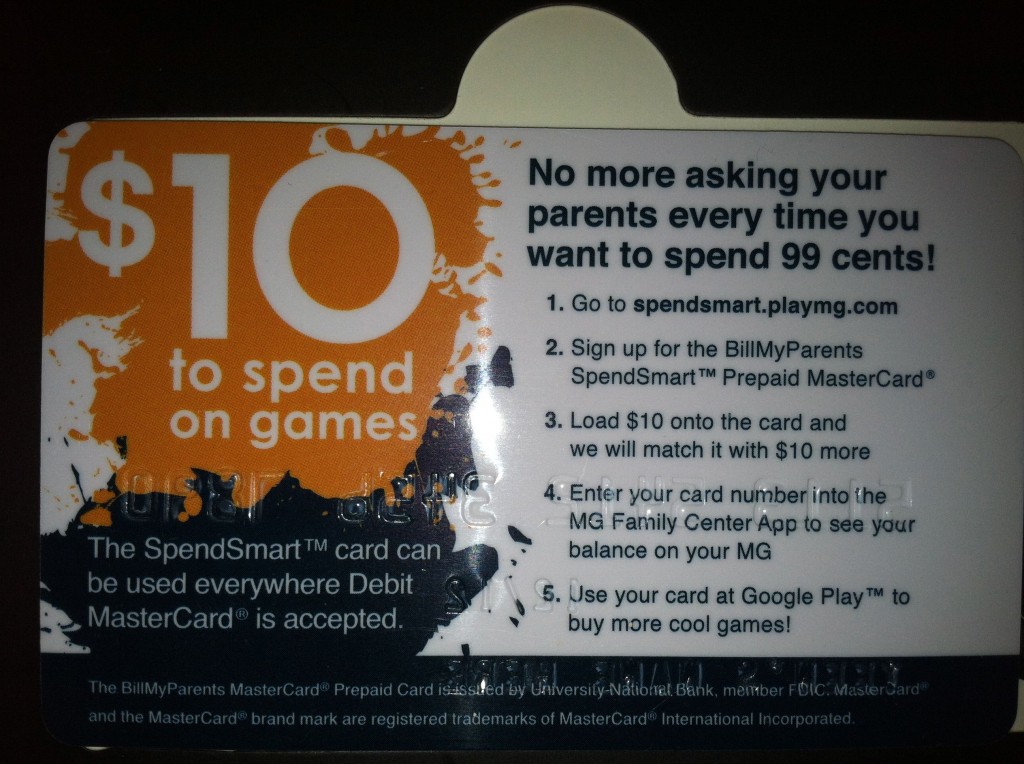 Overall, we like PlayMG, I just wish more instructions came with the device on how to get everything set up -email, internet etc. This is a great device that gets my children OFF my iPhone and onto THEIR games without expensive cell phone charges or contracts.
Have fun with any last minute shopping, visiting or preparing you have to do this weekend!
Share and Enjoy