Ever since our first post about The Amazing Spider-Man our children have been eagerly anticipating hosting our party and watching The Amazing Spider-Man movie, which is due to be released on DVD on November 9th. It took us four different extended invitations before we found some guests available and interested in coming to a Spider-Man themed pizza party and each time our children asked, "Is so and so coming over?" so they were pretty excited when we got the yes.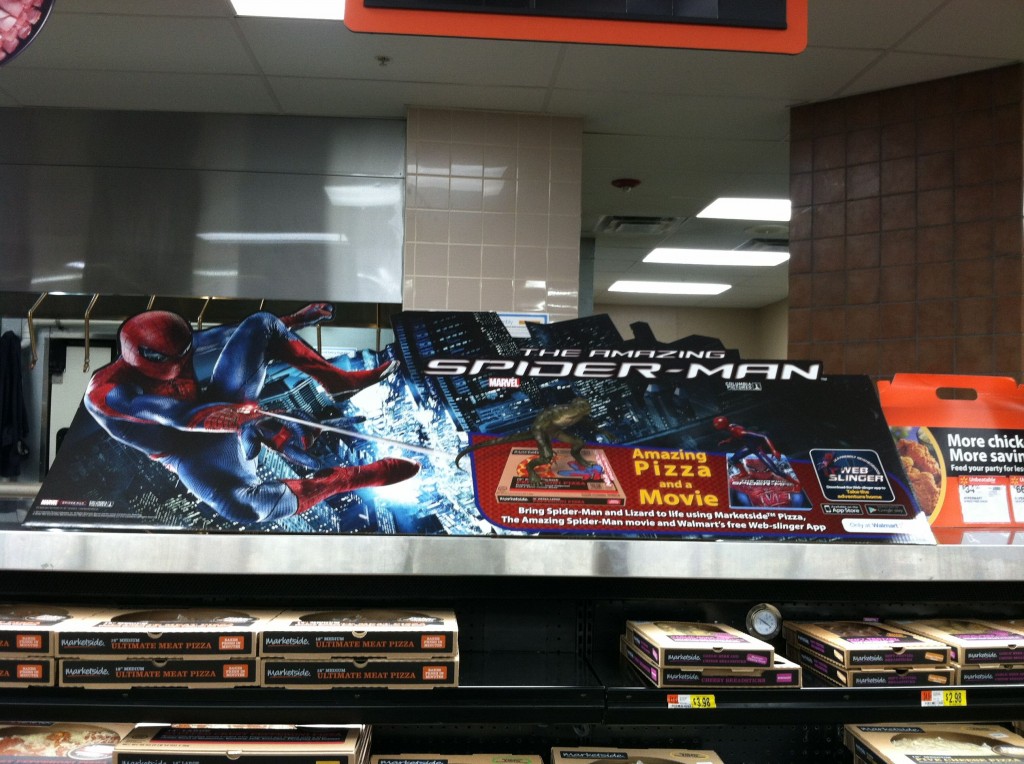 We went party shopping at Walmart and bought fruit – we made carmel apples – veggies, Spider-Man themed party supplies and Marketside pizza. Walmart will be releasing Amazing Spider-Man themed Augmented Reality triggers that will be included on the pizza box & display pallet, triggering special Amazing Spider-Man experiences on the iPhone, iPad or Android in-store, especially for shoppers.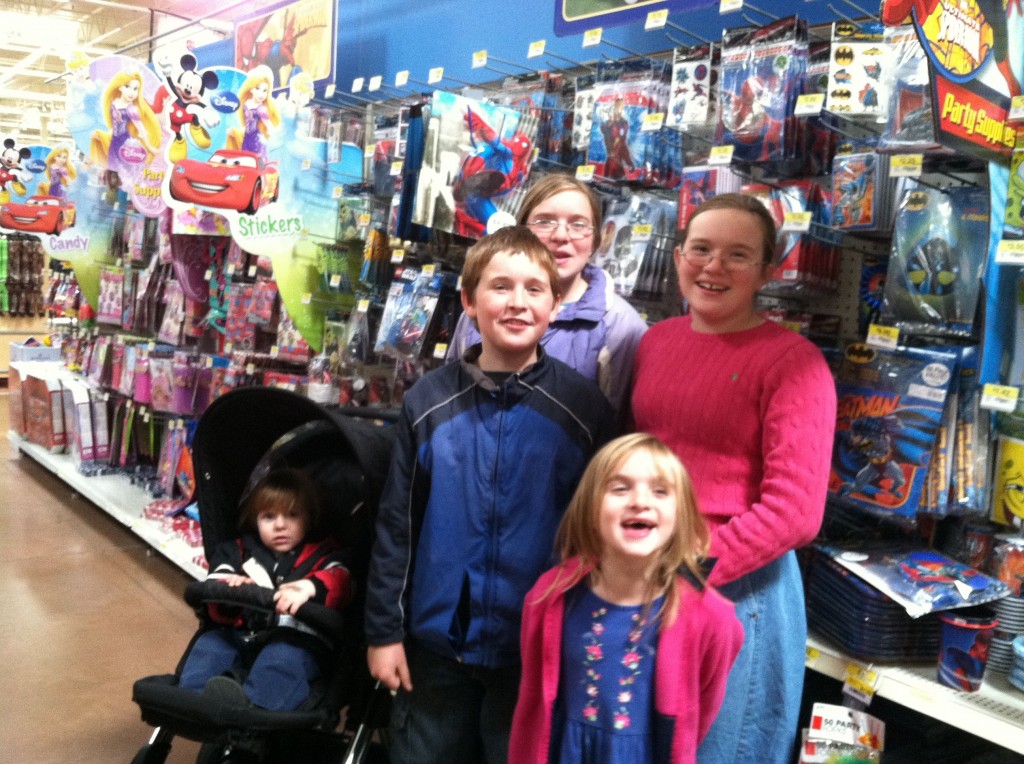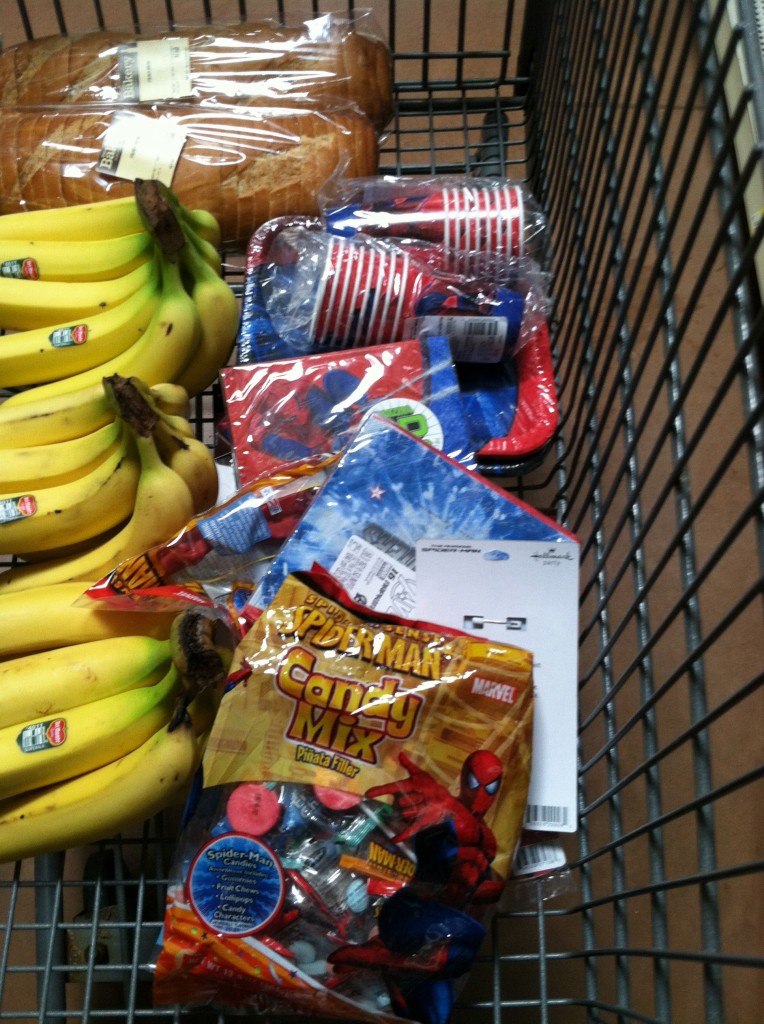 I found that playing hostess with people outside our household didn't give me or my daughters the same freedom or time in snapping photos of everything and anything due to taking care of my guests. I tried though.
We ate first before going down to our basement to watch the movie.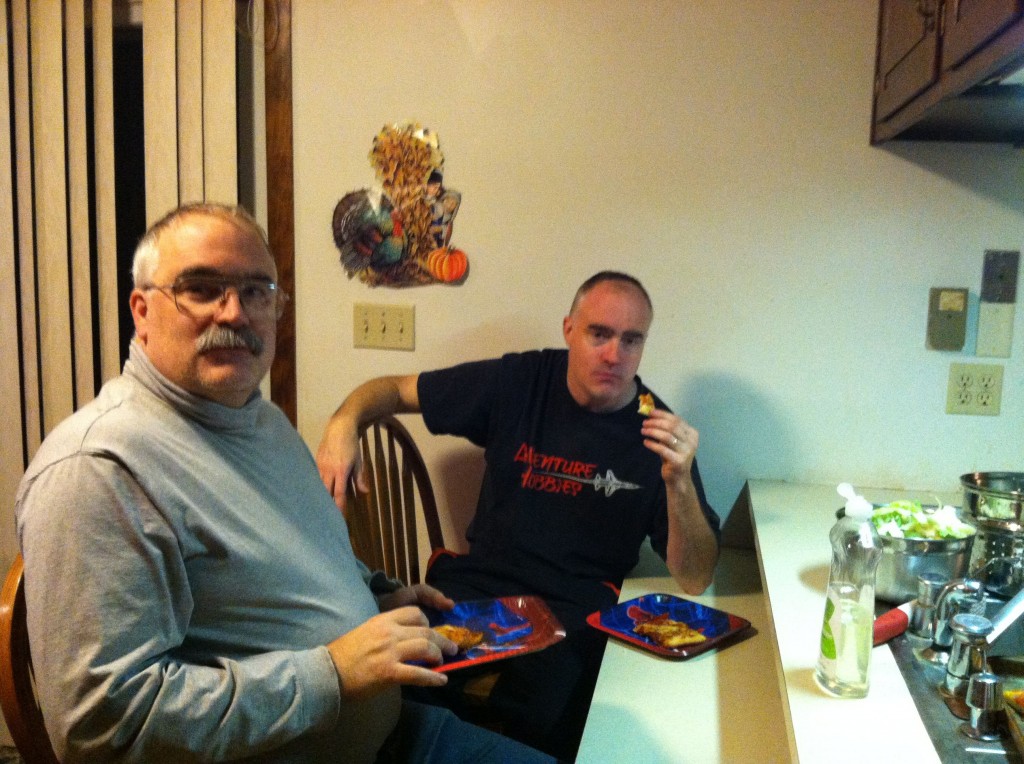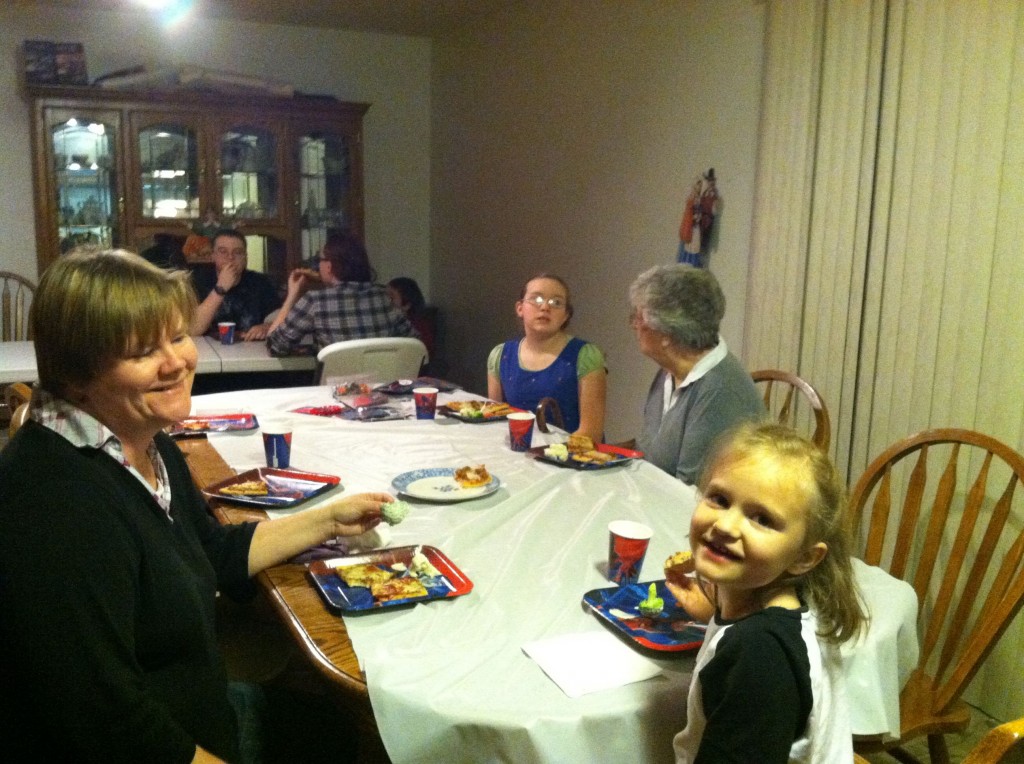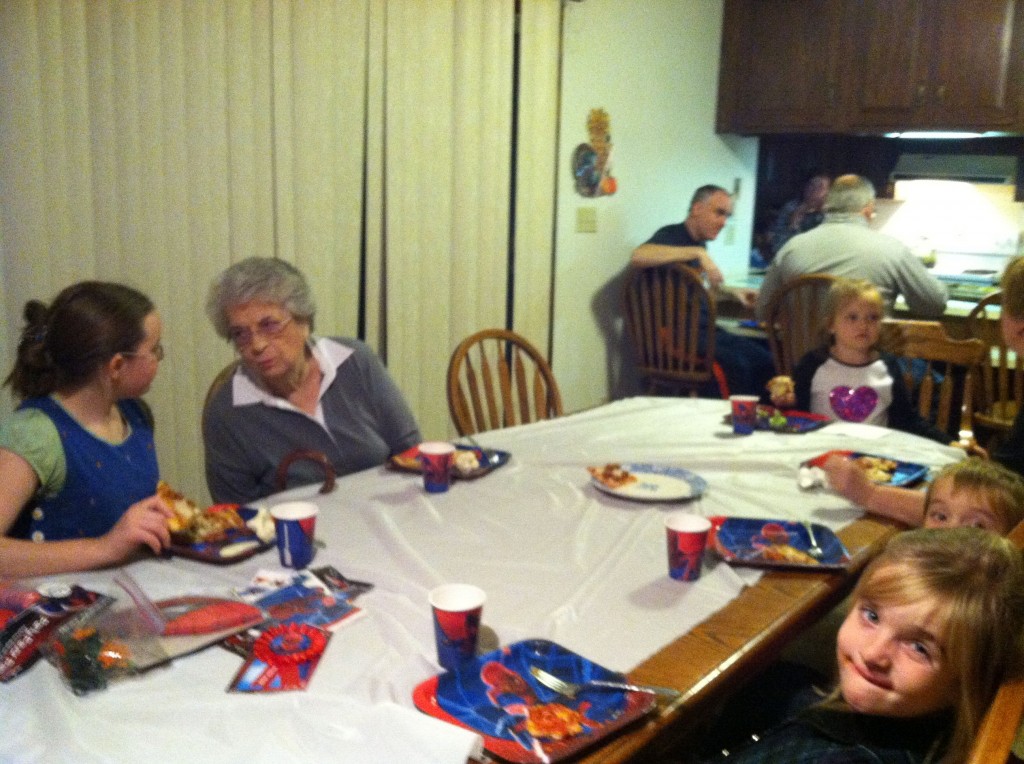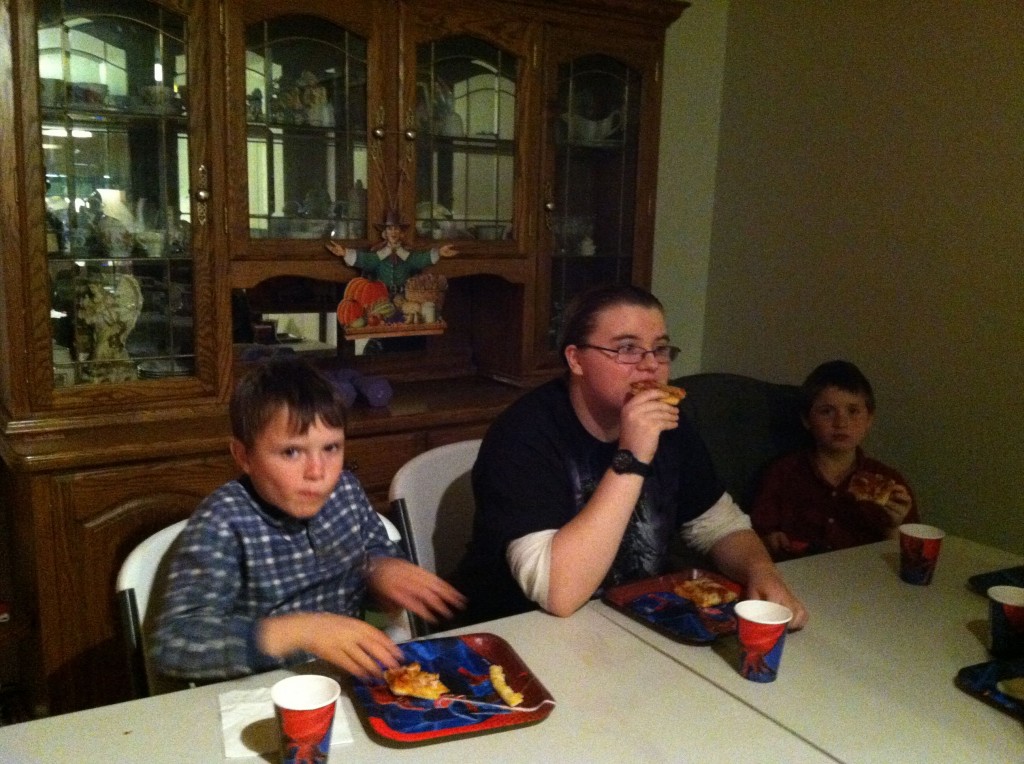 The Amazing Spider-Man Movie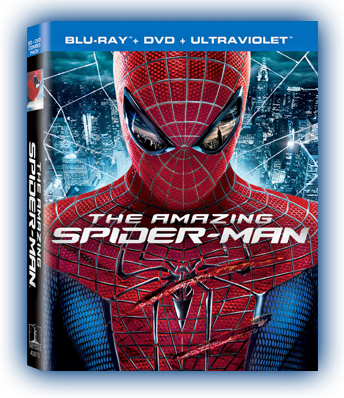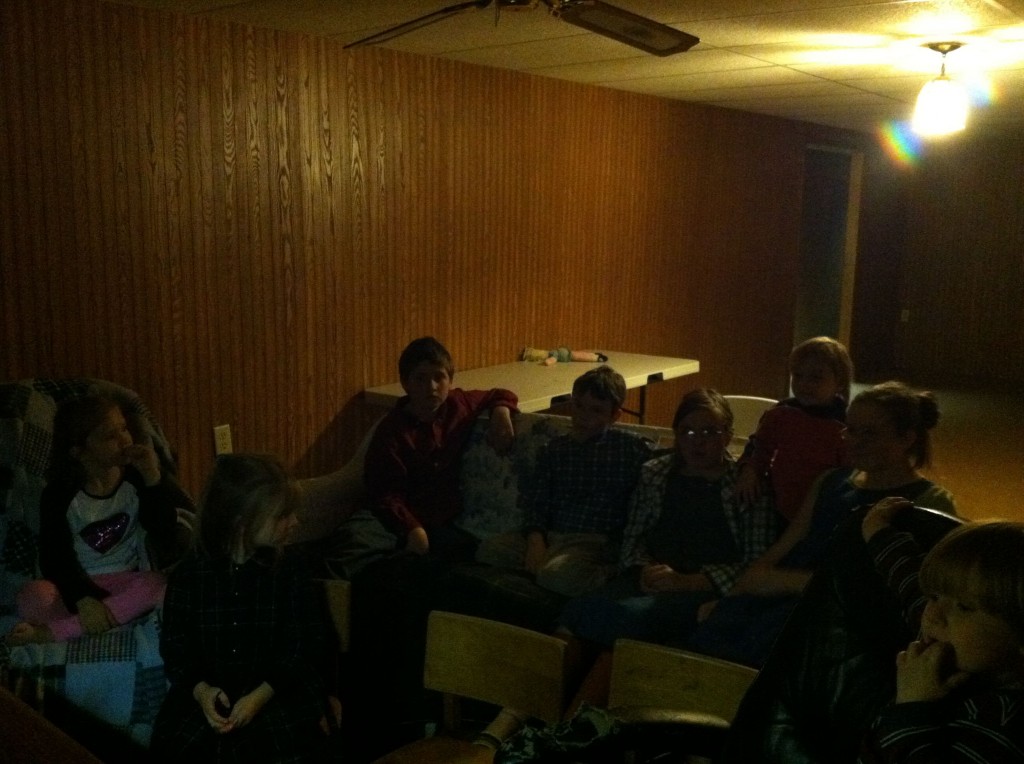 All the younger children waiting for the rest of the adults to watch the movie. Sorry about the dark photo.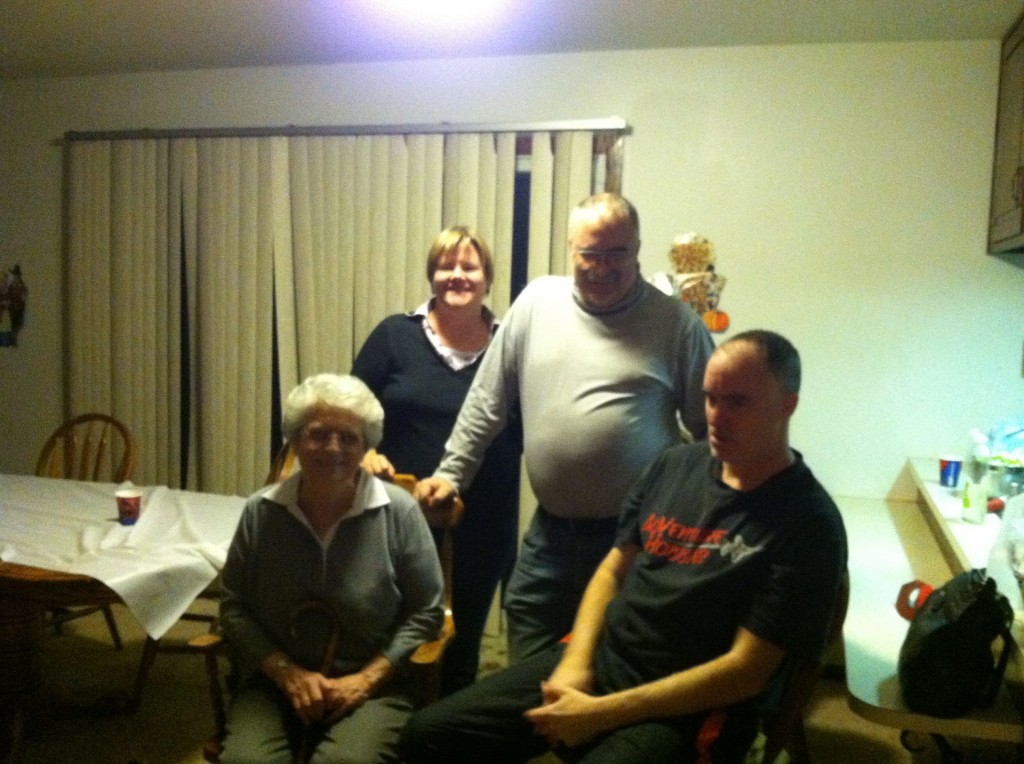 The adults were upstairs talking and enjoying quiet conversation while the children were downstairs waiting. We interrupted them to get a group picture.
If you read my previous post, you know that we took advantage of the pre-order opportunity to get a digital download of Spider-man on DVD or Blu-Ray on Vudu.com. I also set up an UltraViolet™ (UV) account, which "is a new movie industry standard that allows you to securely store your digital movie collection in the cloud." We really like online streaming technology.
The Amazing Spider-Man is rated PG-13, unfortunately for families with young children. I wish I had watched it in advance. I naively thought "Spider-Man…what could possibly be wrong with it" and neglected to read the rating, I should have known better. There were a couple of scenes I quickly had to cover up. A brief glimpse of one scene made our 10 year old son say, "That scene on the subway was unnecessary." And guess what? He's right.
The movie wasn't bad, if you haven't seen it yet, but a lot of the story line was changed if you are use to another version. Even the children noticed since they've watched the animated version. We tend to not like new changes.
After watching the movie we gave our younger guests The Amazing Spider-Man goodie bags and they left for home since it was getting late. We thoroughly enjoyed entertaining and look forward to the next time.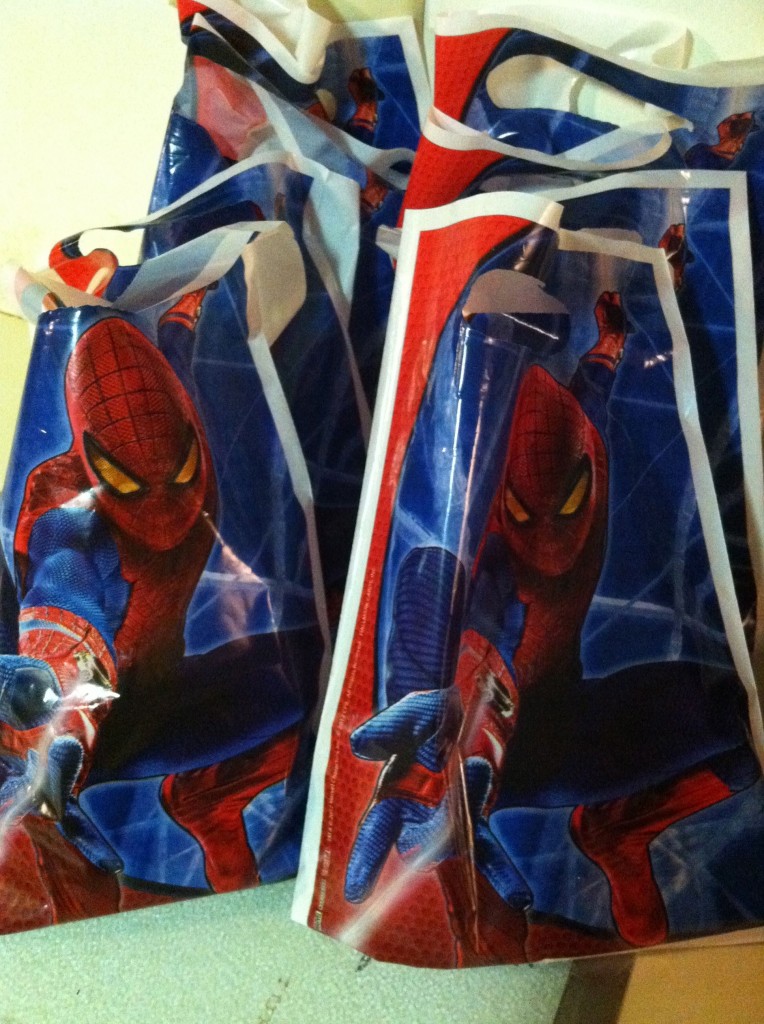 For additional information about The Amazing Spider-Man upcoming DVD release, check out Twitter (use hashtag #SpiderManWMT) or Facebook.
"I am a member of the Collective Bias™ Social Fabric® Community. This shop has been compensated as part of a social shopper insights study for Collective Bias™ and Sony Pictures Home Entertainment #CBias #SocialFabric" (Feel free to add any additional wording you would like such as "all opinions are my own")
Share and Enjoy