After the success of last week's Avenger party, my children are very excited about The Amazing Spider-Man coming out on DVD too. They've been asking me to watch Thor, The Avengers etc. with them. Now that I have Captain America under my belt they are eager to introduce me to the rest of the movies in the series. We may get to watch one of them this weekend depending upon if I get my posts done up for the week since I leave for Brandcation on Wednesday.


Pre-Order The Amazing Spider-Man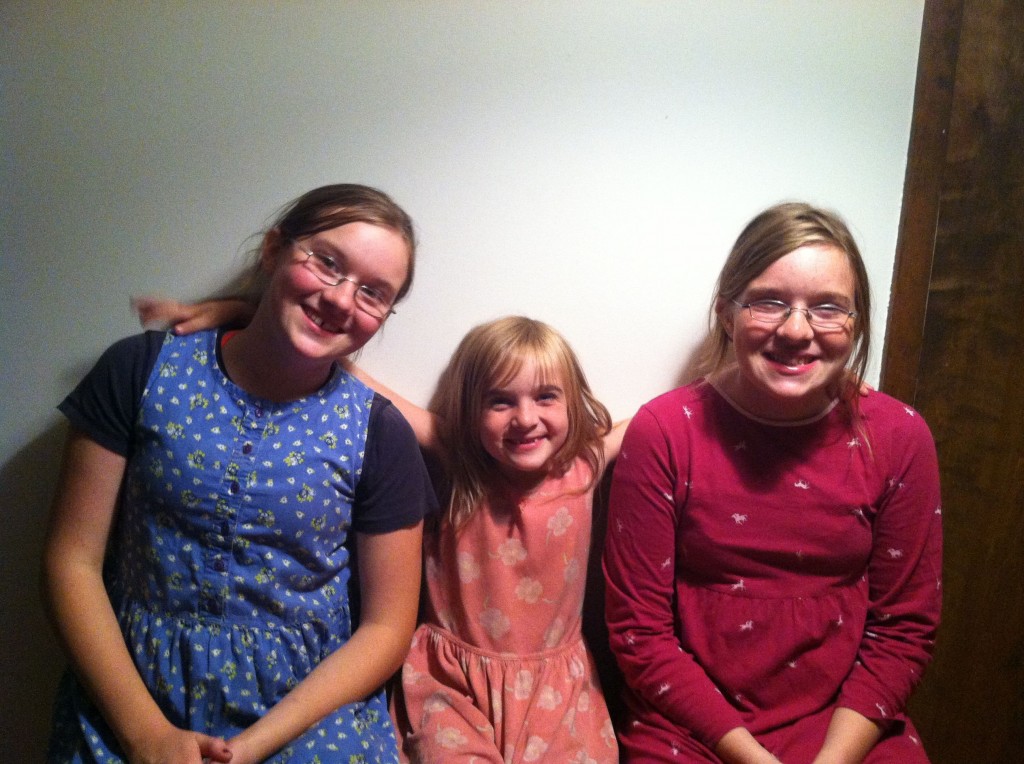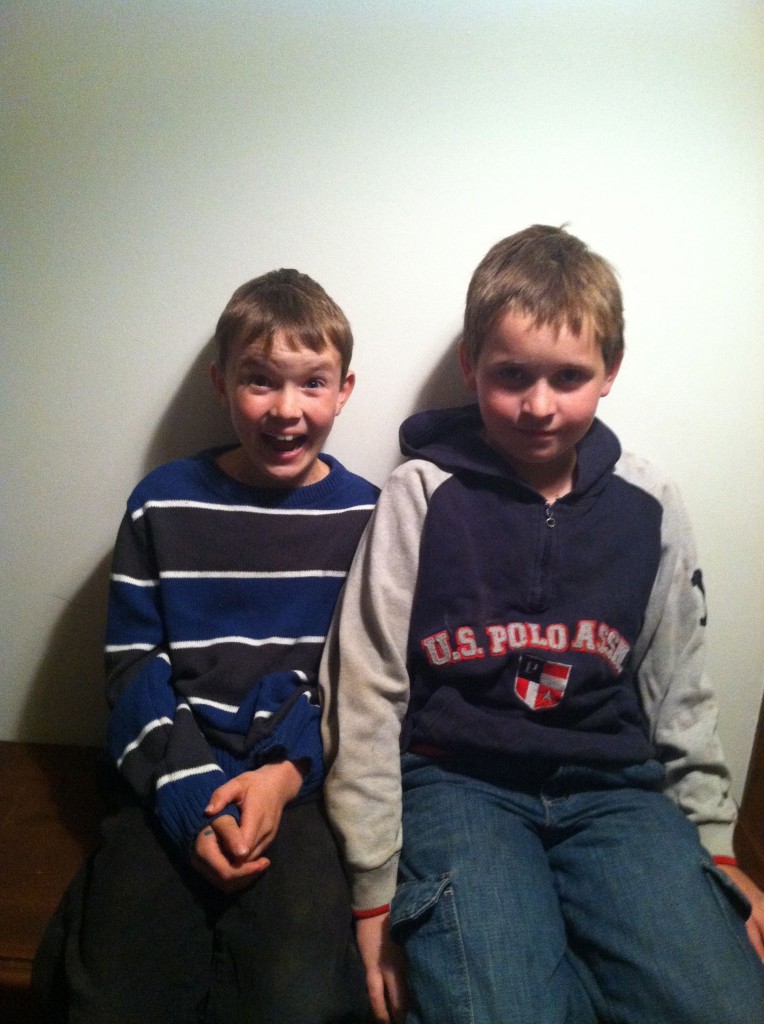 When the children heard we were going to go to Walmart to pick up the pre-order The Amazing Spider-Man DVD or Blu-ray they were pretty eager to go with me. One son said, "Really?" He was surprised but happy. My four year old son was very excited because I told him he could have a new spider-man mask since his little fabric one that came with his dollar store spider-man costume is all torn.
I took five children with me to the store. It's funny because they gravitated towards the costumes they saw last week and of course discovered new things. Then there was this huge pumpkin decoration with crazy eyes that my youngest daughter calls, "Hypnotizing". It cracks me up what children come out with.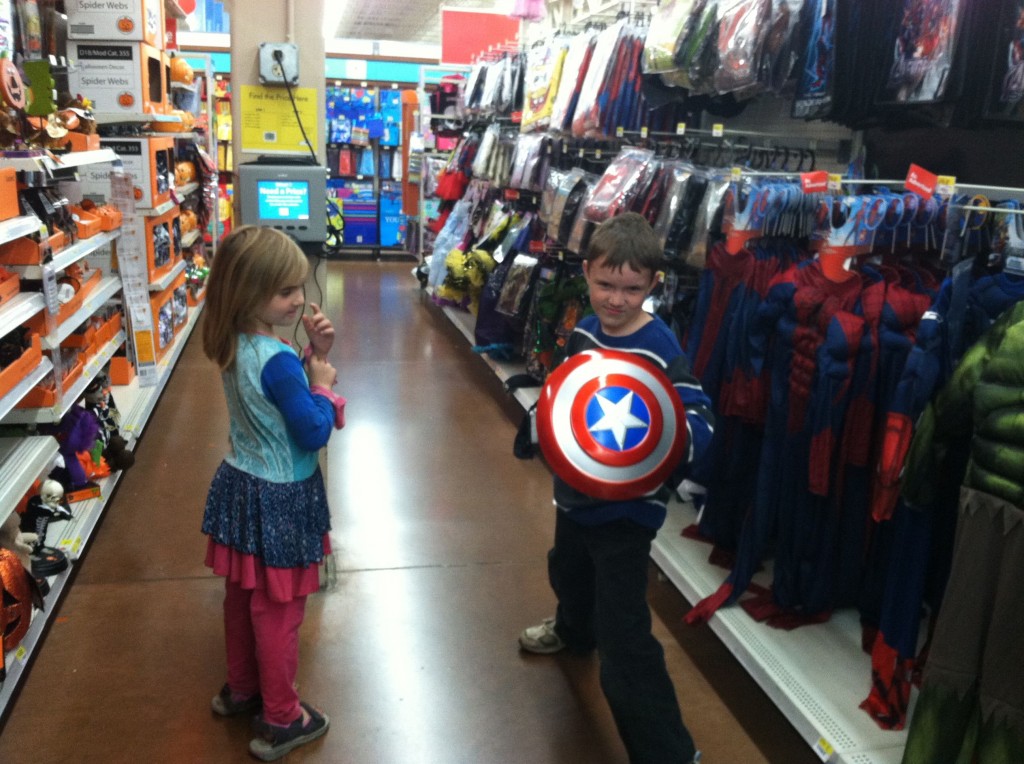 Of course on our way back to the electronics department we got side tracked in the party supply aisle as the kiddos remembered we went down there last week too. We noticed a couple of new Avenger items which disappointed the children because they were not available when we shopped for our Avengers party, but there was lots of Spider-Man supplies to choose from.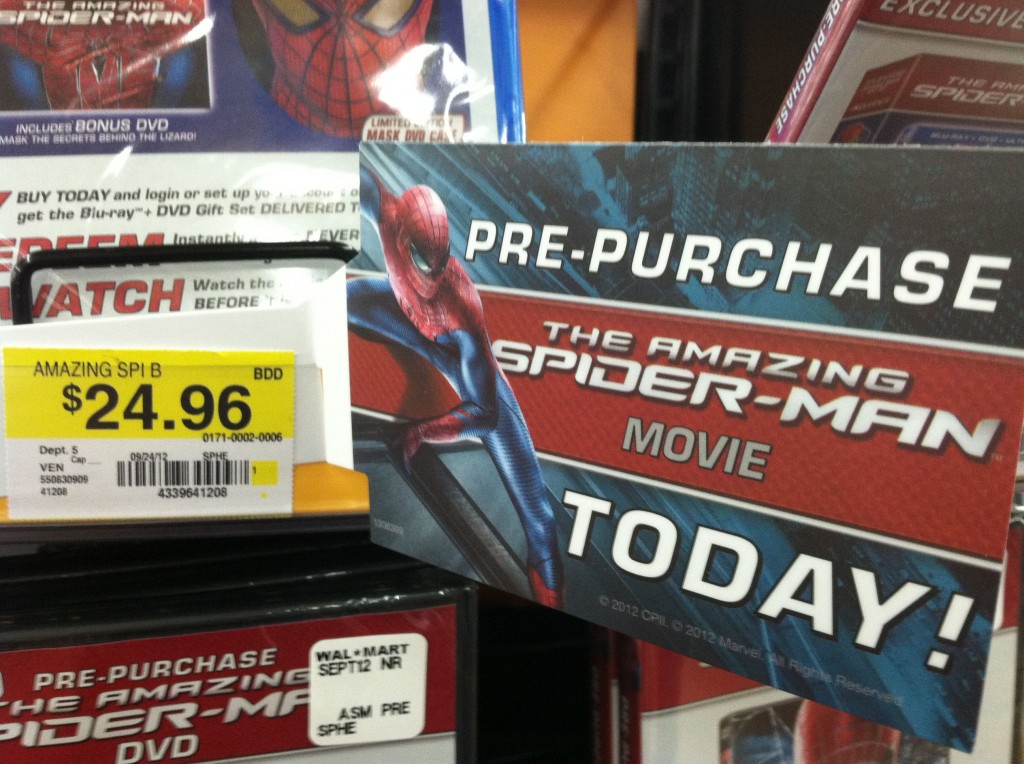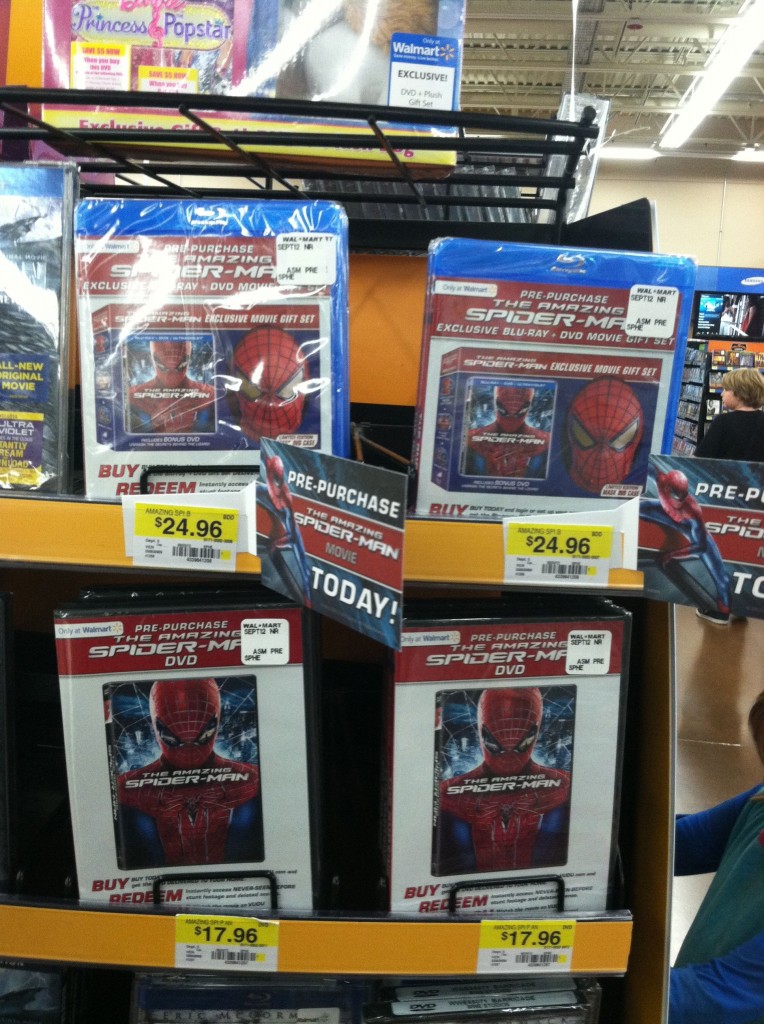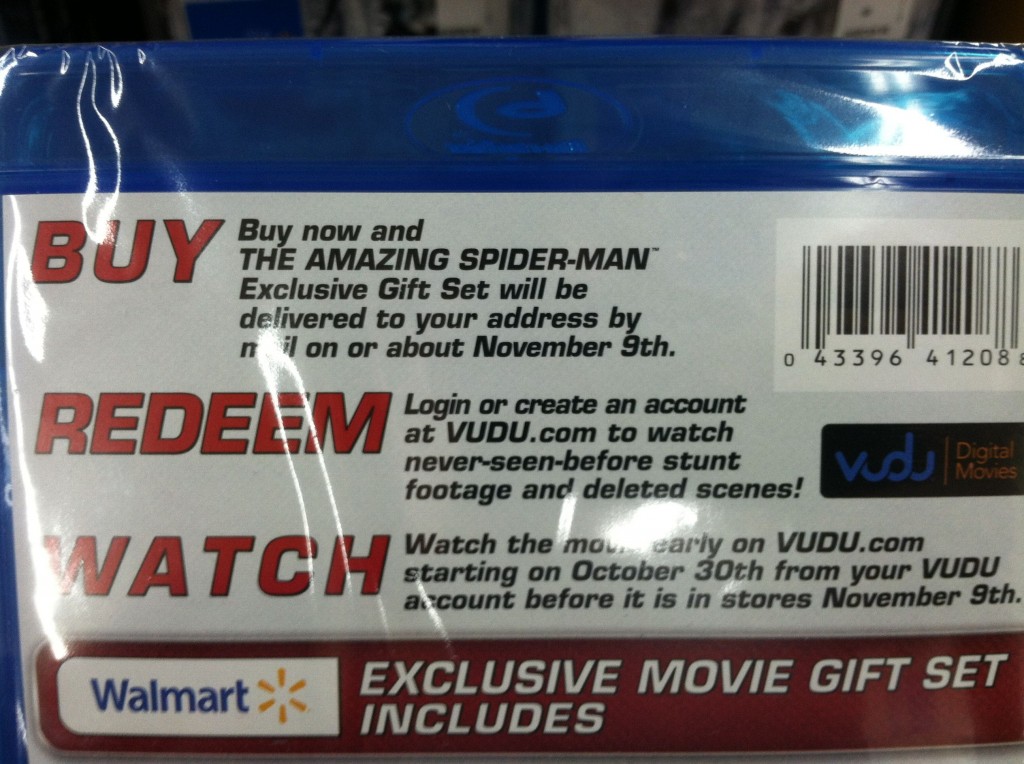 Then we found the pre-order spider-man item and it was completely different than I thought it would look since I had in my mind the photo on Walmart's website. I thought the exclusive movie gift set came with an actual mask, but it doesn't…eeeeks…..there's going to be a disappointed boy if I don't fix that!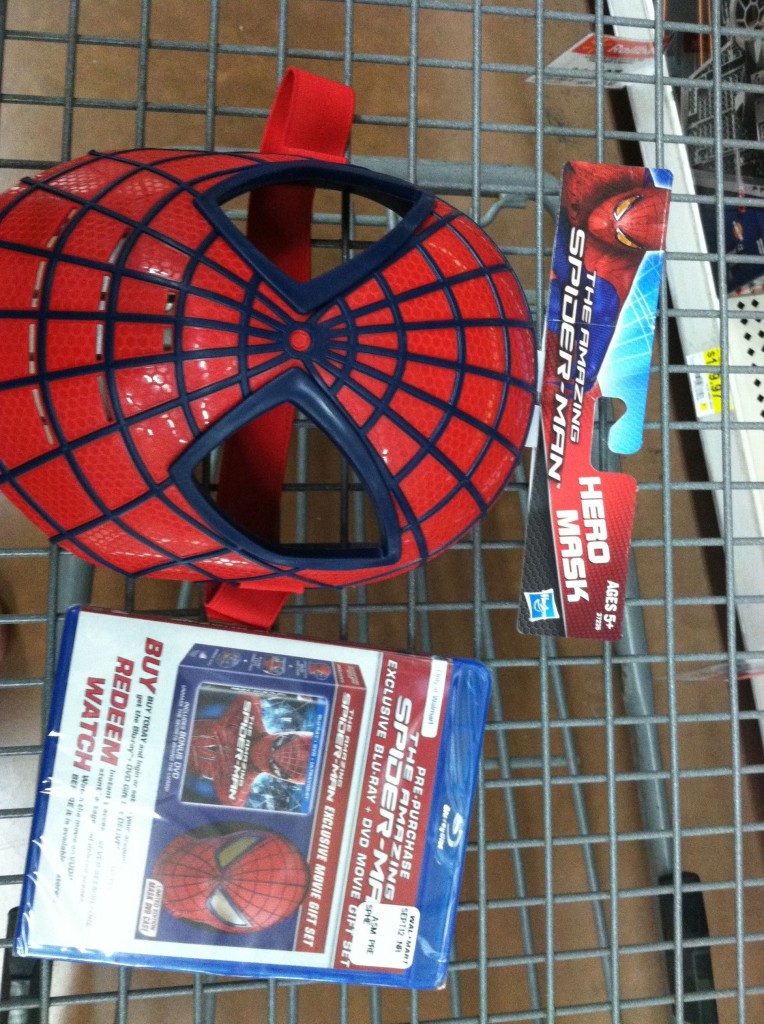 So off to the toy section to pick up a sturdy mask the boys can share but Nookie can use first. Hoping to surprise him in the morning with it!
And before I headed out for a seminar today I gave Nookie the spiderman mask….I think he looks pretty pleased, don't you?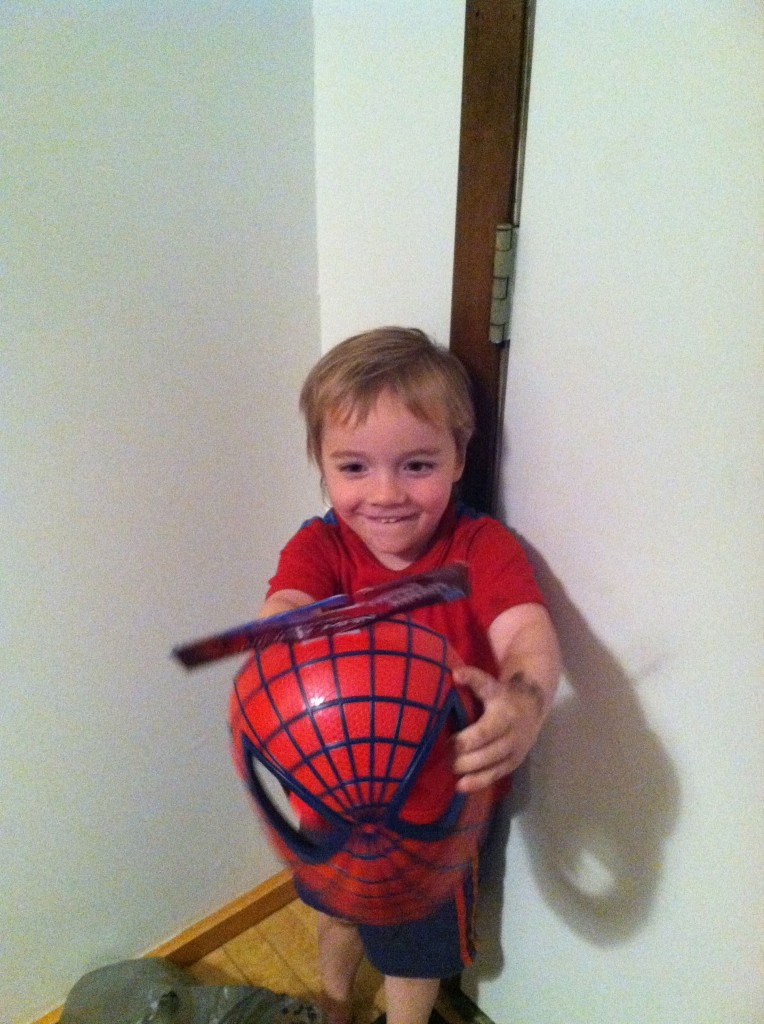 Vudu.com and Ultra Violet
With the pre-order of spiderman we received a free digital copy of the movie on Vudu. Once we got home I wanted to see what the whole pre-order process was like and figure out Vudu.com and Ultra Violet because I've never pre-bought anything like this before. Vudu.com is a site where you can stream, rent or buy DVDs – for multiple devices too. They even have a tab to convert DVDs to digital format, which I haven't tried yet, and you can store them online. I definitely see advantages to this as we have had several DVDs get broken and had we been able to store them digitally right after we bought them we would still have them. Vudu charges for individual DVD rentals and conversions. It is not a monthly subscription service. You only pay for what you use or buy.
I am still trying to figure out what Ultra Violet is, but from what I can tell it is another site that allows consumers to stream movies and TV shows with multiple devices. Here's what their FAQs page says:
UltraViolet is a free, online Collection that gives you greater flexibility with how and where you watch the movies and TV shows that you purchase. Once a movie or TV show has been added to your UltraViolet Collection, you will have options to stream it over the internet, download it for offline viewing, or play it back on a disc. Because UltraViolet offers so many viewing choices, you have greater freedom to choose where you want to watch – whether its on a mobile device, computer, television, game console, etc.
It was pretty simple to sign up for a Vudu account. I followed the prompts on the screen, some of the steps are shown in the photos below.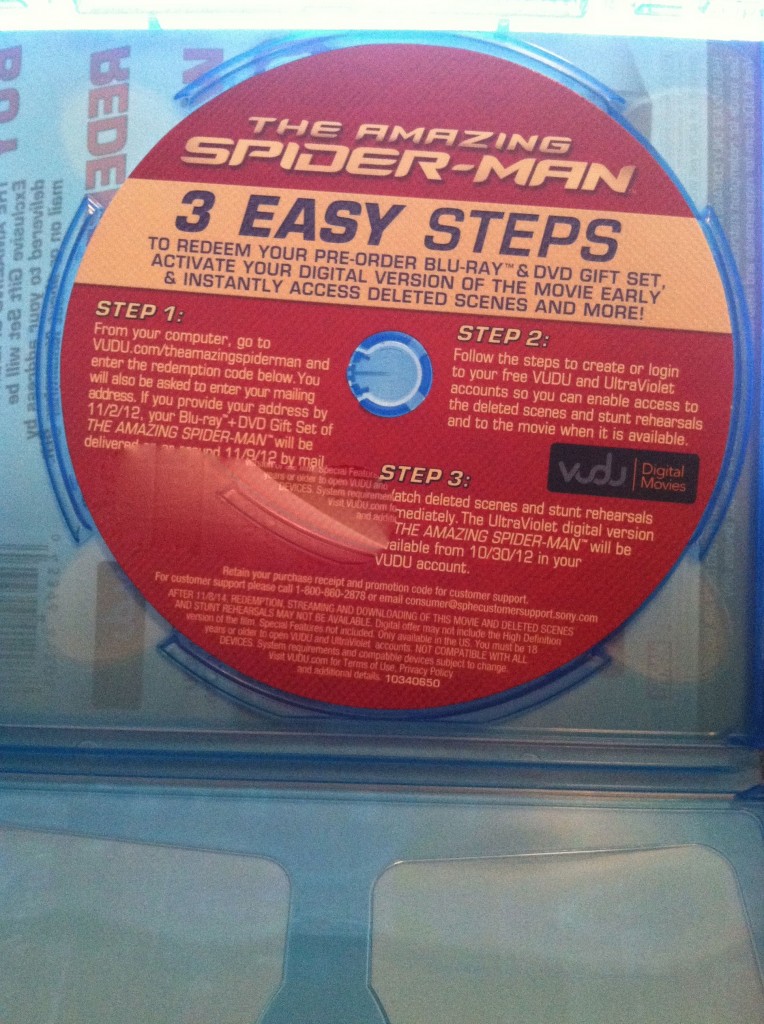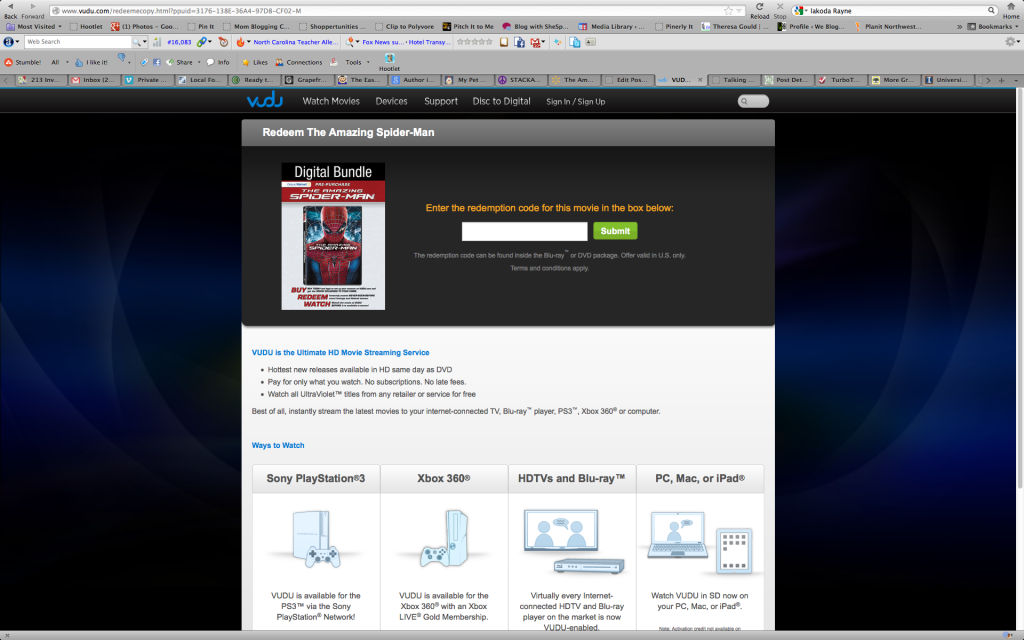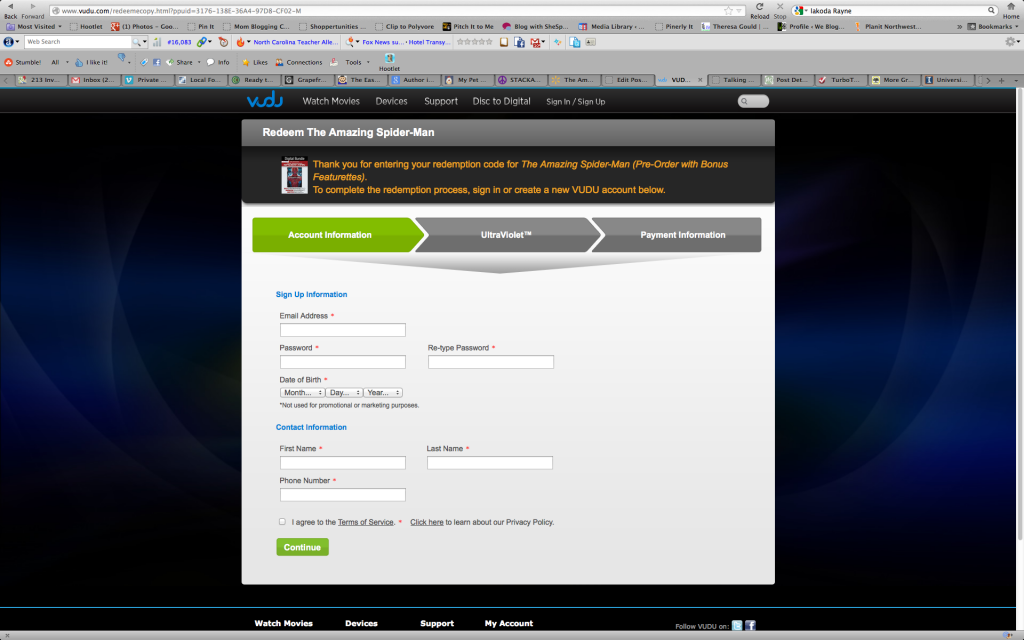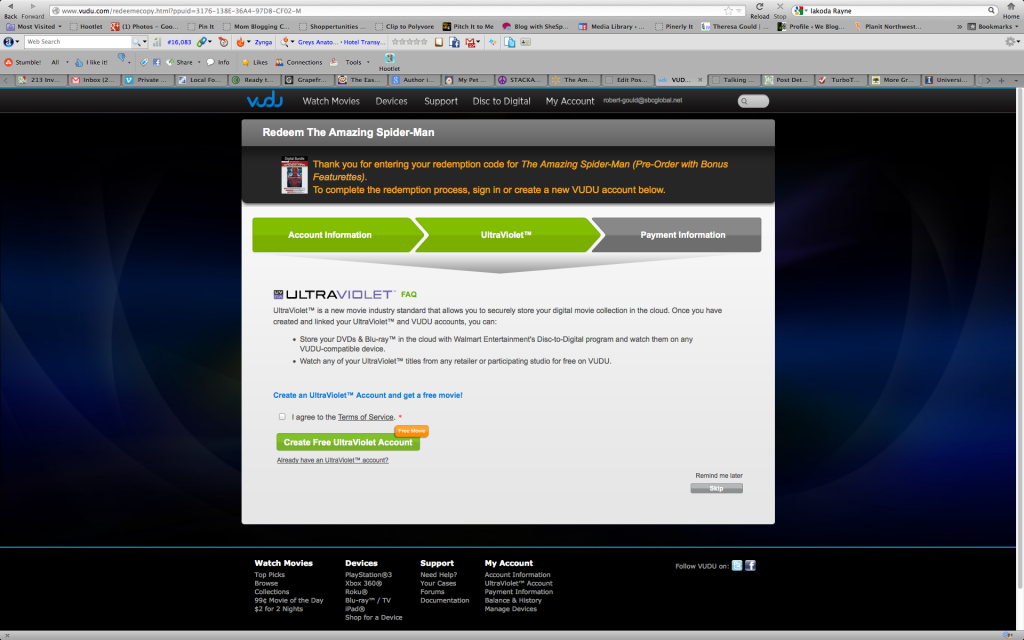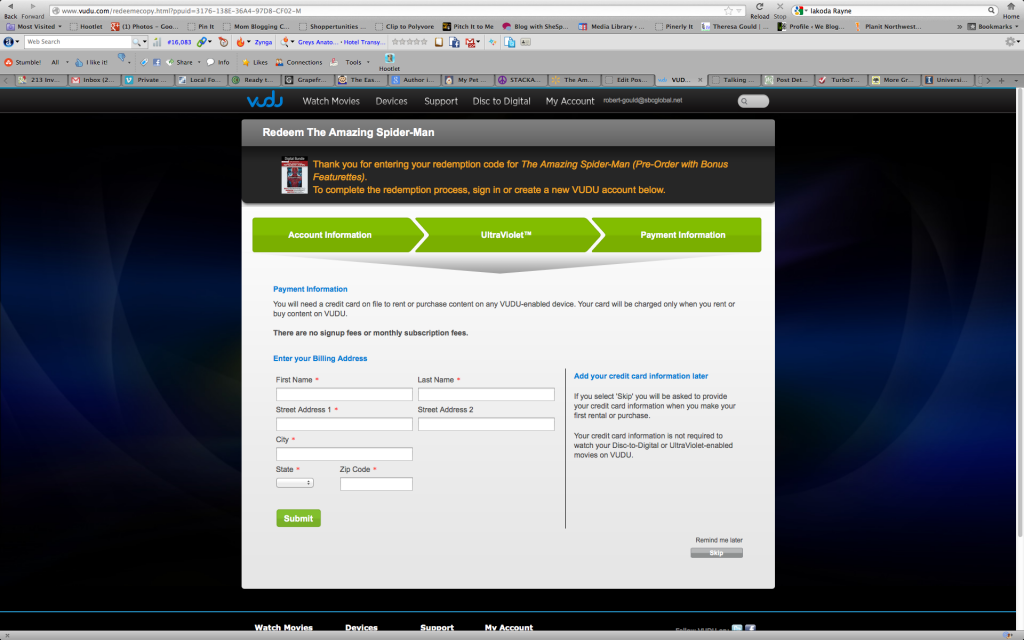 We are all set to watch the digital version of The Amazing Spider-Man and we should receive the Blu-ray + DVD gift set a few days before the movie hits store shelves. My children are already talking about a spiderman party!
To learn more about The Amazing Spider-Man or to stay up to date on news about the movie be sure to follow on the movie on Twitter and Facebook. If you do tweet, use the hashtag #SpiderManWMT to increase visibility and hopefully help the movie trend on Twitter.
"I am a member of the Collective Bias™ Social Fabric® Community. This shop has been compensated as part of a social shopper insights study for Collective Bias™ and Sony Pictures Home Entertainment #CBias #SocialFabric. All thoughts and opinions are my own."
Share and Enjoy