Bed Buddy® Herbal Naturals™ Targets Pain with Moist Heat
New Plush & Lavender-Infused Line Includes Neck Pillow, Wrap & All-Over Comfort Pack
The line is comprised of three distinct products (highlighted below), each of which feature the company's proprietary Moist Heat ThermaTherapy® penetration system, which is shown to be better for treating muscle pain, chronic aches and pains, and arthritis than "dry heat" because it allows quicker, deeper heat penetration into the joints.
The Neck Pillow easily drapes over the neck and shoulders to provide deep moist heat to sooth aches, pains, tension or arthritis in the neck and shoulders.
The Neck and Hand Wrap, which features a unique design that includes warming hand pouches, minimizes aches and pains in such chronic problem areas as the neck, hands and shoulders.
All-Over Comfort Pack targets a wide array of chronic pain areas such as the back, hip flexor, shoulders and abdomen with a large, universal shape that easily molds to the body for indulgent comfort.
The Herbal Naturals™ products are soft, lined with luxurious real lavender and chamomile; contain only 100% all-natural ingredients; warm quickly in a microwave; are fully reusable with a machine washable cover; and remain heated for up to an hour.
A member of Carex's global family of premium-quality brands, Bed Buddy® offers a versatile and premium-quality line of reusable hot and cold packs that support individuals suffering from aches, pains and arthritis and are designed to fit most body types and to help people of virtually all ages and health profiles.
All-Over Comfort Pack Review: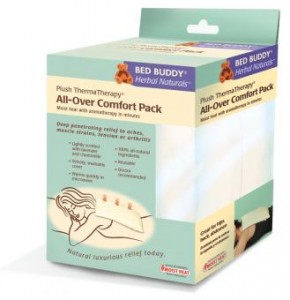 Let me say this is an AWESOME product. This is the first product of its kind that we have used. Prior to using this product we have used traditional heating pads, which offer heat, but not MOIST heat as this product does. My husband suffers from severe osteoarthritis in his knees (5 operations) and has chronic back problems (1 prior operation) …let me tell you this is SO, SO WONDERFUL for his "aches and pains"…we have iced and heated so many times over the past 17 years of marriage that it has become part of our lives. The moist heat provides soothing relief …and since it stays warm for over an hour it is just right for therapeutic relief!
One great thing (can I say great enough in this review?) about this product is that it is ready in minutes! Just pop it in the microwave and voila instant moist heat.
Another factor that is a wonderful additive is that the product comes with a velvety WASHABLE cover. I LOVE this feature! If the product gets sweaty or dirty…just pop the cover in the wash and it is clean, so convenient!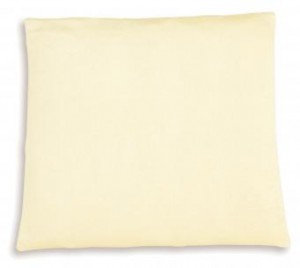 The scent is WONDERFUL! The product is lightly scented with lavender and chamomile…what an aromatic sensation! I feel like I am at the spa as I breathe in the luxurious scent and drift away in moist heat!
So far my husband has been monopolizing the product…but I do know that this product would be AWESOME for stomach cramps…especially menstrual cramps. When I was a young girl I used to get horrible cramps….how I would have LOVED to have this product…I cannot imagine the relief this would have given someone with those painful cramping episodes!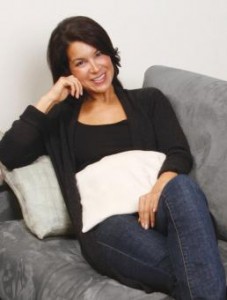 Overall, I can honestly say my family has fallen in love with this product. The All-Over Comfort Pack has so many uses I cannot wait to go out and shop for the rest of the line. I intend to buy more of this and the other products in the line for Christmas gifts…I know a few people in my family that will adore the products!
You can find this product and many more at carex.com. I would definitely consider perusing the site the company has so much to offer in moist heat and home healthcare products.
Bed Buddy Product link  http://www.carex.com/products/Bed_Buddy/93
Faith and Family Reviews received the following product in exchange for writing a review. While we consider it a privilege to receive free products to review, our reviews are our honest opinion and thoughts of the product.
Share and Enjoy