As I mentioned in yesterday's post, I am going to finish up my Slique™ series (Part 1, Part 2, Part 3 and Part 4) that I started months ago and just dropped. The last product to give an overview and review of is Ningxia Red. It is a drink made of Ningxia wolfberries, which is a berry full of antioxidants. It is native to the Ningxia province in China and is thought to prolong life since the residents of the Ningxia province are known for their longevity.
Ingredients in Ningxia Red are: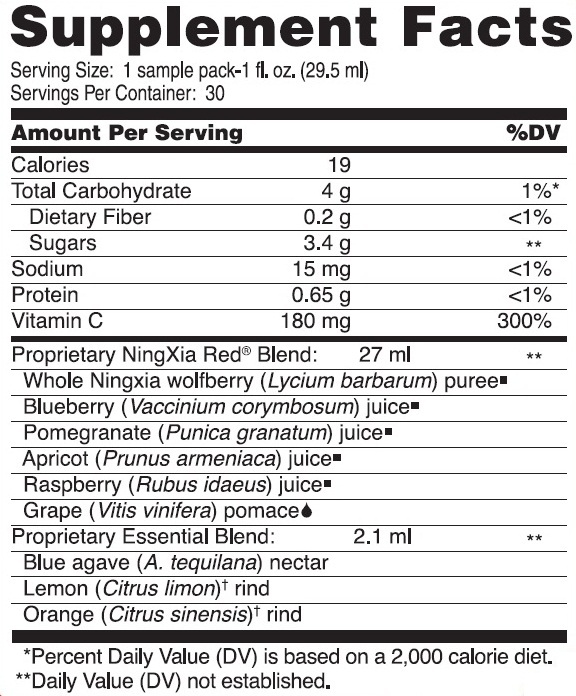 It took us a little time to get use to the taste of Ningxia Red as it has a different taste. It tastes much better chilled. I think all of us drink it now except one of our boys, but he's a pick pot anyways.
Since January, I have experienced slightly better vision. I got glasses when I was 16-17 years old for driving, sports and reading the chalkboard at school. Once I had my glasses I never wanted to have blurred vision so I just wore my glasses all the time, even for reading. Now I have been taking my glasses off to read, use my iPhone or journal because my sight is blurry for close reading. Hard to believe, but even my husband said that he's never known me to have to do that in the 20 years he's known me.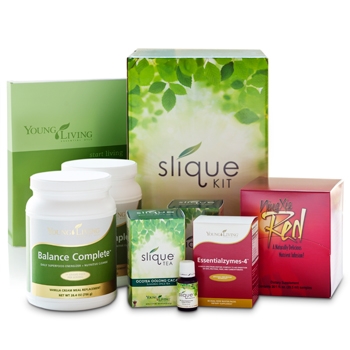 "The Slique™ Kit is a compilation of products designed to maximize weight-management success and improve overall health. Each of the five products in this kit—Slique Tea, Slique Essence, Balance Complete™, Essentialzymes-4™, and NingXia Red®—work together to enhance nutrient absorption, supply required nutrition and fiber, increase energy, and control appetite by reducing cravings."
The retail value of this kit is $275 and you can enter to win your own Slique™ Kit below! Due to the value of this giveaway, I will run it for four weeks and you can tweet and do the bonus entry every day!
Share and Enjoy