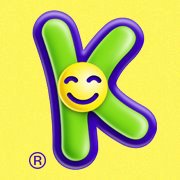 Kidorable delights both children and the adults who love them by transforming everyday, functional kids accessories into objects that excite their imaginations and enrich their lives at play.
From rainwear to backpacks to knitwear and towels, Kidorable speaks to the precious spirit of childhood.
OUR REVIEW:
We were very excited to have the opportunity to review an item from Kidorable's backpack collection. We were able to choose which backpack to review and my daughter chose the "Lucky Cat" backpack!  When we received the product both my daughter (3 years old) and myself were elated with the product. My daughter loved the whimsical kitty design on the front of the backpack as well as the little mouse zipper pull! I loved that the backpack is made of sturdy PVC material that can withstand a toddler's wear and tear. The backpack is the perfect size for my 3 year old…the dimensions are roughly 10"x8"x6" so the size is great for little shoulders! I also like that it has both and inside and outside pocket for children to stash their items! "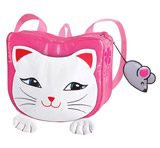 I do have to say that there are so many cute backpacks to choose from that I had a hard time deciding which one to review…so I did actually pull my 3 year old to the computer and let her "shop" for the one she liked. The online photos and dimensions were great! We were not surprised with any difference in the product than what is listed on the website…everything is just as described! This was great! The product also cam very quickly (to my surprise) and was packaged neatly in a box…this was great because too many times I get items mailed in an envelope that arrive misshapen because the bubble mailer was smashed and mishandled! Kudos Kidorable for great packaging and delivery!
Thank you KIDORABLE for another great collection!
From May 23 through May 31, you can purchase your own backpacks for 20% off by using code BACKPACK99 at checkout on www.kidorable.com.
Check out all the backpack styles for girls and boys.
Faith and Family Reviews received the following product in exchange for writing a review. While we consider it a privilege to receive free products to review, our reviews are our honest opinion and thoughts of the product.
Share and Enjoy