During the winter and cooler days my feet tend to get cold. Having a nice wooly pair of socks or slippers helps keep them warm, especially on hardwood floors. As you all know, there are many different slippers to choose from and I have tried multiple brands and styles in my life. From ballet slippers to the slip on kind my grandmother wore. My favorite use to be ballet slippers but they were never warm enough. Sure were comfortable though! I had never heard of Memory Foam slippers until I entered a Nature's Sleep giveaway a few months ago. Then I learned of their slippers and somehow got a chance to review a pair.
Memory Foam Slippers
I always thought Memory Foam was overrated until I won a Memory Foam product (stay tuned for an upcoming post about this product!). Can you say luxurious and comfortable? That's how I feel about Nature's Sleep Memory Foam Slippers too.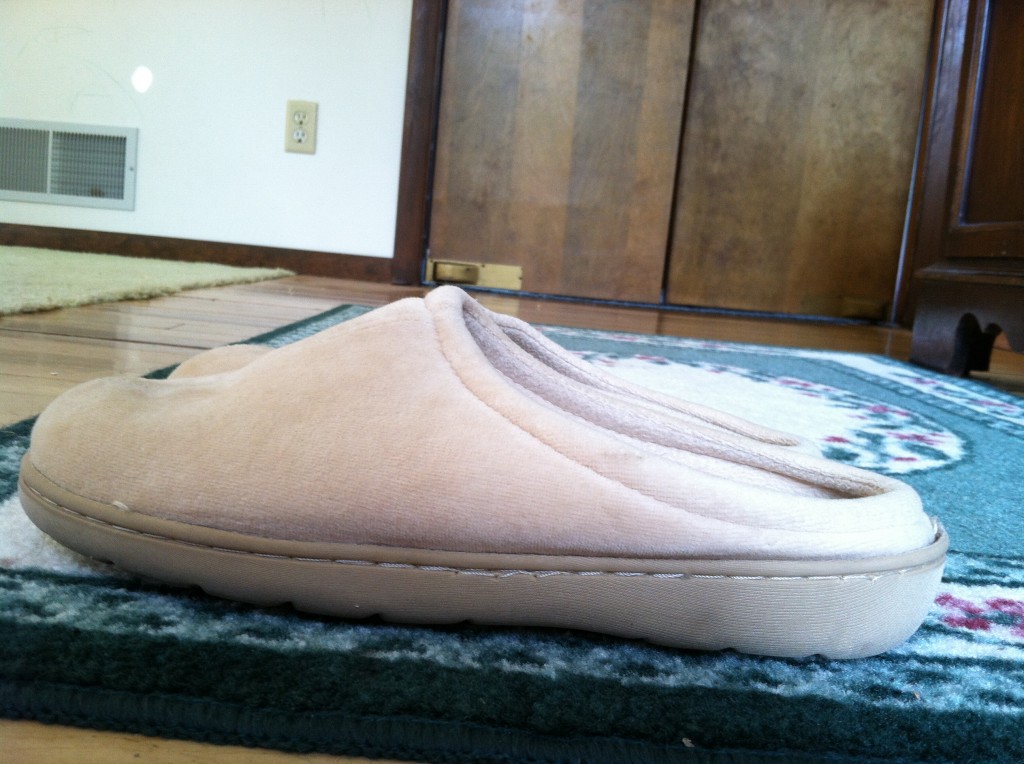 The slippers are basic in design with a softer sole made of thermoplastic rubber bottom and then the Memory Foam materials – upper/inner sole 80% cotton/20% polyester; lining 100% polyester. When the slippers arrived I was not the first to try them on, my oldest son was and if only I had video taped him! He put them on and said, "Ahhhhh…" in a sigh type voice. Then, of course, the rest of the children had to try them too and every single one of them that tried on the slippers had similar reaction. It was actually a few days before I got to try them out myself because some little person always had them on! As you can see from the photos, they've been worn.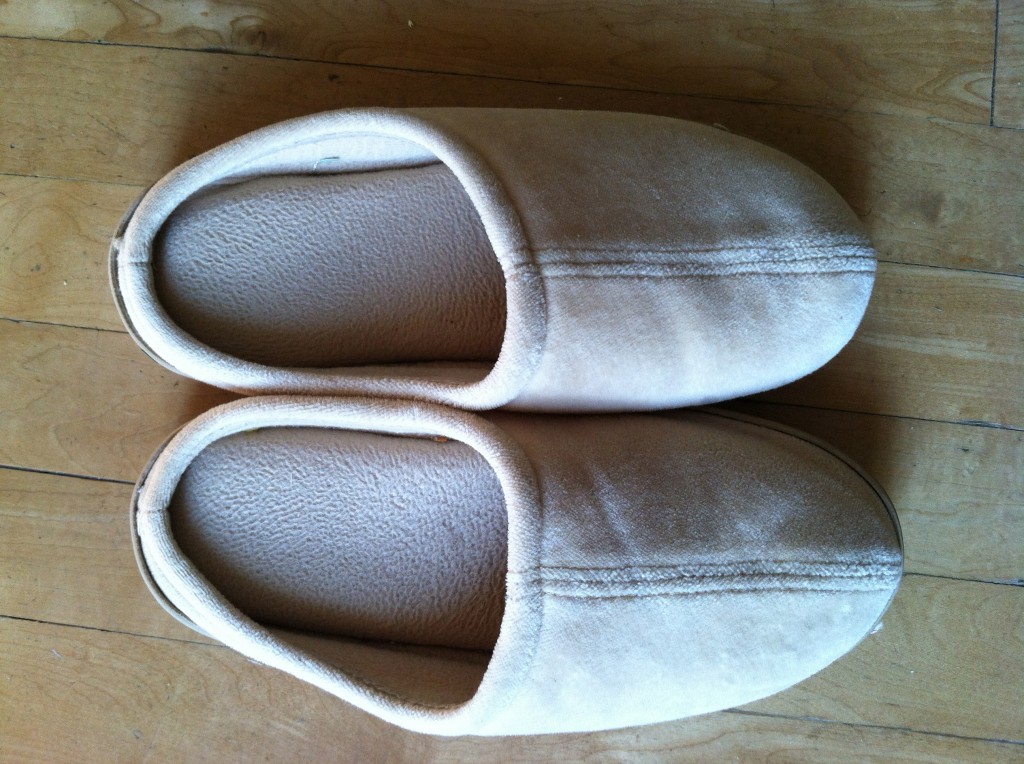 Comfortable. Comfortable. Comfortable. Did I say comfortable? Oh yeah, I did! It feels like you are walking on pillows. They are very basic looking but my style goes for comfort more than fashion usually anyways so that does not bother me at all. I would definitely buy these as gifts. They are priced affordably at $25 for the open toe version and $30 for the closed toe version. Plus, both qualify for FREE shipping on Nature's Sleep website. Please Note: This may only be for regular priced items, not discounted items so please check before you assume. The choice of colors is limited: pink, pale blue and sand. Sizes range from small to x-large. I got size medium and I wear a size 9 shoe.
Nature's Sleep also offers quality memory foam mattresses, as well as pillows at their online store at www.Nature'sSleep.com
Be sure to enter the giveaway below to win your own pair of Memory Foam slippers! If you can't wait, shop Now 50% off BEARS50 at Nature's Sleep.

Giveaway
Good luck!
Share and Enjoy