How cute is this little guy! 
It's never to early to have your children learning about the Ten Commandments, in a fun way! This little cartoon chick goes on a journey to find "the God".  While in this travels he learns about the Ten Commandments through other cartoon animals. 
The narrator of this story has a soothing voice, talks smoothly and slowly. With this iPad app you can turn the narrator on or off, so you or your child can read this e-book.  You can also control to turn the pages or have the "story" turn the pages when it's time.  In addition, there are interactive opportunities for your child to help the animals with tasks, for example to find the goat's glasses and put then on the goat. This app is available on iTunes for only $2.99.
Here are a few screen shots.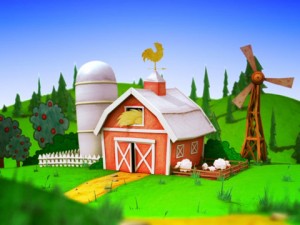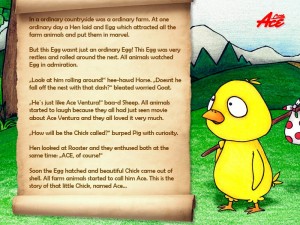 My Review –
This is a MUST HAVE e-book in my house.  My daughter and I loved it.  I let the narrator read to her (he does the animals voices much better than I).  The app says it good for children 4 and over, however my daughter is 3 and LOVED it.  What I like is it's a book that will grow with your children.  Once they are at reading age, they can read to you.  The learning experience is also wonderful in a fun way.  My daughter loved the cartoon chick.  The graphics are not fancy or overwhelming.  Just very simple with a lot of impact on the story.  My recommendation is to download it now.  You won't regret this one!
Here's the download site – http://itunes.apple.com/us/app/little-ace-ten-commandments/id481298715?mt=8
Here's Liitle Ace's Website – http://www.acethechick.com/
And he's on Facebook!  Go ahead and "like" him!  It's hard not to!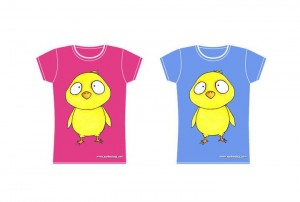 Like this t-shirt?  You can win it!!!
Faith and Family Reviews received the following product in exchange for writing a review. While we consider it a privilege to receive free products to review, our reviews are our honest opinion and thoughts of the product.
Share and Enjoy