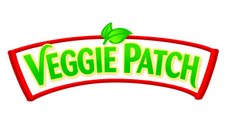 Faith and Family Reviews received the following product in exchange for writing a review. While we consider it a privilege to receive free products to review, our reviews are our honest opinion and thoughts of the product.
Company Information
"VEGGIE PATCH, the brand name for FoodTech International's products, is making a big impact in the rapidly growing soy foods industry. In fact, since it was founded in 1995, Veggie Patch has become a $15 million business and is the fastest growing company in the $300 million meat alternatives retail category.
Featured prominently in produce aisles at leading supermarkets throughout the country, Veggie Patch is well positioned to appeal to this consumer segment: American families wishing to make more healthful food choices. Veggie Patch's recipe for success is a simple one. We offer America's favorite foods in familiar and attractive new packaging, with fresh ingredients and delicious taste, making meatless foods "user-friendly."
An added bonus of the Veggie Patch line is its appeal to children. Kids don't find vegetables to be intimidating when they look and taste like chicken nuggets! This means parents can feel relieved to know their children are getting the nutrition they need, without the extra fat, calories, chemicals and other modern-day concerns posed by meat— it's "meat" you can feel good about!"
---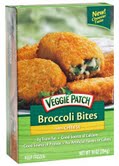 Product Veggie Patch Offers
Spinach Nuggets, Chick'n Nuggets, Meatless Buffalo Wings, Chick'n Cutlets,, Broccoli Bites, Spinach Bites with Cheese
In addition, they have Simply The Best Veggie Dogs.  And 3 varieties of Meatless Sausage, including Jalapeno Cheddar, Spiced Apple, and Sun Dried Tomato with Artichoke.
My Review
First off, I'd like to thank the Veggie Patch team for all their help. For the past few weeks, I had a hard time trying to find Veggie Patch items.  Of course, it was my fault.  I was looking in frozen food and the Veggie Patch products are located by the tofu's and veggies.
When I visited the Veggie Patch website (http://www.facebook.com/eatveggiepatch.com) today, I noticed my grocery store only seemed carry about 4 of the 19 products.  I will be suggesting they add more Veggie Patch products.
My family and I received the Falafel Chickpea Balls & Spinach Bites with Cheese.  One word.  YUMMY!  I wish my grocery store offered more of the varieties that Veggie Patch offers.
The Spinach Bites with Cheese are wonderful!  Our next gathering we are getting them again!  Even with the breading they are not "heavy" on the belly.
My husband LOVES chickpeas and the Falafel Chickpea Balls did not disappoint.  There is a recipe on the inside of the packaging that is not to be missed, Falafel Pockets.  Try them for yourself.
Veggie Patch has a few more new fans!  I'll be speaking with my local grocery store to ask them for more varieties!
Share and Enjoy