What's one spot in your home you just dread cleaning?  Mine is the toilet.  Ugh! Cleaning the toilet is just the worst!  Then once you clean it , it's tough to keep it smelling and looking fresh.
Well, let me introduce you to Kaboom Scrub Free Continuous Clean with Oxi Clean.  Yes!  I said scrub free and continuous clean.  Excited yet?  You should be.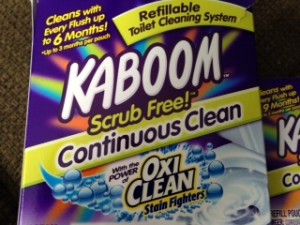 The Kaboom refillable toilet cleaning system is super easy to install as well as the refillable tablets.  Each pouch lasts up to 3 months and has stain fighting power to kepp your toilet clean with each flush.  The box mentions it is safe for septic systems and won't harm toilet parts.
Check out how easy the installation is!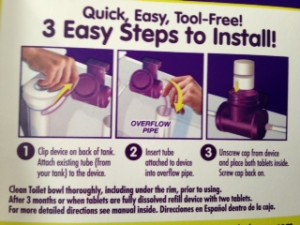 I've been using the Kaboom system now for a few weeks and have noticed a great improvement.  My bathroom smells clean with each flush.  I've done less scrubbing too!  I really like this cleaner.
Check out the Kaboom website, they have coupons too!
#KaboomClean
Share and Enjoy