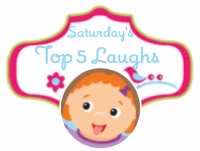 Hey, a second week in a row, I'm on a roll for Saturday Top Five Laughs posts. Let's join The Mommyhood Chronicles for Saturday Top Five Laughs – week #41 (for us)!
5. A son, "I think I have high blood pressure because of the dishes." He happens to be on dish duty this month.

4. Hubby through a paper this week and it landed in the bushes. Being a sly wife-y, I took a photo! lol!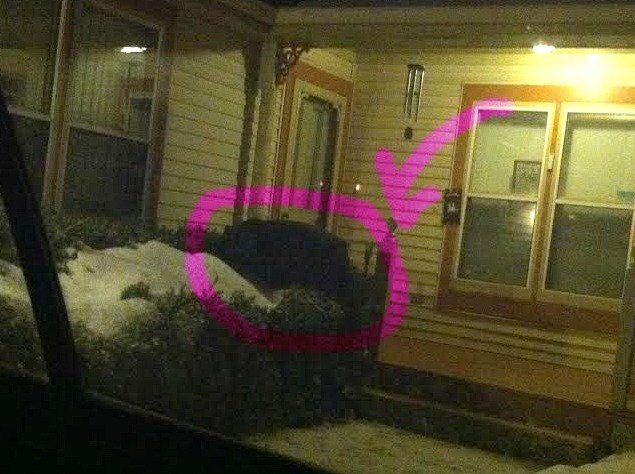 3. Our oldest daughter told our youngest that he is the chosen one so now when you ask him, "What are you?" He says, "The chosen one." He even told our daughter when she wouldn't give him some candy that he was "The chosen one!"
2. Jr. was eating pizza and this is what he did with the cheese…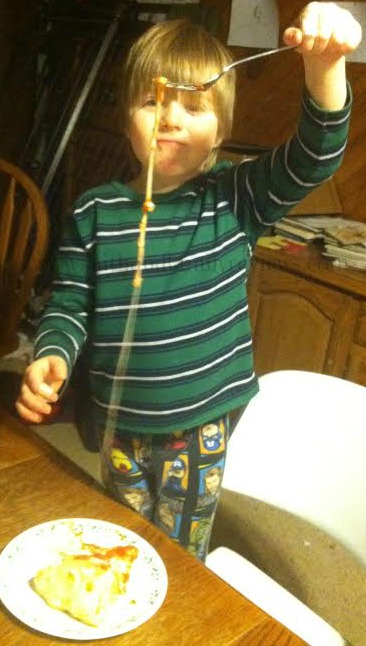 1. Oldest son accidentally upset youngest son and when he went to comfort him, youngest son bit him in the shoulder. Ouch and ugh!

Share and Enjoy