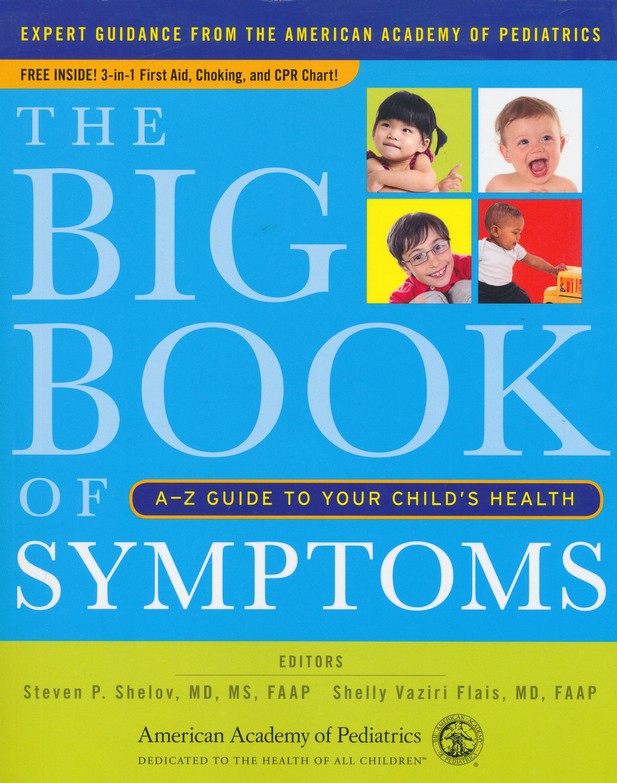 The Big Book of Symptoms: A-Z Guide to Your Child's Health

Reviewed by B, my 15 year old daughter.
I thought The Big Book of Symptoms: A-Z Guide to Your Child's Health

was very informative. I liked the fact that it had both natural and traditional preventives and treatments. I wish it hadn't had so much of the "take your child to the pediatrician if he/she has such and such a symptom." I completely understand taking them to the doctor for what you think could become/be life threatening i.e. Leukemia, A Brain tumor, TSS and others like these, but I would have liked to have known what to do in the meantime to ease my child's symptom(s).
I like that it was written by a mom and a pediatrician.
I found this book to be really informative and easy to read. The illustrations were handy and easy to understand (especially to a non-picture reader like me :)) I loved the 3-in-1 First Aid, Choking, and CPR chart you can take out and hang up, I thought that was a nice touch.
About the Authors
Edited by two esteemed members of AAP, Steven P. Shelov, MD, FAAP, and Shelly V. Flais, MD, FAAP, The Big Book of Symptoms is an A-Z directory and ultimate guide to over 100 of the most common childhood symptoms from infancy to adolescence. From bee bites and colic to fever, sleep and skin problems, the new guide is designed to help parents evaluate their child's symptoms and distinguish minor every day concerns from more serious conditions. It also includes an illustrated first aid manual, cardiopulmonary resuscitation (CPR) chart, and age-specific safety and injury prevention tips.
Share and Enjoy