Mickey Mouse Squish App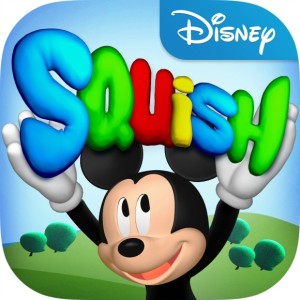 This fantastic new Disney app is perfect for the child that loves to play with dough! Now they can squish and create on the go!  Squish: Mickey Mouse Club House is the perfect app for you! It is available for an iPad or iPhone.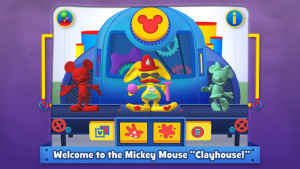 Mickey Mouse will greet you and walk your child through clay play and making options. Your child will have an option to pick a "clay" Mickey, Minnie, a ball, or square. There are also 8 color options to choose from. Once at the clay play station you can add different shapes to your squish mold, there are 5 different categories to choose from and each has approximately 8 clay shapes to choose from.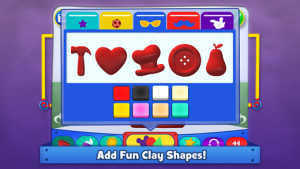 There is a texture tool as well as a scoop tool, this is an app that will let your child's imagination soar! There is also an eraser button that looks like a magic wand. Your child can take a picture of their creations.
Once they are finished they can "melt" or "blow up" their creation and start a new one!
This is a great app for car rides and keeps them busy. It is recommended for child 4 and over. My daughter is 5 and just loves this app in the car.
Share and Enjoy