"The Milo's Kitchen® dog treats, gift cards, and information have been provided by Milo's Kitchen®."

You all have met Padfoot, our Newfie/Golden Retriever mix. Padfoot had the opportunity to try Milo's Kitchen® Homestyle treats. These yummy treats came at a good time because Padfoot decided to get lose a couple of times and I decided that because he came right to the door of the house I'd give him treats to encourage him to keep coming to the door of the house if he ever gets lose or out of his dog run. If you could see the traffic we get on our rural road you'd know why I was encouraging this behavior.
About Milo's Kitchen® Treats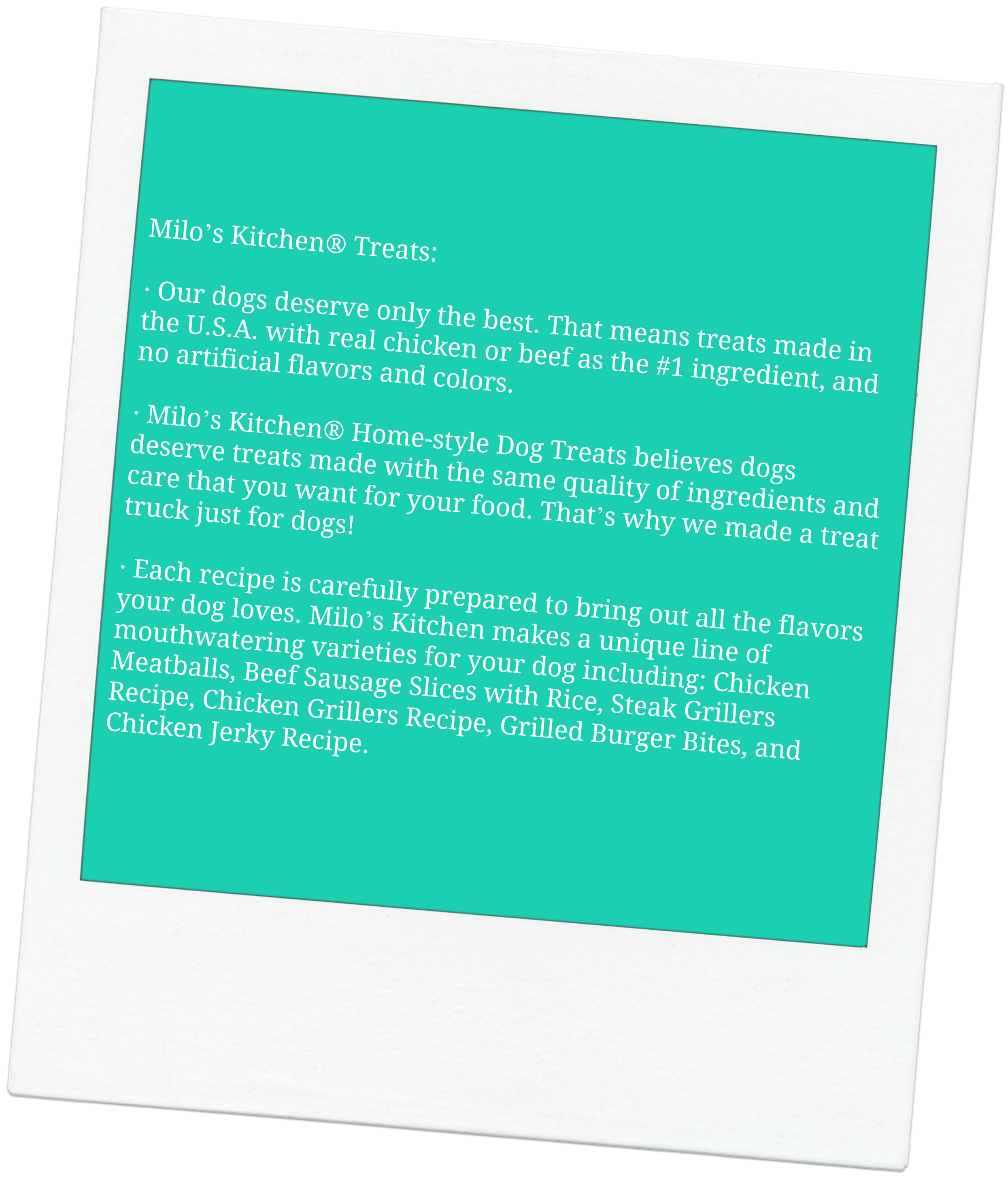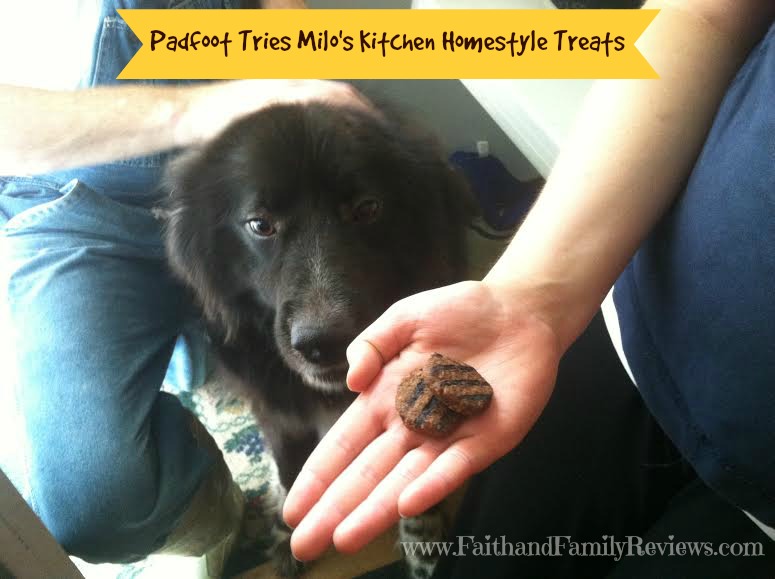 In the above photo Padfoot is trying Milo's Grilled Burger Bites. They look exactly like they do on the package, just see the image below. My girls all exclaimed how good these treats smelled, especially the burger bites, good enough to eat they said. And I must say they did smell pretty good for dog treats!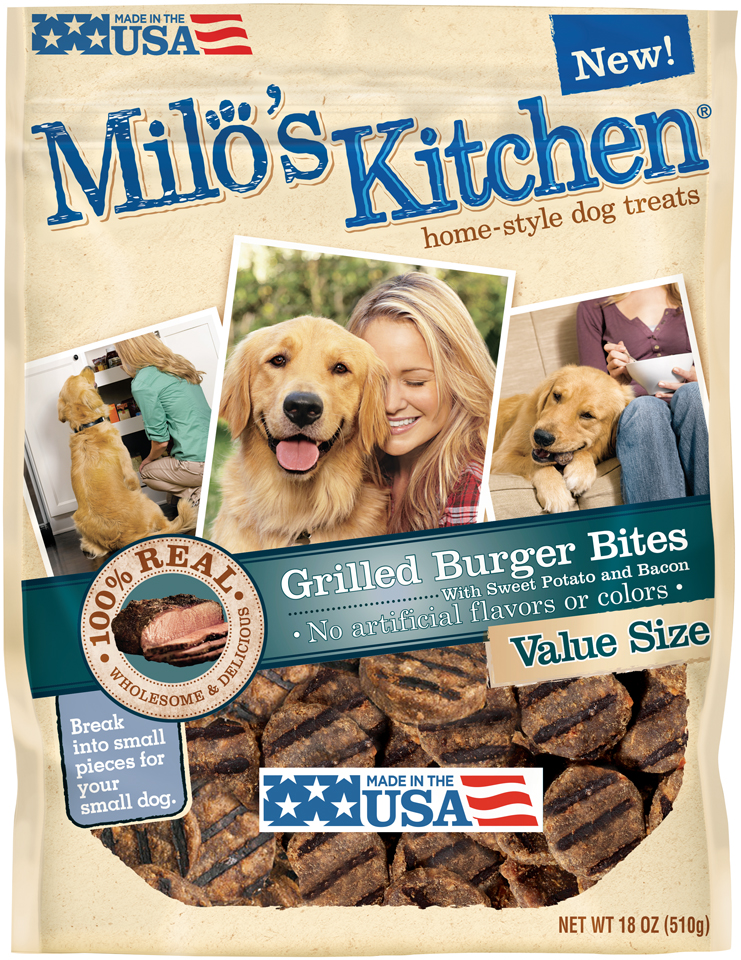 We had Padfoot try Milo's Chicken Grillers and tried to capture it on video…do you know how hard it is to contain a dog when he really wants a treat? He did well but after a couple of takes.
Lastly, Padfoot tried Milo's Steak Grillers, which ironically resemble their packaging too. Sorry for the blurry photo! Padfoot displayed his eagerness pretty well in this photo!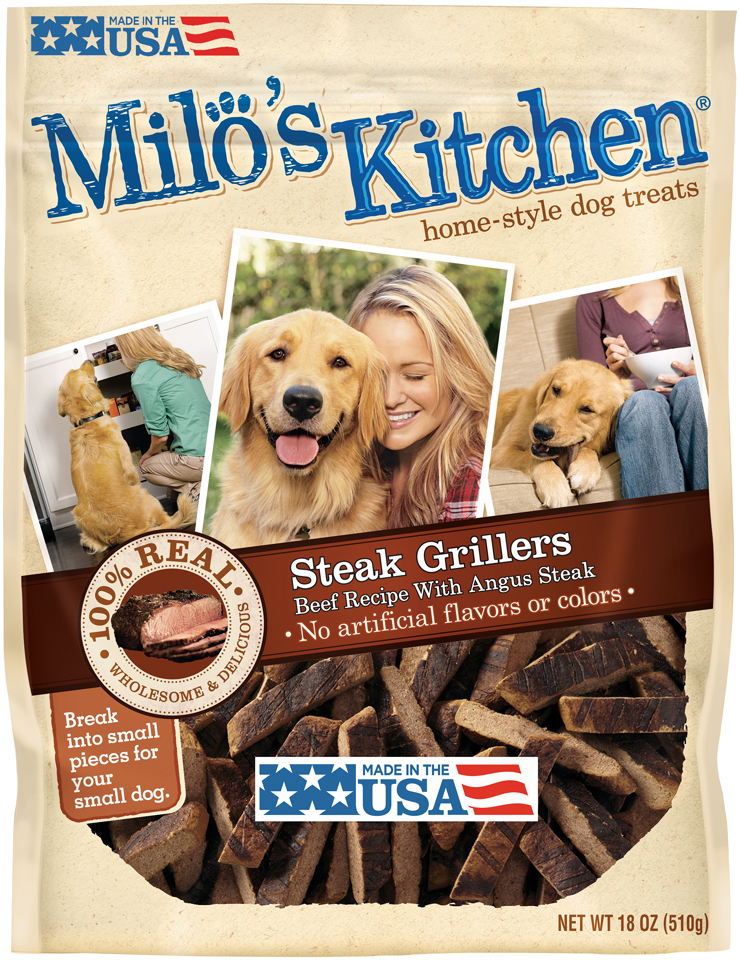 Padfoot loved all three flavors and of course wanted more after he was done.
Milo's Kitchen® Treat Truck Visits Chicago
When: July 19th
Where: Chicago, IL, Windy City Pet Expo, 1033 North Villa Ave.
What: Milo's Kitchen Treat Truck
· The Milo's Kitchen Treat Truck will be coming to your area so plan what better place to have a special date with your dog!

*Dog parks are subject to change due to weather and foot traffic
· It wouldn't be a food truck without home-style dog treats! Your dog is invited to try free samples of Milo's Kitchen® treats so you can figure out which varieties will have your four-legged friend begging for more.
· There's no such thing as too many pictures of dogs. Receive family portrait photos straight from the Milo's Kitchen photo booth or take your own selfies. Don't forget to show off your dog's look on Facebook, or via Twitter and Instagram using the hashtag #MKTreatTruck
Milo's Kitchen® Giveaway
Milo's Kitchen® is generously providing and ship an additional gift pack one of you! The gift pack will include three varieties of Milo's Kitchen® dog treats, and a $25 VISA gift card so that you can stay stocked up on some tasty favorites! Giveaway ends Wednesday, July 23rd. Enter below.

Share and Enjoy