"I received this product for free from Smiley360 in exchange for my honest review. You can join Smiley360 here!"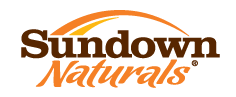 Don't forget to take your vitamins!
Sundown Naturals have made your vitamins easier to take by introducing Gummies for Adults.  These gummies are gluten free!  The Vitamin C gummies I was sent are a vegetarian formula also.  There are no artificial flavors in these dietary supplements.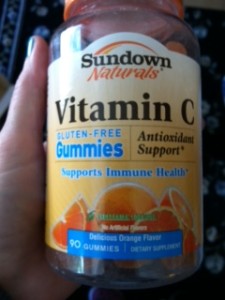 Sundown Naturals Gummies are shaped like tiny orange slices!   They are chewy similar to a gummy bear.  They taste good too!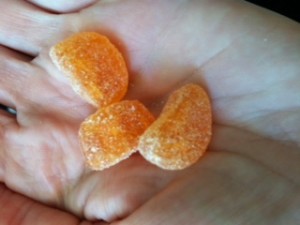 Sundown Naturals has 10 different vitamin gummies to choose from including Vitamin C, B12, Fiber, Fish Oil, Calcium, and Multivitamin just to name a few.   If you click here you can print off at coupon for $2.00 off your next purchase.
Not sure which Sundown Natural vitamin would be good for you.  Click here to take a quiz and find out!  Don't forget to like Sundown Naturals on Facebook also!
#SundownNaturalsGummies
Please consult your physician before taking any supplements and keep out of the reach of children.
Share and Enjoy