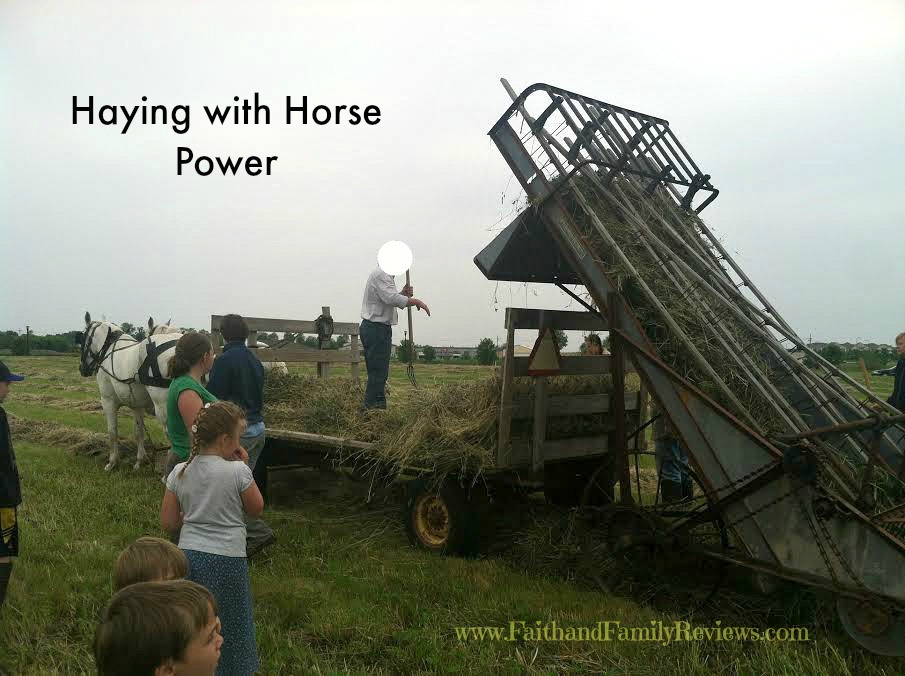 I am barely getting much blogging done lately. It's been busy here on the farm, plus we are homeschooling through the summer and I've just been enjoying life too much to sit very long in front of the computer!

Haying with Horses
Yesterday we went to a fellow farmer's to learn how he farms with draft horses. It was very interesting. He owns two Percheron horses, along with two Morgans which is is also training to work like his Percherons.
We actually got to see Farmer L hay. He had already cut the field so we got to see him use his hay loader (which he purchased for just $90, if I remember correctly) and a hay wagon he built himself.
The reason Farmer L farms with horses is because of his dislike for the use of petroleum. He is self-taught and very good at what he does. He teaches driving lessons (learning to drive a team of horses) to another farmer friend of ours and she is enjoying the lessons a lot.
As crazy as it sounds, I'd love to farm with horses. It would give me an excuse to own horses because it would give them a purpose on the farm. Not sure I could convince hubby though as he is very much a tractor man.
What do you think of farming with horses in this day and age?

Share and Enjoy