Keeping my iPad mini safe, protected, and easy to travel with is super important to me.  My son loves reading books on it and watching movies so it needs to be protected from little hands as well.  When I look for cases I look for three main things, functionality, quality, and style.  I was very impressed with the Robust & Functional iPad mini Executive Case in Pink PU Leather from The Snugg.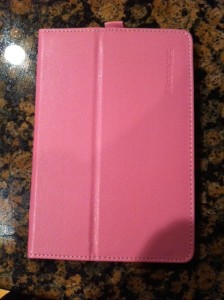 First of all I loved the color of the case. It matches my personality perfectly, I just love pink!  When I opened the package I liked how soft and smooth the leather was.  To put the iPad mini in I simply opened the side, slid in the iPad, and clasped the velcro strap to keep it secure.  It fit nice and snug in the case, I don't have a doubt in my mind that it would fall out or even shift a little bit.  It has a spot for a stylus, which is very handy.  The case also has a side pocket and a spot for four credit cards, IDs, or business cards.  It can hold everything you need, so it's great for travel.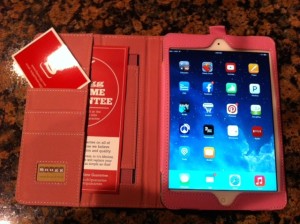 I loved how easy it was to fold back the case to create a stand to watch movies or read books. It was so easy my four year old was able to do it on his own.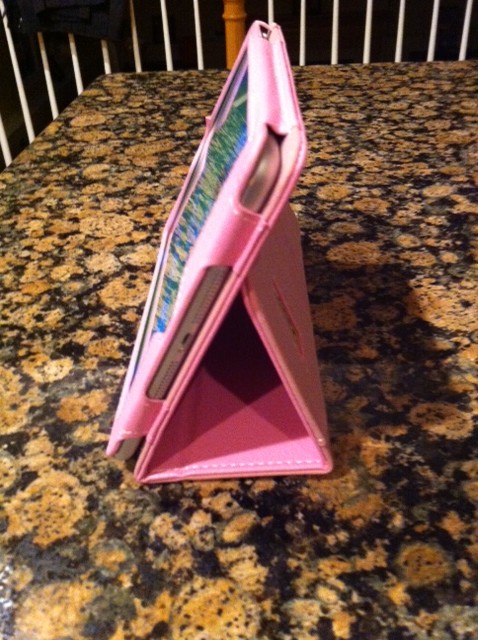 The Snugg case did not interfere with any of the buttons, camera, or charging ports of the iPad.  With each Snugg product comes a lifetime guarantee.  Simply register your case through their easy to use website and they guarantee a brand new replacement case if you are not at fault for the problem.
The Snugg offers a wide variety of cases for tablets, smartphones, laptops, eReaders, audio, and cameras.  They have many different styles & colors, and offer free standard shipping. If you are looking for a stylish, high quality, great functioning case for any of your technology devices, look no farther than The Snugg. You won't be disappointed!
Share and Enjoy