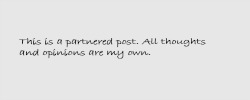 We love our dog. Once he hit two it was like a switch went on in his brain and all the training the children put into him all seemed to pay off. He's a good pooch. As you all know we feed him as we feed ourselves, basically. We buy him dog treats on special occasions. That's why I wanted to try VetIQ Minties Dental Treats for Dogs.
Last summer when the vet was here to give Padfoot his rabies shot, he commented on how white Padfoot's teeth are. The fact that the vet opened and showed his assistant and made that comment told me that he was surprised. So it's not that we were concerned about Padfoot's teeth or even his breath, it was more like I was curious as I usually am when a new product comes across my path.
Minties dental soft chews and bones are actually made with pretty healthy ingredients, which I like. I also like the fact that the products and ingredients are made right here in the good old U.S.A.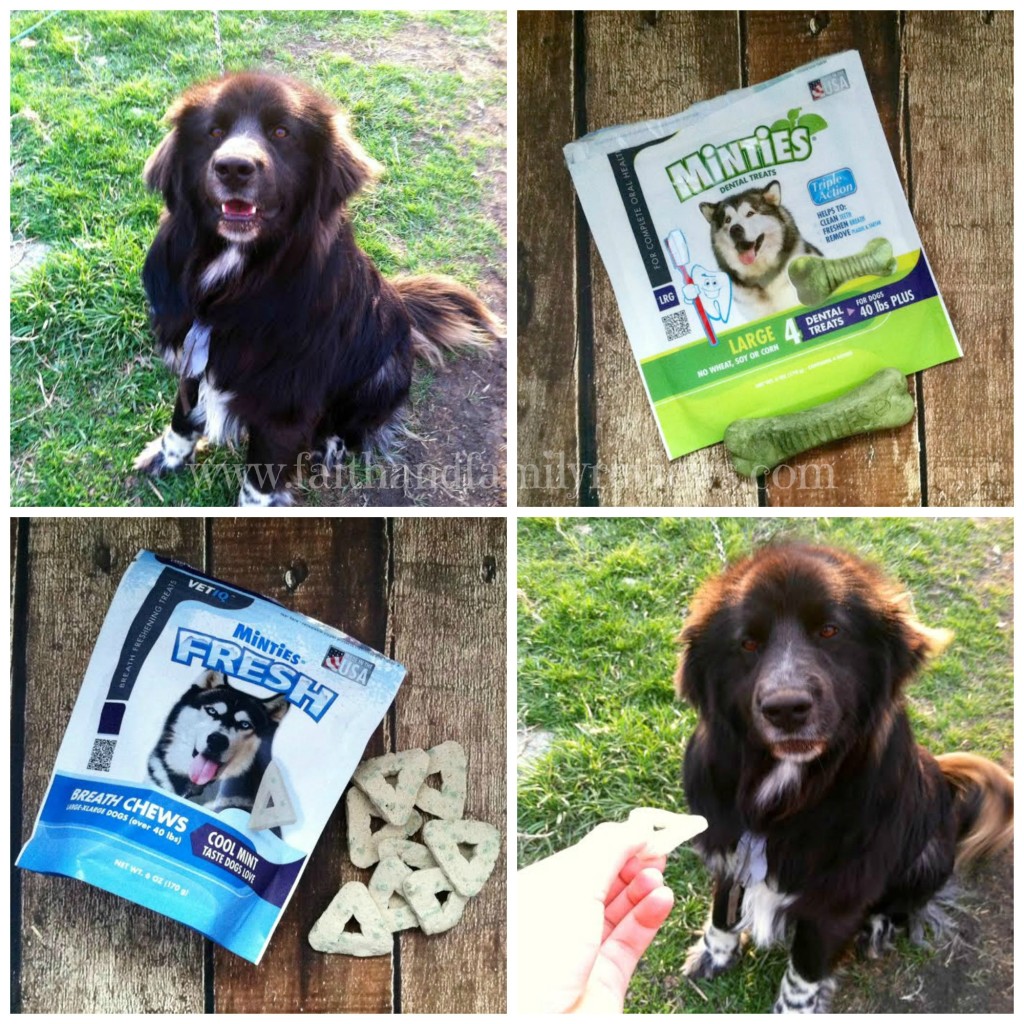 Minties Bones
Padfoot loved Minties Bones and our younger sons loved feeding them to him! The only thing I didn't like about these was the fact only four came in a package!

"Ingredients of Minties:
Rice Flour, Vegetable Glycerin, Water, Natural Chicken Flavor, Calcium Carbonate, Lecithin, Garlic, Tricalcium Phosphate, Brewers Dried Yeast, Chlorophyll (Sodium Copper Chlorophyllin), Parsley, Fennel, Dill, Peppermint, Cholecalciferol (Source of Vitamin D3), Mixed Tocopherols (Natural Source of Vitamin E)"
Minties Breath Fresh Soft Chews
There were more Minties Breath Fresh soft chews in the bag but they are smaller portions. Again Padfoot loved them and sat pretty for his treat. One thing I didn't get a chance to do was smell Padfoot's breath after he ate these products. It's neither here nor there because he doesn't have regular bad breath. Both products do smell good on their own. Update: My daughter just said Padfoot's breath smells good after he has his Minties.



VetIQ has several different dental products for dogs, plus other lines of products. Each one comes in various sized bags, amounts and according to the size of your dog. You can check out other VetIQ products here: http://www.vetiq.com/products/

Share and Enjoy