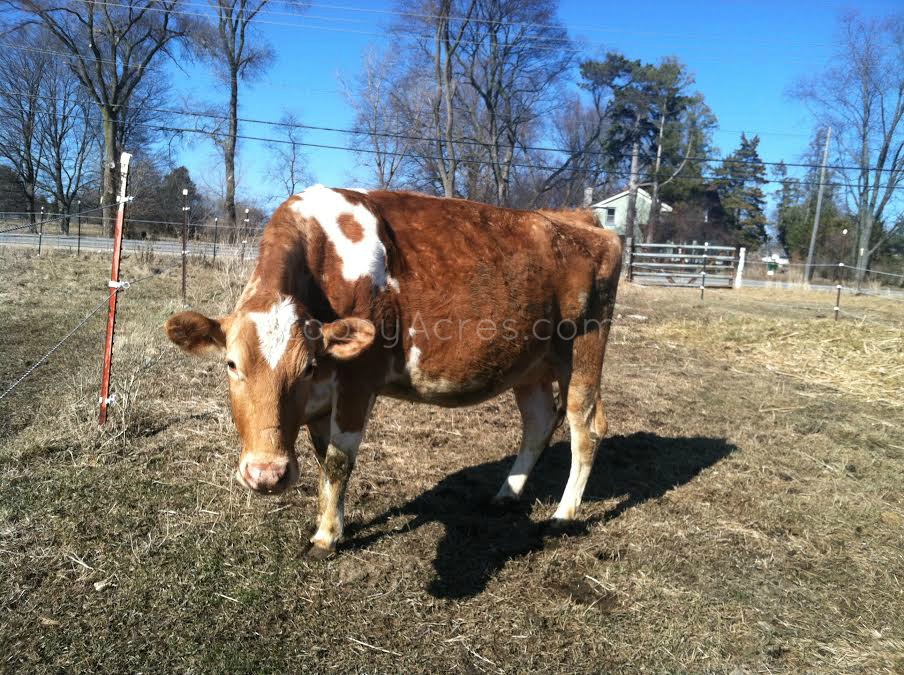 Yes, we've been having a bit of cow trouble. Some might thing our cow "honeymoon" is over but that's not really the case. Though we have the following cow trouble, we still adore Miss Moo (a.k.a. Eclipse).
Cow Trouble
Head stuck in a gate/stall. Very serious but by the time the vet got here she was perfectly fine. Figures, right?
Mites or else she's rubbing the hair off her neck when she puts her head through her gate.
Getting out of her stall.
Getting into cat food….eeeewww! Not exactly what I want to eat via her milk. :0
Getting out of her pasture through the little bungie gate. It's electrified but she was getting out. We think it was being ground out somehow. She's been good this week but we will be shoring up that gate to prevent her from getting out anymore.
She lost another calf two weeks ago.

Yet we love her.

Share and Enjoy