Keeping my kids clean is always one of my top priorities as a mom.  Making sure my son washes his hands after using the bathroom, before eating, and after playing outside is important to me. Sometimes we are not always at home and finding a bathroom to wash up is not always easy.  In the summertime we like to go to the playground and have picnics. I try to always bring hand sanitizer along so we can be clean before we eat. Have you ever looked at the label of hand sanitizer, and noticed how much alcohol is in them? Most alcohol-based hand sanitizers contain at least 62% alcohol; that's insane!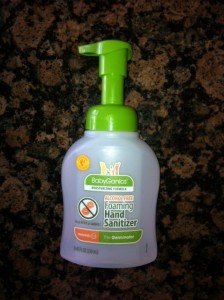 BabyGanics is different.  Their alcohol free, hypoallergenic formula kills 99.9% of germs.  The problem for me, with most hand sanitizers, is that they dry my hands out so much that I need to apply lotion immediately after.  I most definitely did not need to do this with BabyGanics Foaming Hand Sanitizer.  They have a unique moisturizing formula.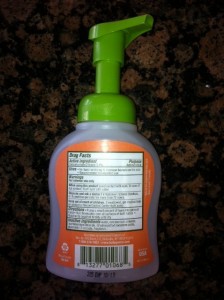 The pump style bottle is very convenient and simple to use. My 4 year old can easily pump a small amount of foam onto his hand and rub until it's all gone. He loves that it's a foam.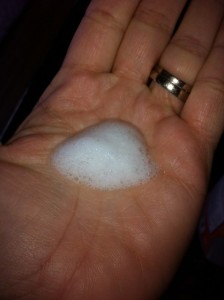 Making a somewhat boring task such as cleaning hands, fun for kids makes a world of difference as a mom.  The BabyGanics Foaming Hand Sanitizer is available in Fragrance Free and Tangerine. I tried the Tangerine, and it was such a light scent I barely noticed it. The smell was fresh, but not overbearing.
BabyGanics offers an array of products from Personal Care items to Household Cleaners.  Their mission is to create products to create a safe, healthy, and happy environment for babies and parents. Their products are available in store and online at numerous places. To learn more about BabyGanics and all they have to offer, visit their website at:
Share and Enjoy