I am a member of the Collective Bias® Social Fabric® Community. This shop has been compensated as part of a social shopper amplification for Collective Bias and its advertiser. #MyMarianos #CollectiveBias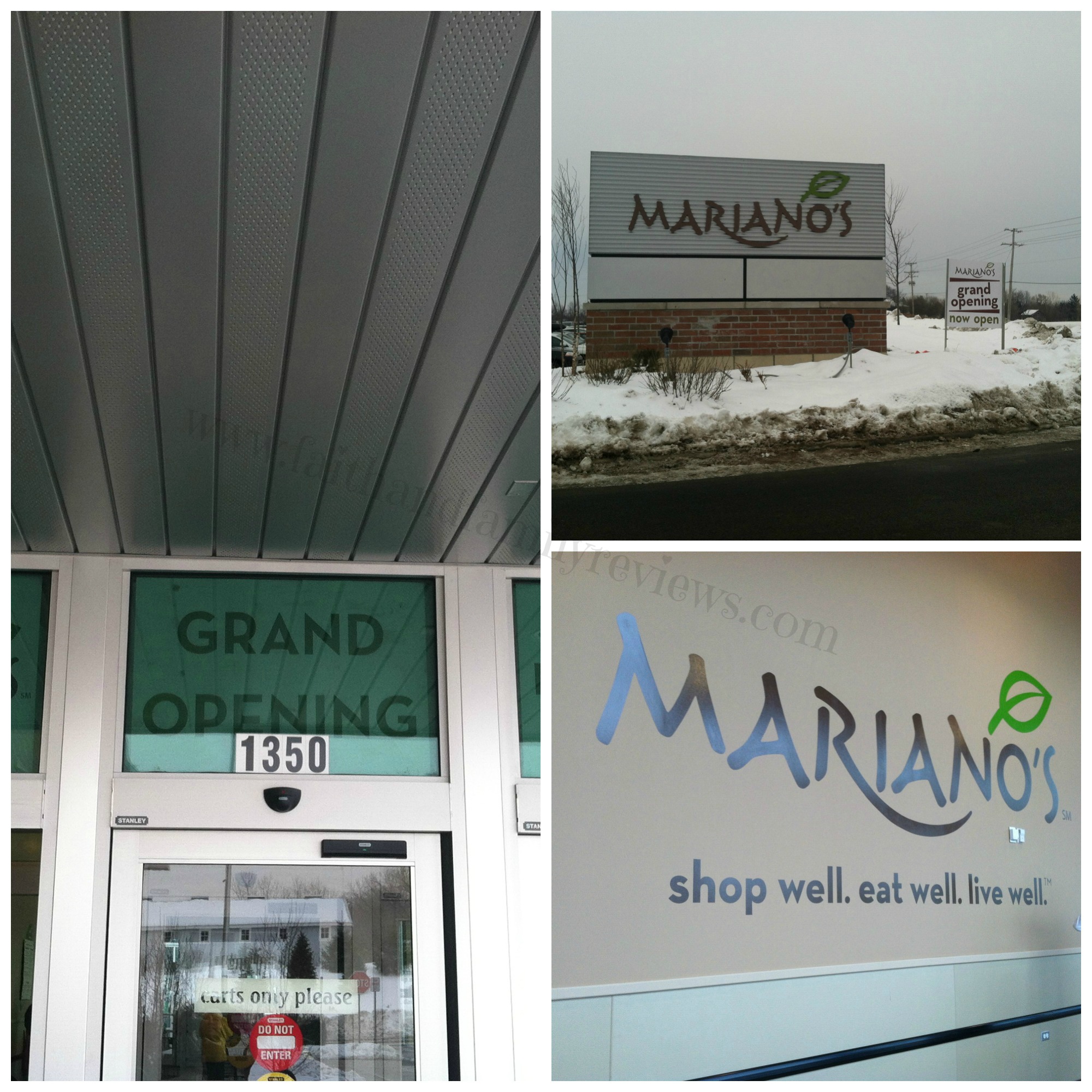 Last week, I had the privilege of attending the grand opening of a new grocery store Chicago Mariano's in Lake Zurich. I am so excited because this puts Mariano's even closer to us! I took two children with me and they said the new store was nice and shiny. Neither of them have ever been to Mariano's.
I have been to three Chicagoland Mariano's and I have to say that besides the selection of organic products offered, the courteous and friendly staff stood out to me the most – at every store. For example, last week when I went to the customer service desk to meet up with the media contact I spoke with a couple of different Mariano's employees. Then after the tour of the store I spent well over an hour shopping before heading to check out. I met up with one of those initial staff members near the check out area. He actually remembered me and asked if I found who I was looking. As busy as it was for a grand opening, I was impressed.
I finally signed up for Mariano's reward card since I plan to be back often and forgot the other two times. Using the sign up kiosk was really easy once an associate got me started.
Lake Zurich Mariano's Highlights
Those of you reading for any length of time know I love shopping at Mariano's. It's always more than a shopping trip, it is an experience. It was no different at the new Lake Zurich store. Below are a few highlights.
The first department I always shop first is the Produce Department. Mariano's has more than 200 organic choices! We had to buy fruit and veggies for upcoming meals and birthdays!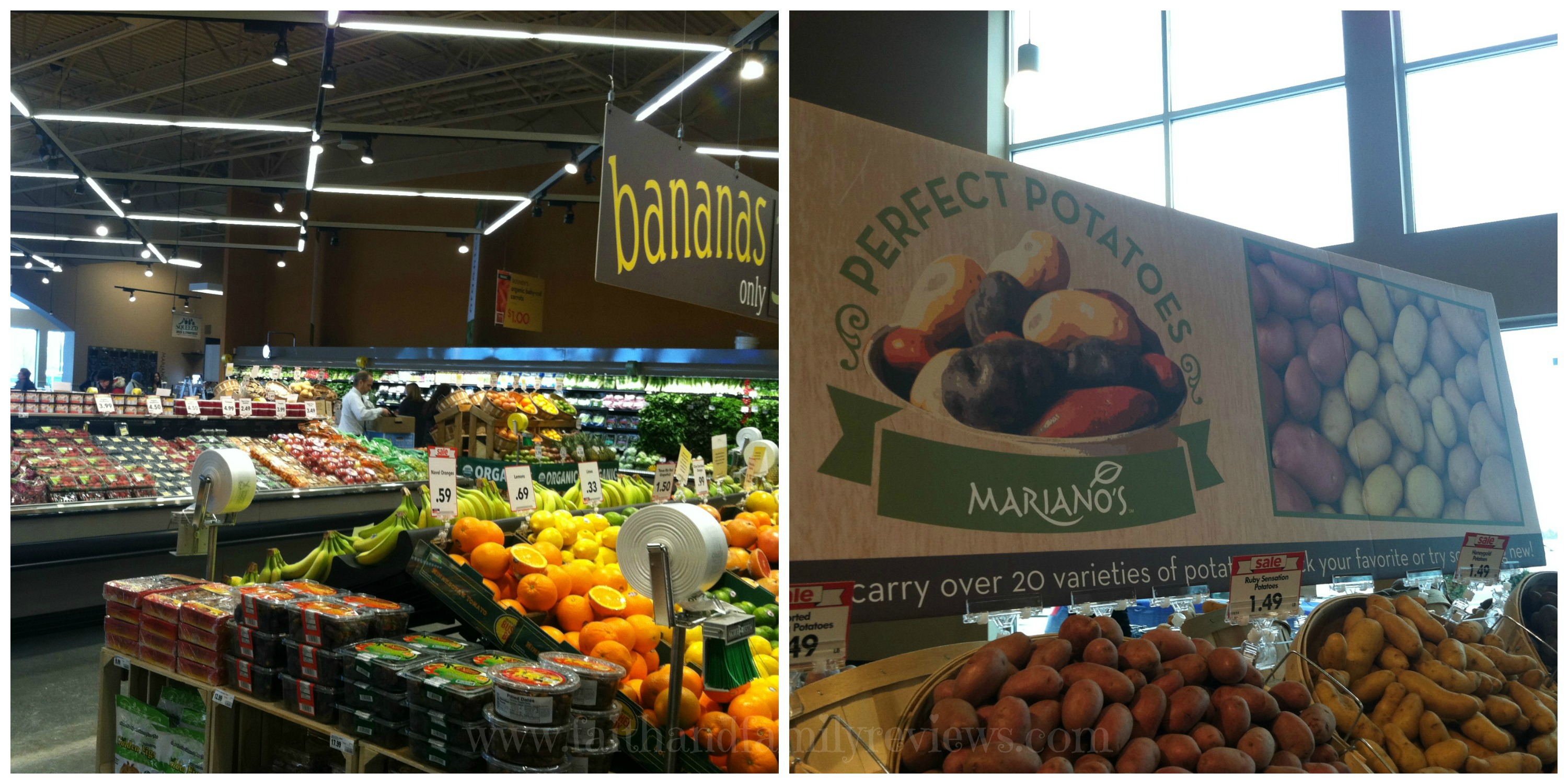 Mariano's in Lake Zurich is the only store to offer a specialty balsamic vinegar and olive oil "tasting bar" with 200 different kinds of each product in its International Aisle.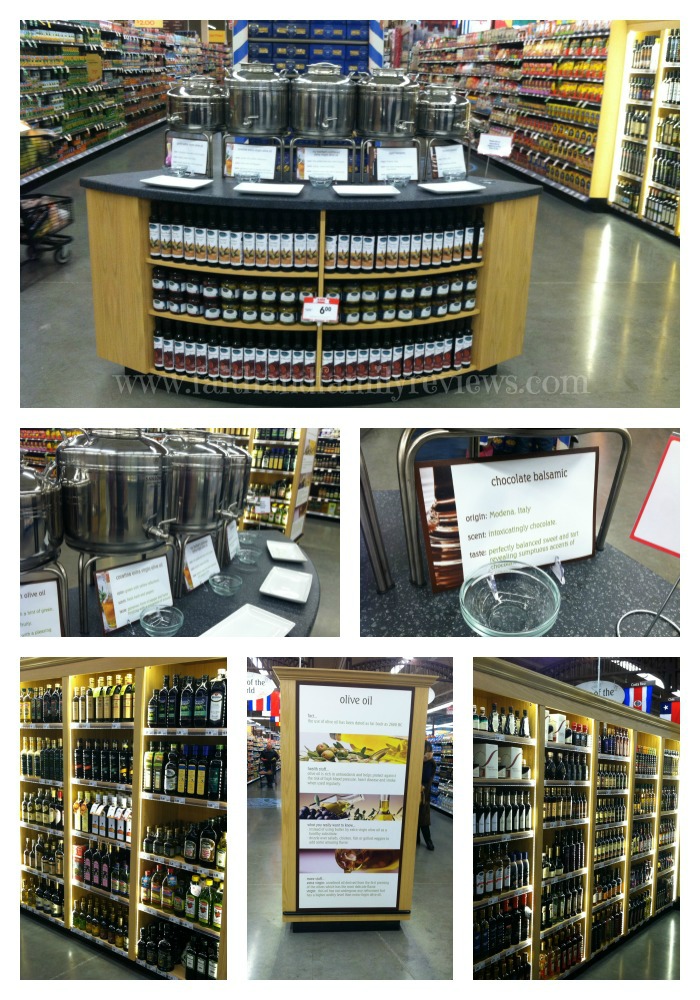 We love the International Aisle. It's filled with lots of interesting products from 15 different countries and it's actually where I found quinoa (keen-wa), an ingredient we need to make Quinoa Hamburger Soup.
Mariano's Specialty Cheese section is a fun place to visit, featuring hundreds of artisanal, imported and domestic cheeses. Not to mention cheese sampling as well. Yummy!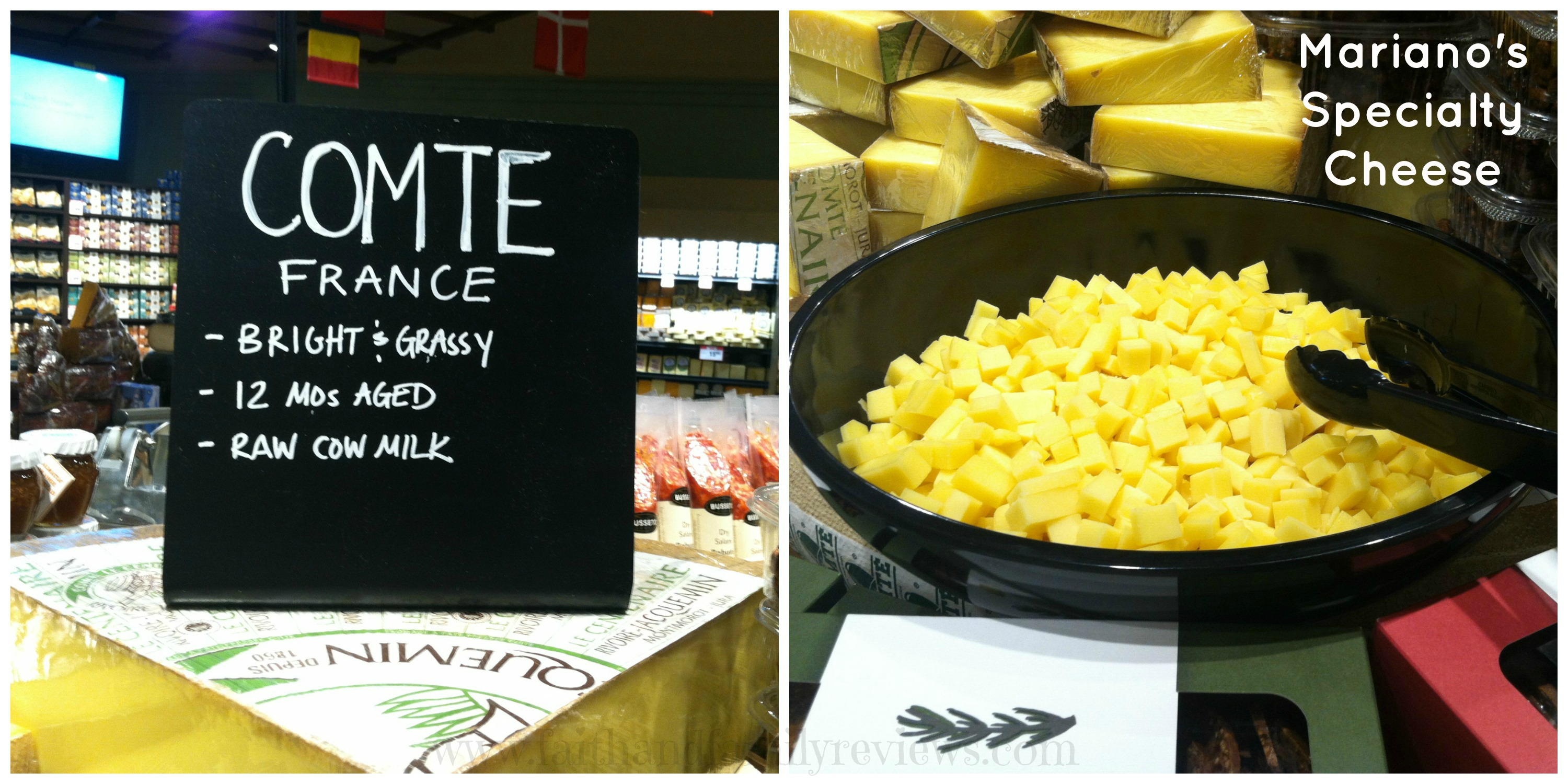 Mariano's health key (TM) is helpful in finding products that are gluten-free, vegan, organic or heart healthy.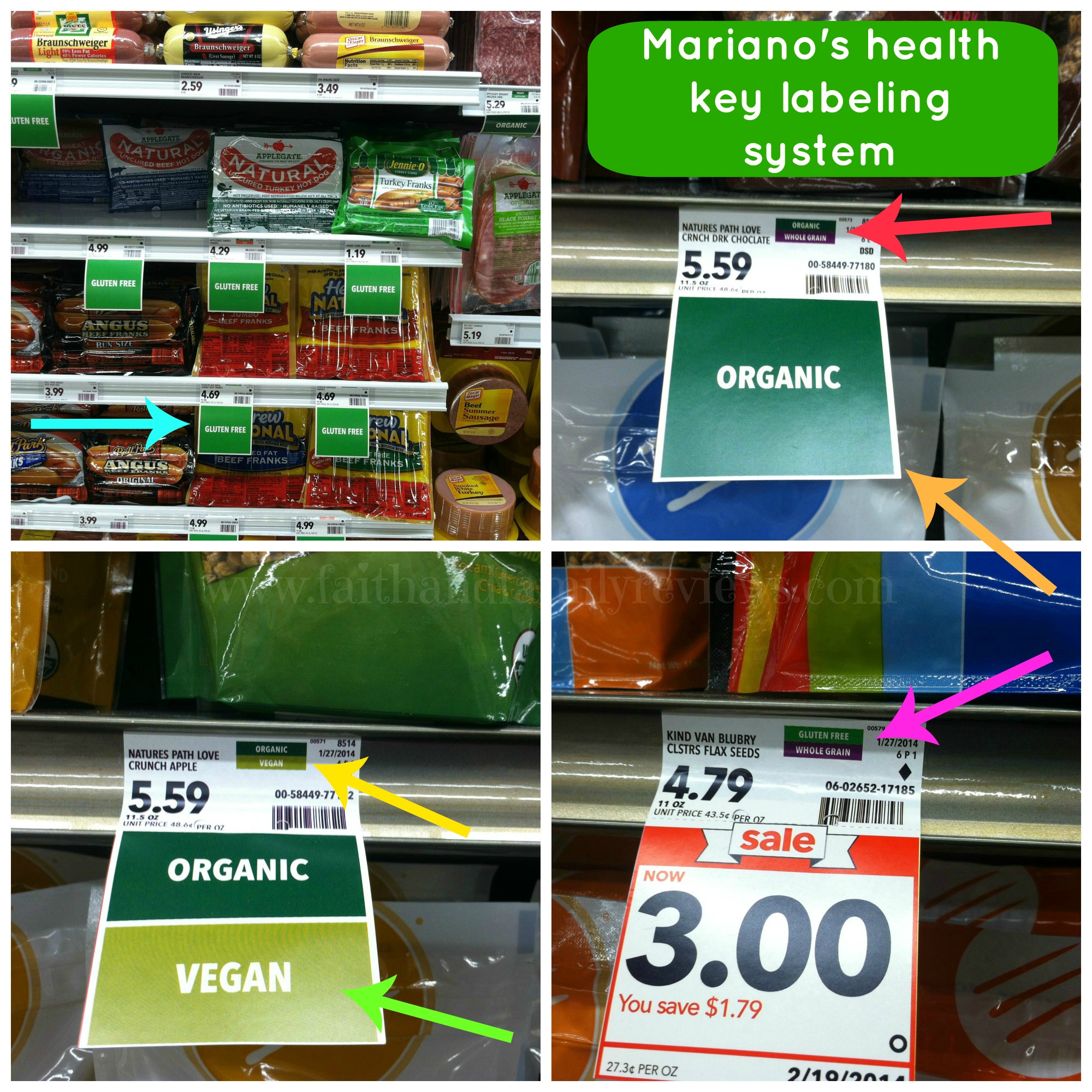 Meat & Seafood Department. Did you know that Mariano's will grill your meat or seafood before you take it home? No charge. All you need to do is ask. I didn't know this. Though I am not fond of seafood, I do like the fact that Mariano's brings much of their Chicago seafood from shore to store within 24 hours.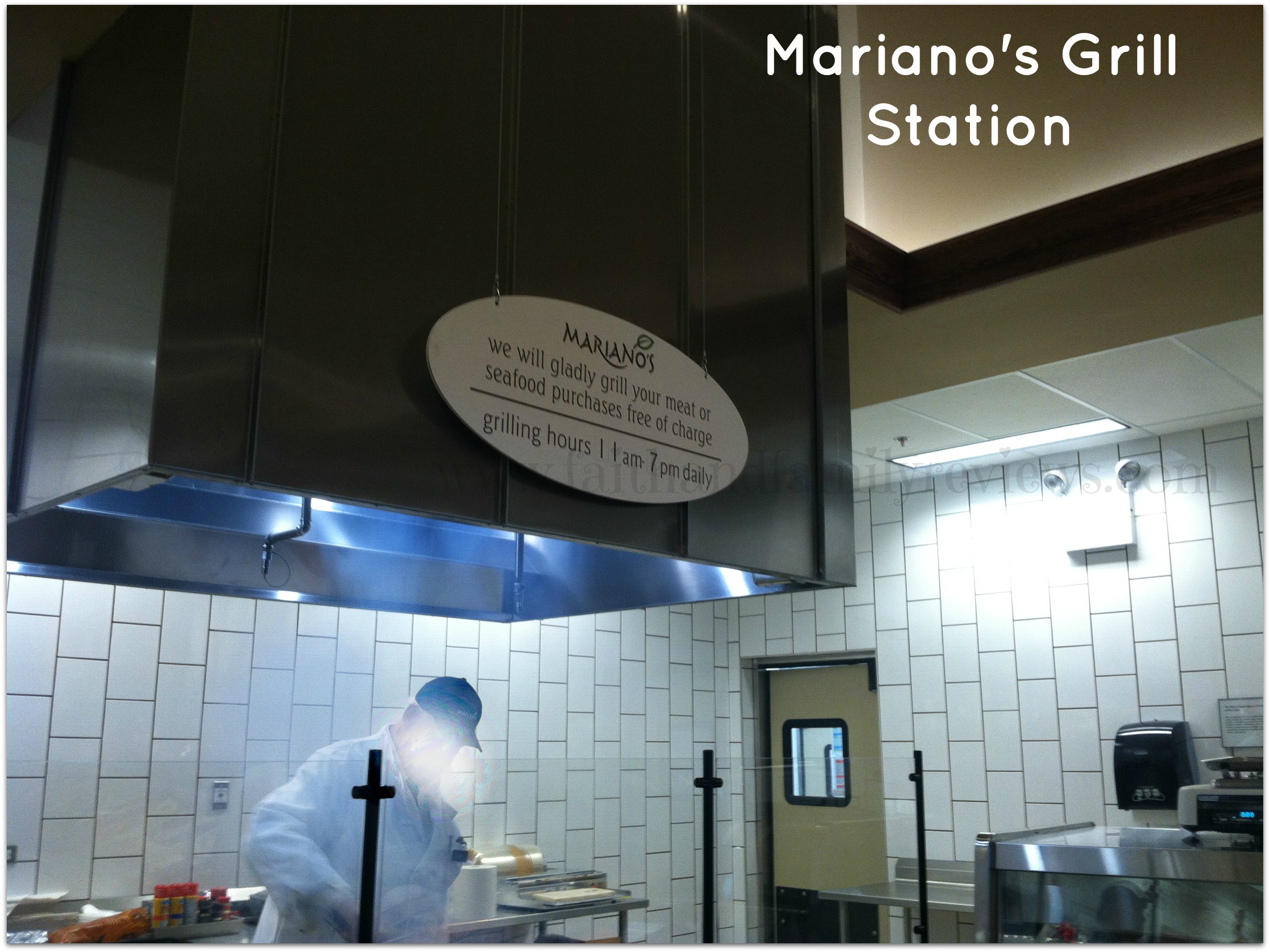 There is a dietitian available for consults and education, which was also new to me.
Squeez'd smoothie bar features made-to-order yummy, nutritional fruit and vegetable smoothies, plus Mariano's signature fresh-squeezed orange and other juices. We got to sample the fresh-squeezed orange juice and it reminded me of my summer in Costa Rica, when our hostess served us fresh-squeezed OJ each morning, just like my grandma use to when I visited her house.
The Bakery Department will make your mouth water with its delectable scents of freshly baked items. We bought sandwich bread and Italian bread.
Coffee lovers will enjoy getting their morning cuppa at Mariano's Vero coffee shop with authentic Italian coffee and gelato. Shhh….but I've never had gelato.
Mariano's sure was busy and we even visited first thing in the morning! I was very happy it had ample parking and lots of carts, including little red children's carts – so cute to see little ones helping their moms shop!
You can learn more about Mariano's by visiting their Facebook page or following them on Twitter.

Share and Enjoy