I am a member of the Collective Bias® Social Fabric® Community. This shop has been compensated as part of a social shopper amplification for Collective Bias and its advertiser. #HealthcareClinic #CollectiveBias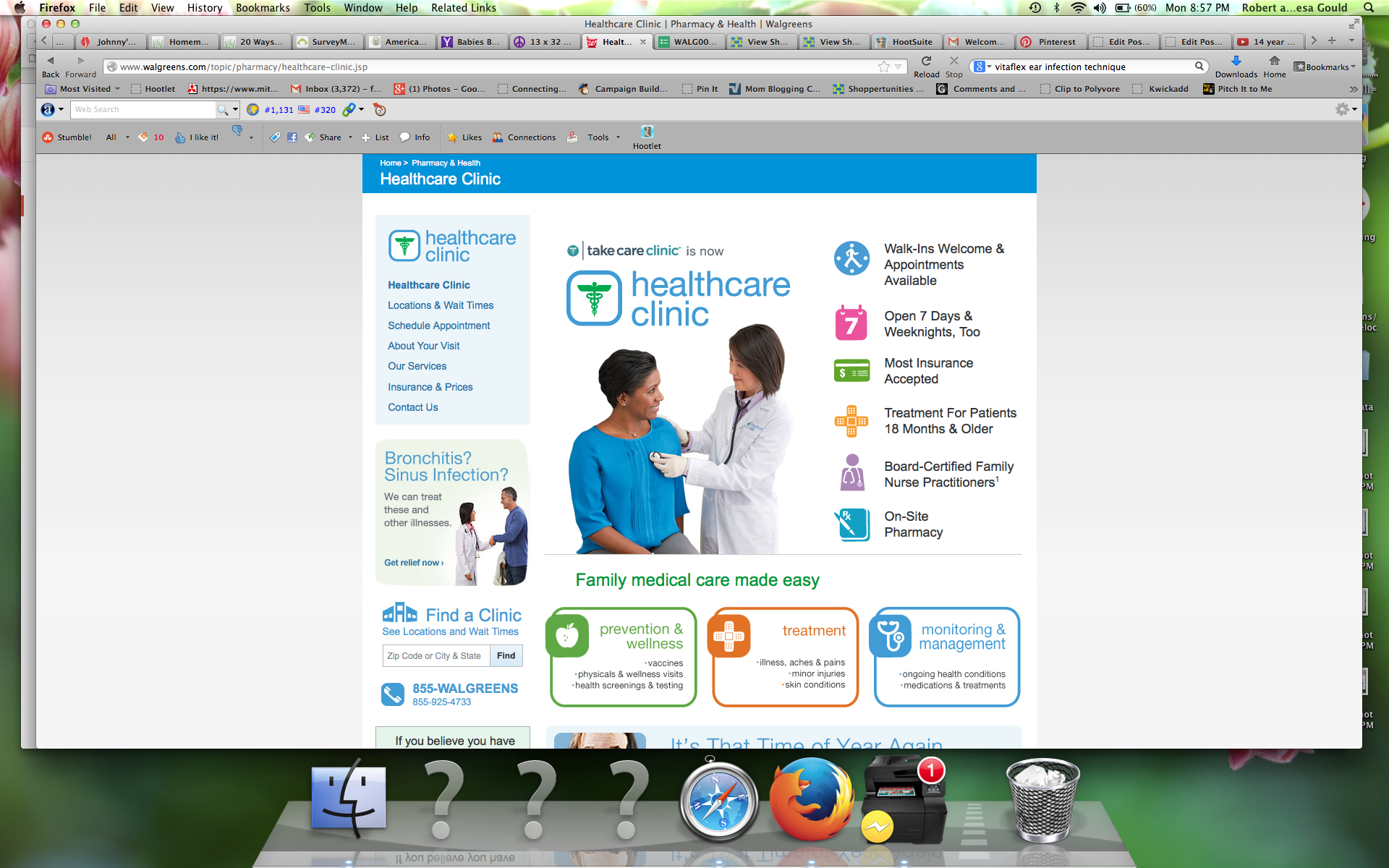 It has always been important to us to do everything we can to keep our family healthy. In the past when our large family has been under the weather it has taken us a l-o-n-g time to get over colds, the flu and even the chicken pox (7 children had it one after the other!). We are very grateful for our current health. It isn't very often we get sick but when we do there are things that help us get healthy again. For example, when my husband gets wax build up in his ears to the point he can no longer hear, he goes to the Healthcare Clinic Chicago to get his ears candled or cleaned out. He has done this a couple of times, dropping by the clinic while out on errands or after work. No appointment necessary. It is very convenient and time saving for a busy parent.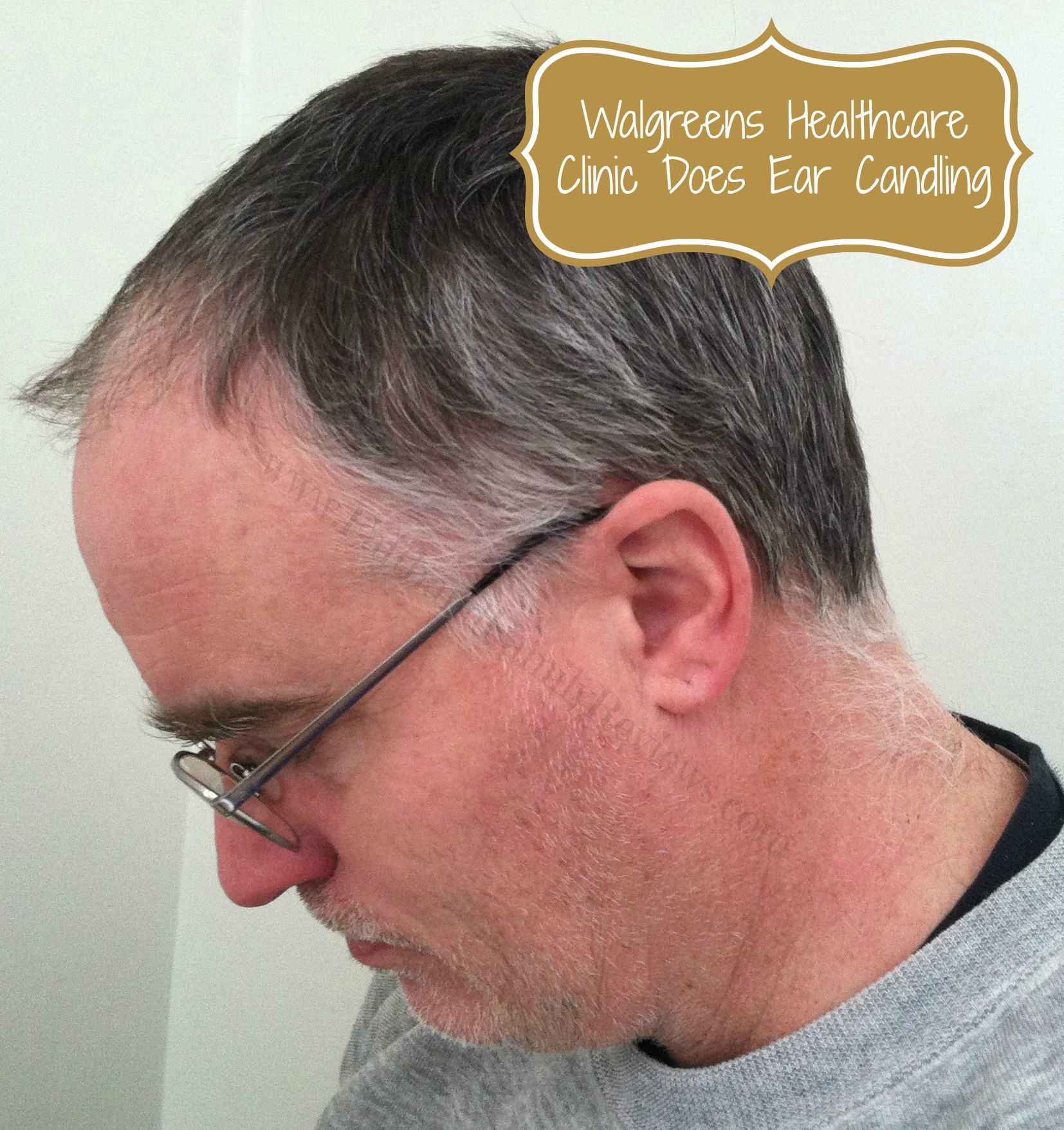 The Walgreens Healthcare Clinic in Crystal Lake, IL has been very clean when we have dropped in and the Healthcare Providers have been courteous and personable. Both of these things has given us confidence in the professionals caring for our needs.
5 Ways to Save on Time and Healthcare Costs for Parents
1. As stated above, the Healthcare Clinic takes walk-ins. No appointment necessary, though you can schedule one should you desire to do so.
2. Use the Walgreen app to find a healthcare clinic nearest you.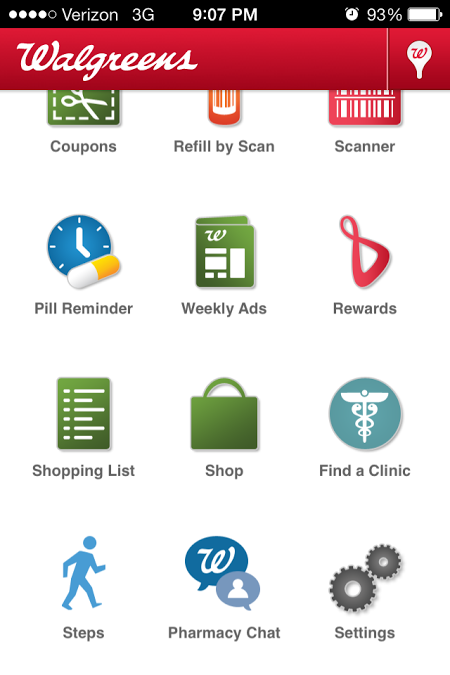 Put in your information, customize what you are looking for and a list of clinics near you will come up: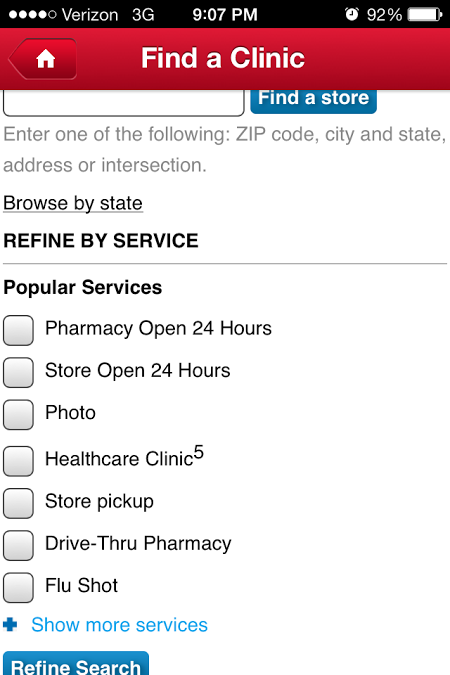 3. Save on costly and unnecessary trips to the ER by visiting a Walgreens Healthcare Clinic, since they are open on weekends and evenings.
4. With Walgreens Prescription Savings Club, club members receive 10% savings on all Healthcare Clinic services. Please note Walgreens website states: This discount cannot be used in conjunction with insurance.
5. Healthcare clinics have on-site pharmacies. No need to go elsewhere for prescriptions.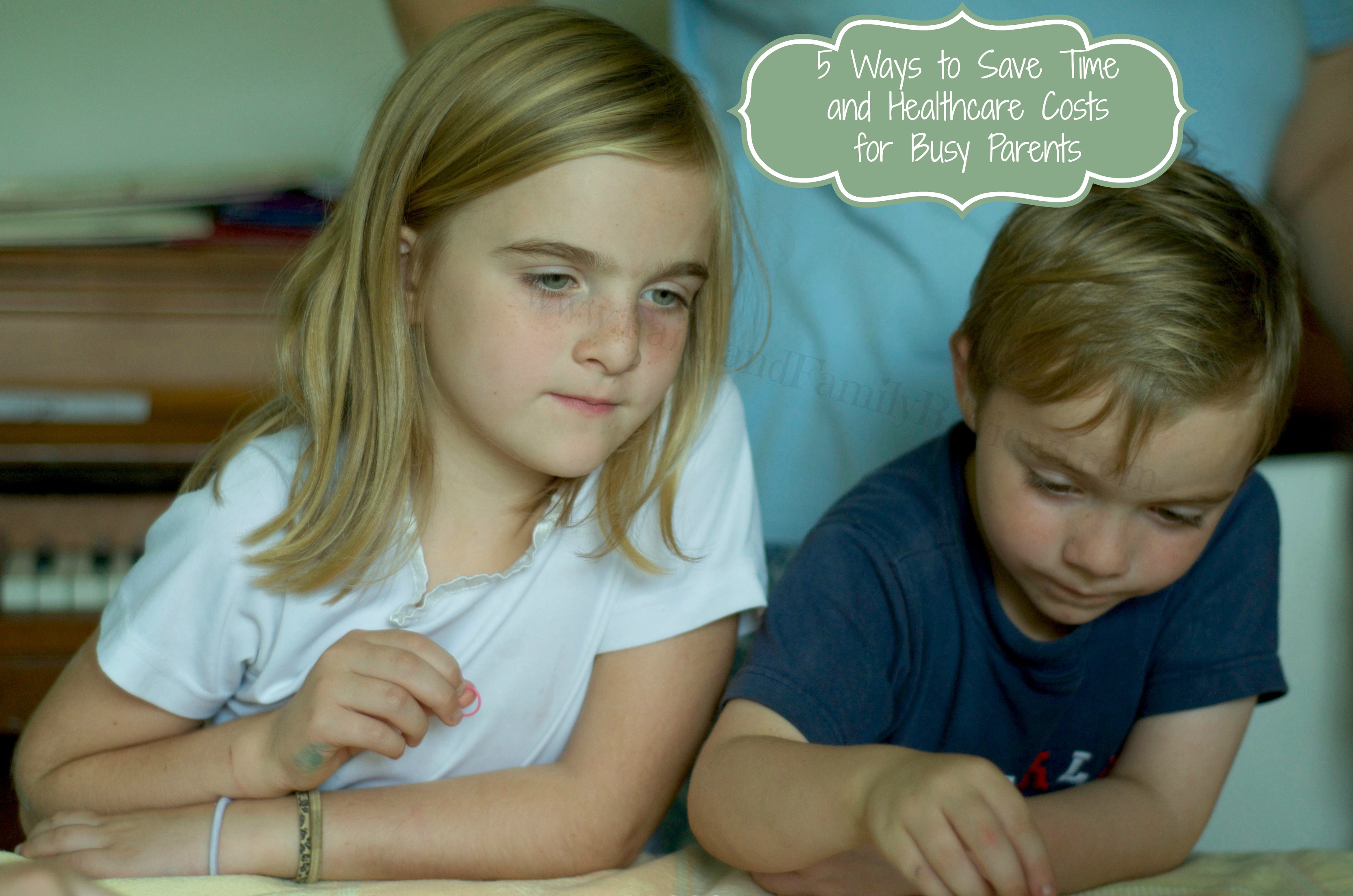 As you can see, Walgreens Healthcare Clinic is very convenient and affordable. The next time we visit a Healthcare Clinic Chicago it will probably be to see if our youngest daughter's ears need to be candled because we have a funny feeling she's taking after her dad in that department!
What about you, have you ever visited a Walgreens Healthcare Clinic?

Share and Enjoy