I participated in a Blogger Activation on behalf of Mom Central Consulting for Kidoodle.TV. I received a promotional item and a free trial as a thank you for participating.
Somehow over the past few years we've allowed ourselves to watch more and more TV compared to say the first 15 years of our marriage and being a parent. We still filter much of what our children are allowed to watch. The shows have to be pre-approved. Kidoodle TV offers our kids just that. We found a character I grew up watching, Inspector Gadget, and others include Madeline, Transformers, Paddington Bear, National Geographic and Strawberry Shortcake. Then there were others I did not really recognize. There is a different selection of shows compared to Netflix. Kidoodle is made just for kids and is easy to navigate. No worries about them coming across questionable movies or ads, since it is ad-free.
It is really easy to sign up for Kidoodle. Simply create your login, create your kids' profiles and then select your shows. You can create up to five kids' profiles, which is the number of children I have that are interested in Kidoodle. The children love the personalized accounts. I think it makes them feel special and grown up or something. Children cannot log out unless their parents enter their four digit passcode, which is nice, but another number/letter combination to add to my ever-growing list. I really like the timer, which is helpful in monitoring usage. I have not really used the Parental Controls since signing up, but it offers age category filtering and title selection and de-selection, which allows you to tailor available content to each child's needs.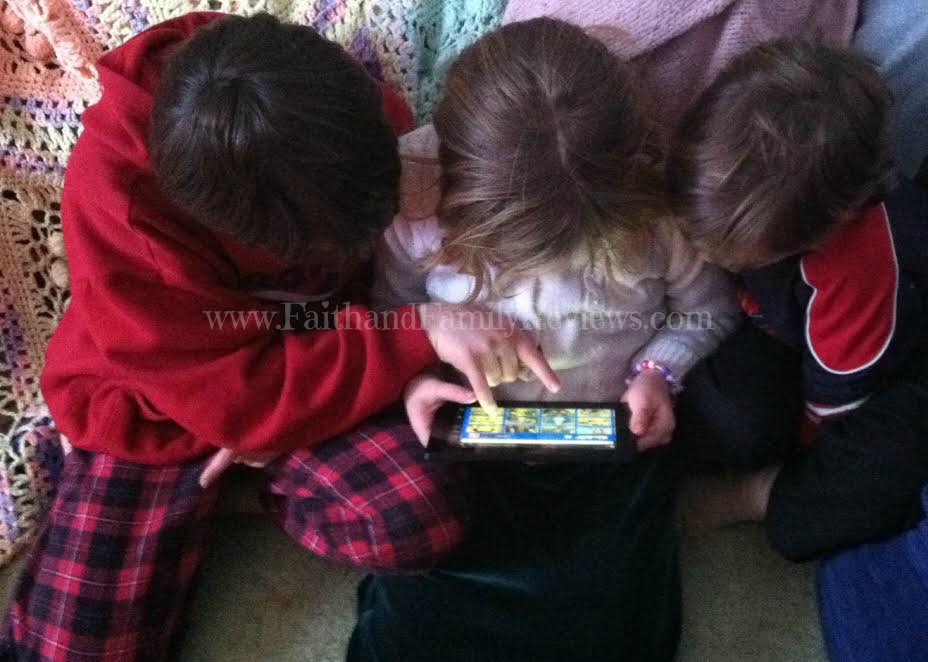 If you are traveling over the Christmas break, Kidoodle has a mobile application, but we have not tried it yet. It's on iTunes so check it out.
The Kidoodle.TV Holiday Giveaway Details
Right now Kidoodle is offering a free trial:
Try Kidoodle.TV for FREE and enter by December 31, 2013 to win 1 of 10 tablets or 1 of 10 Kidoodle.TV year-long subscriptions! To enter the giveaway, go to Kidoodle.TV to sign up for a free trial. Follow the on-screen directions and submit!
Feel free to follow Kidoodle.TV on Twitter: https://twitter.com/kidoodleTV and on Facebook: https://www.facebook.com/KidoodleTV


Share and Enjoy