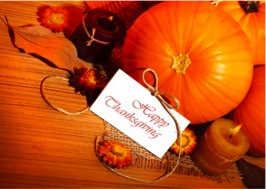 Just wanted to wish you all a very happy Thanksgiving! We are chillin' at home as a family. We cooked our turkey overnight now we are in the throws of washing potatoes, making pie dough and preparing veggies. Robert is carving the turkey (which was homegrown and is so yummy!), I'm making cinnamon rolls and dinner rolls and the girls divided up the rest of the work among them and the younger ones.
Things I am thankful for this year are:
Family – near and far – miss those of you in Canada!
The ability to work from home and be here for our children.
God's provision – financially during this time of unemployment for my husband, leading us to the animals we have (I think we have awesome animals!), giving us solutions to life's problems
Living our dream. Living in the country, growing our own food, giving our children the privilege of raising animals. I was telling someone this week our children spend more time with our animals than with toys most days.
Our health. So very grateful we are all healthy.
Being nearly a week ahead in blog posts, thanks to my contributing writers' help!
Time with Friends. I went out with a friend yesterday to look at a Dutch Belted cow for a friend of hers at my neighbor's (a new friend) and we had such a fun time with stimulating farm conversation! 4 hours worth! Grateful for my farm friends especially this year because they "get" us and what we are trying to do. They also lend a hand and are there for us. Makes me feel like we are finally a part of a community and it's been a long time since I felt that way, since leaving my native Nova Scotia.
Wishing you a very grateful 2013 Thanksgiving!

Share and Enjoy