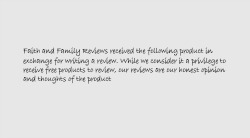 Christmas is just around the corner and I am still working on my Christmas shopping list. This past week my youngest daughter and I went shopping at Woodfield Mall in Schaumburg. It's been a long time since we've gone to the mall. We had a lot of fun! We were clothes shopping for Blondie since she needs a few more pants for winter and we had a gift card to RUUM Kids (pronounced "Room" and formerly 77Kids).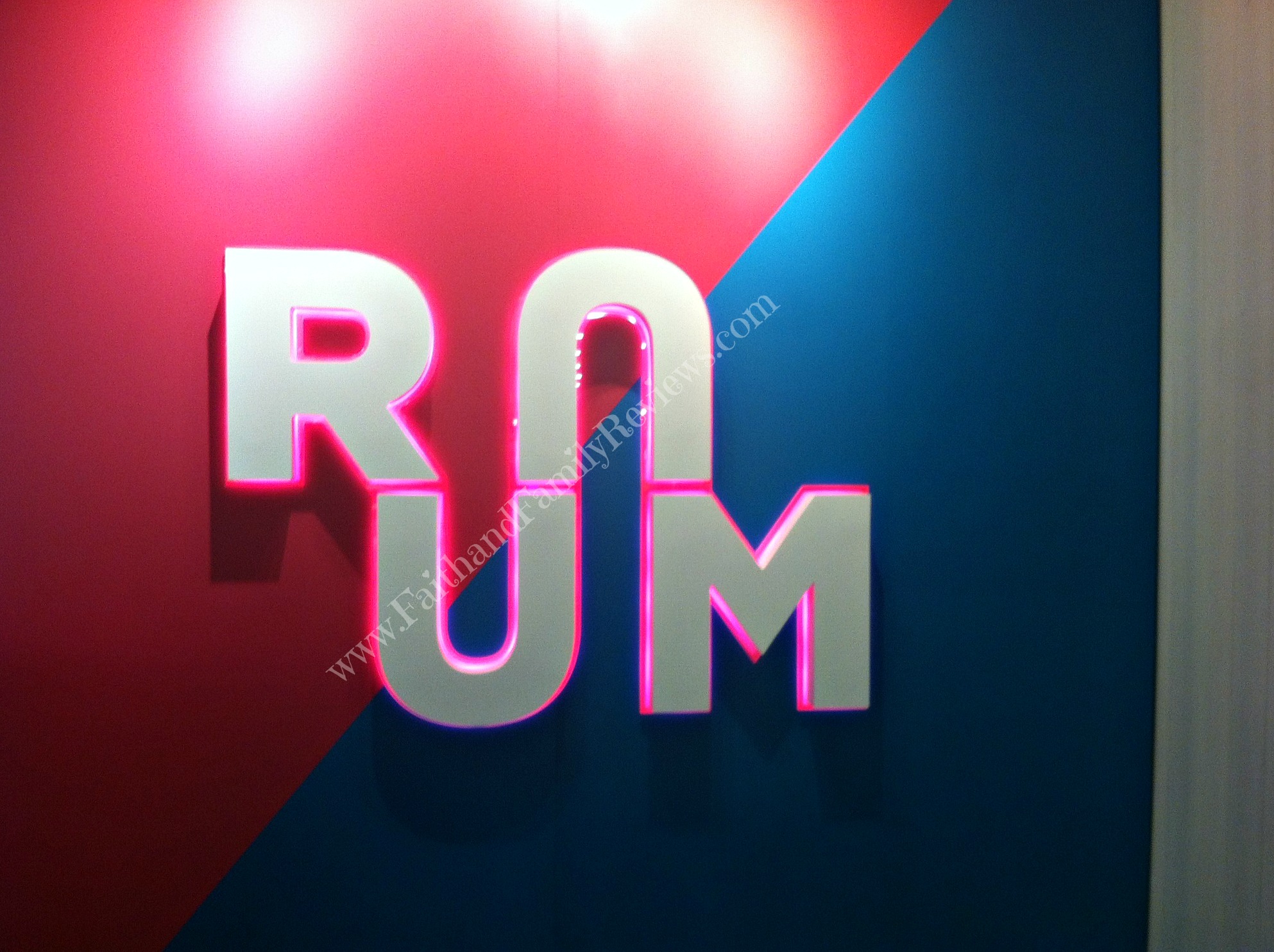 RUUM Kids had a 40% off sale going on so we took advantage of those savings.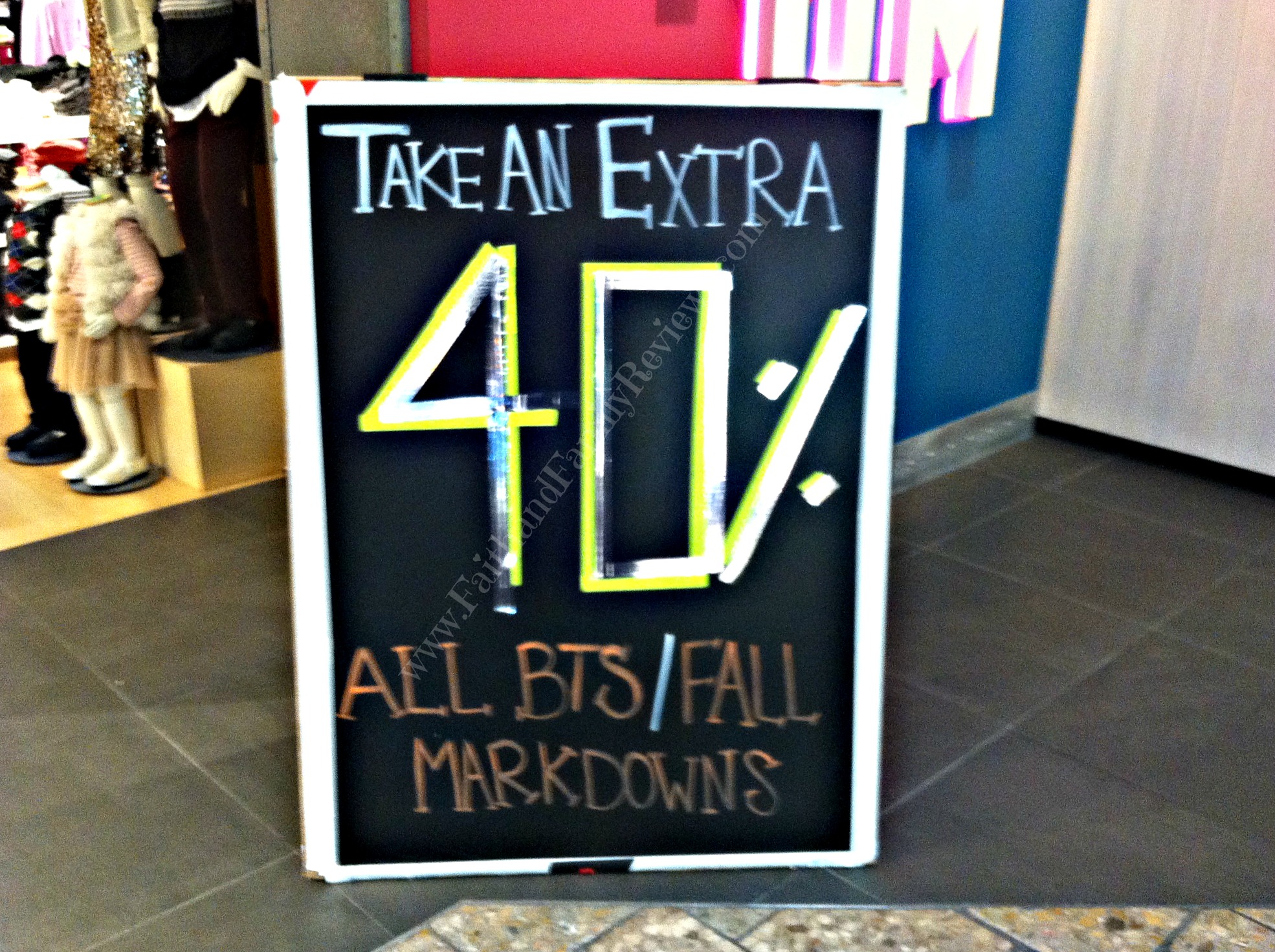 Blondie is seven and she is a girly-girl, which is amazing since she is smack dab in the middle of four boys! Her taste in clothing steered her towards this sparkly holiday dress: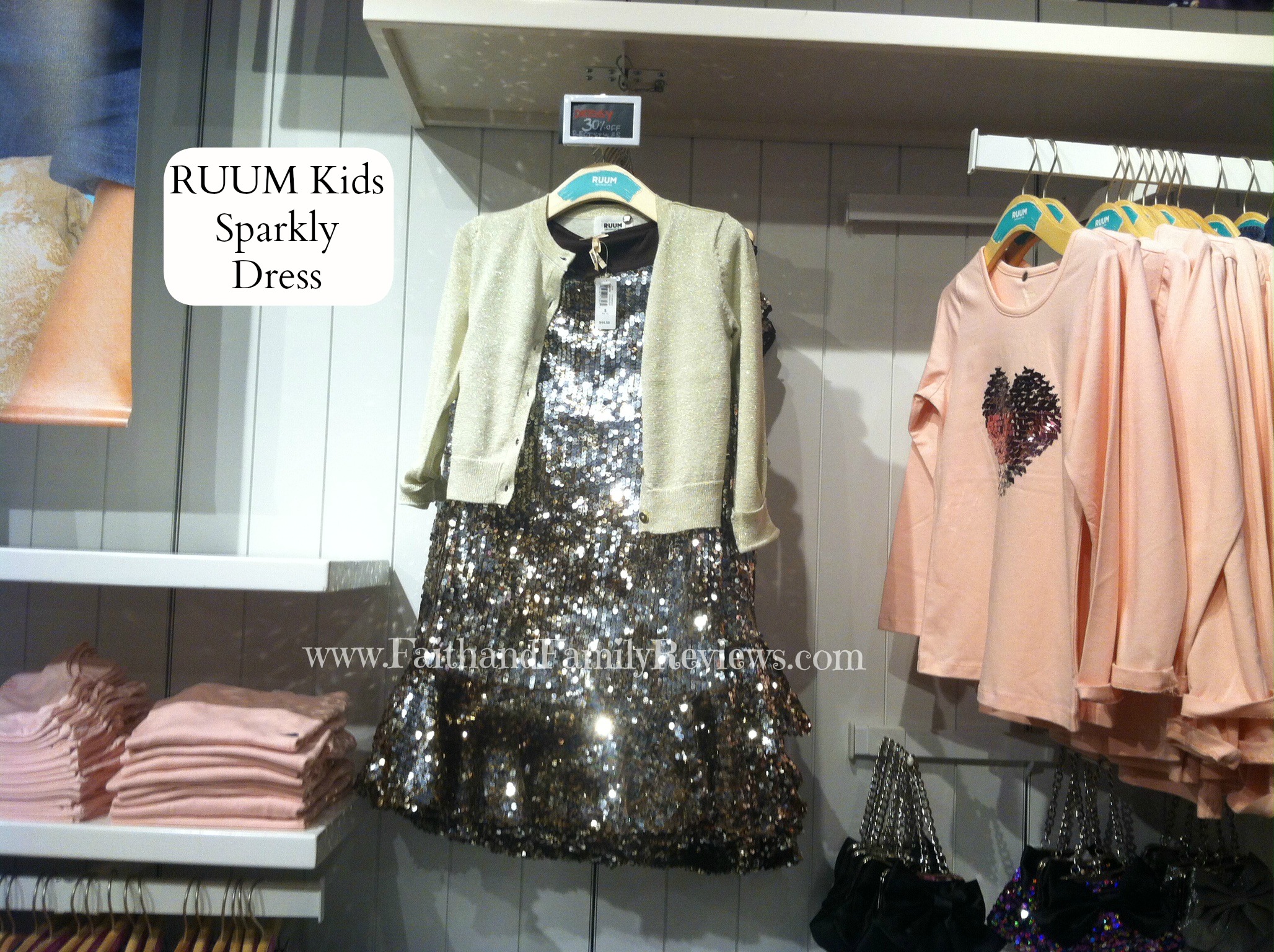 Gotta love her style! It's beautiful but I had to tell her no because she has plenty of dresses and this dress though it was 30% off was a bit out of our budget right now. We were shopping for winter pants.
That led us to the 40% off rack. We ended up getting two pairs of sparkly pants. I thought it was a nice compromise for her. She got her sparkle and glitter and I got her warm clothes!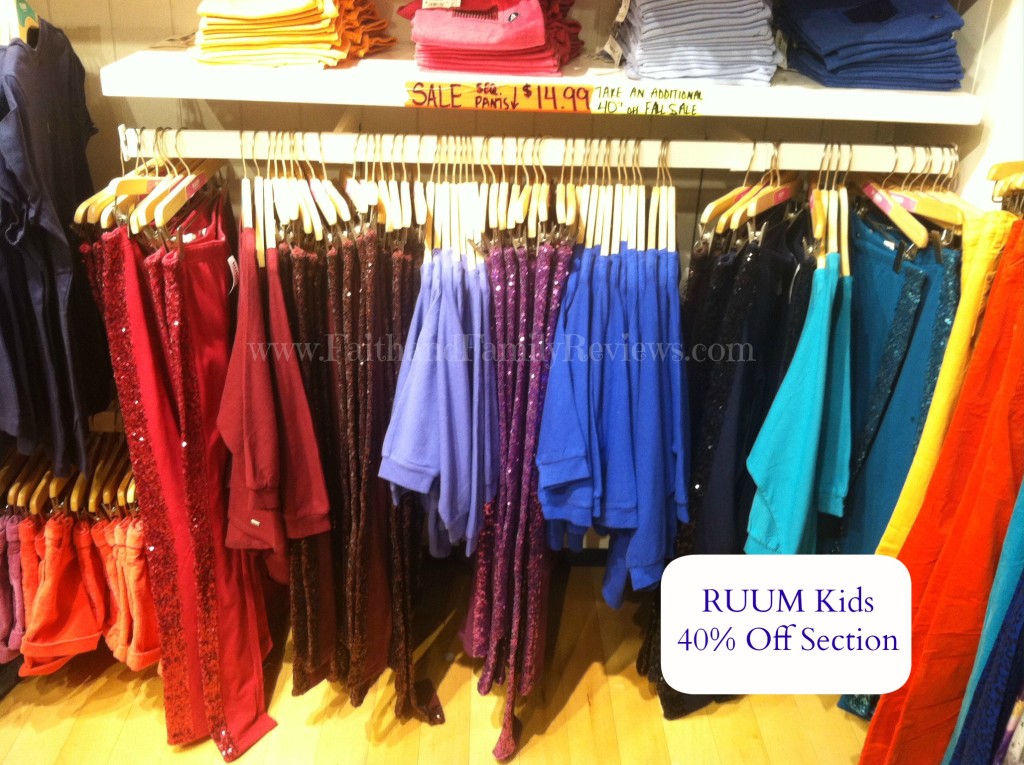 She also found a sparkly butterfly t-shirt and hair gold band that coordinates really well with both colors of pants she choose. Nearly all of RUUM Kids clothing coordinates well with each other.
I also found a couple of things for our younger boys that I put away for their Christmas gifts.
All and all Blondie and I really enjoyed our day out (we went grocery shopping at Mariano's too!). Blondie loved the VIP treatment she received while shopping at RUUM Kids – choice of a candy treat (RUUM Kids employees asked me first before giving anything to her). When we checked out Blondie was asked if she wanted her own bag, which of course she did, and then employee personalized it by putting her name on it! Blondie loved it!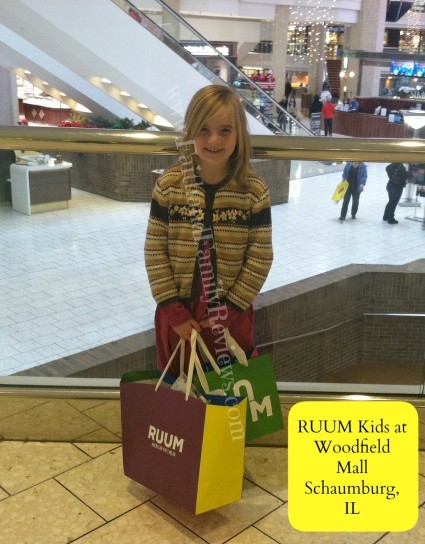 When we got home Blondie modeled her clothes for me. Everything fit perfectly.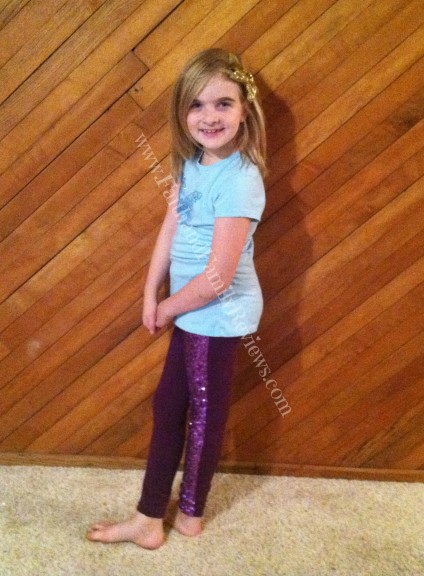 We were very happy with our RUUM Kids purchases.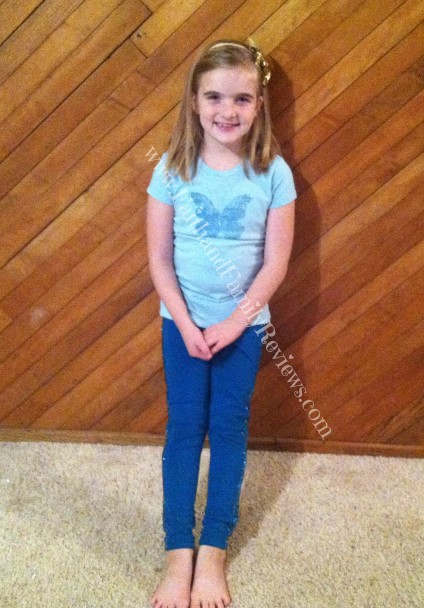 RUUM Kids has lots of gift ideas including headphone hats ($19.50) and texting gloves ($9.50) for the hard to buy for tweens, and layering pieces with coordinating accessories for all ages. RUUM sizes range from newborn to age 14. Find RUUM Kids on Facebook and Twitter to stay up to day for holiday specials. Right now they have a 25% off code for online just for this weekend only.
Do you buy your children clothes for Christmas?

Share and Enjoy