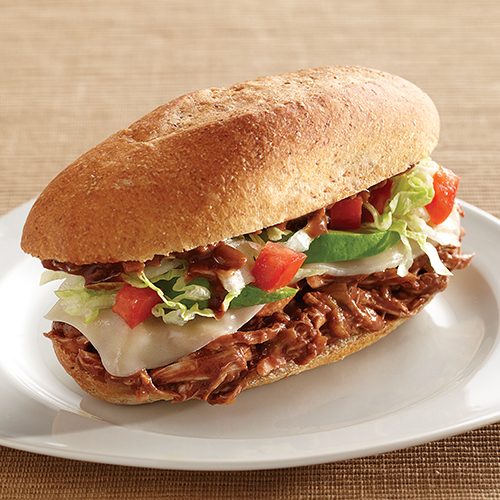 Magnificent Mole Chicken Torta
I participated in a campaign on behalf of Mom Central Consulting (#MC) for Jif. I received a promotional item as a thank you for participating.
Do you know what one of our favorite go-to meals is at our house? One that we reach for on busy nights or busy weekends? A peanut butter and jelly sandwich! Do you know how many sandwiches our family can eat in one sitting? There are ten of us and on average most of us eat two sandwiches, a few will eat three. That's 20-30 sandwiches!! Yowsa! Talk about needing to buy stock in peanut butter and jelly. We also like deli ham and turkey. Just today we had grilled cheese for lunch. Sandwiches are such an quick and easy meal. We love them. Sandwiches usually mean very few dishes too, which is a definite bonus!

Now through November 8th, Jif Peanut Butter is running their Most Creative Sandwich Contest – challenging families across the country to create an original sandwich recipe that includes two tablespoons of your favorite Jif products! Parents and children with 6-12 can submit their original sandwich for a chance to win a $25,000 college fund and a trip to New York City! The photo featured above is one of the winning sandwiches from last year's contest – Magnificent Mole Chicken Torta.
You can enter the Jif sandwich contest too by going to www.Jif.com/Promotions/Most-Creative-Peanut-Butter/
Have fun!

Share and Enjoy