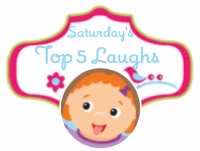 This week's funnies from the Gould children are as follows. If you want to read more laughs from other families, visit The Mommyhood Chronicles Saturday Top Five Laughs and join the fun!
5. This week our three year old son, the youngest, put on a bra and said, "Me have boobies, me have boobies." (Thanks to a certain someone for teaching him a slang version of breasts! ;0 ) Sorry no photo.
4. Our nearly 30 year old horse coming up on the patio for his grain. Our daughter was carrying the grain and Blaze followed her right up to the house when she came to tell me something at the patio doors. I only managed to get a photo of them leaving the back yard!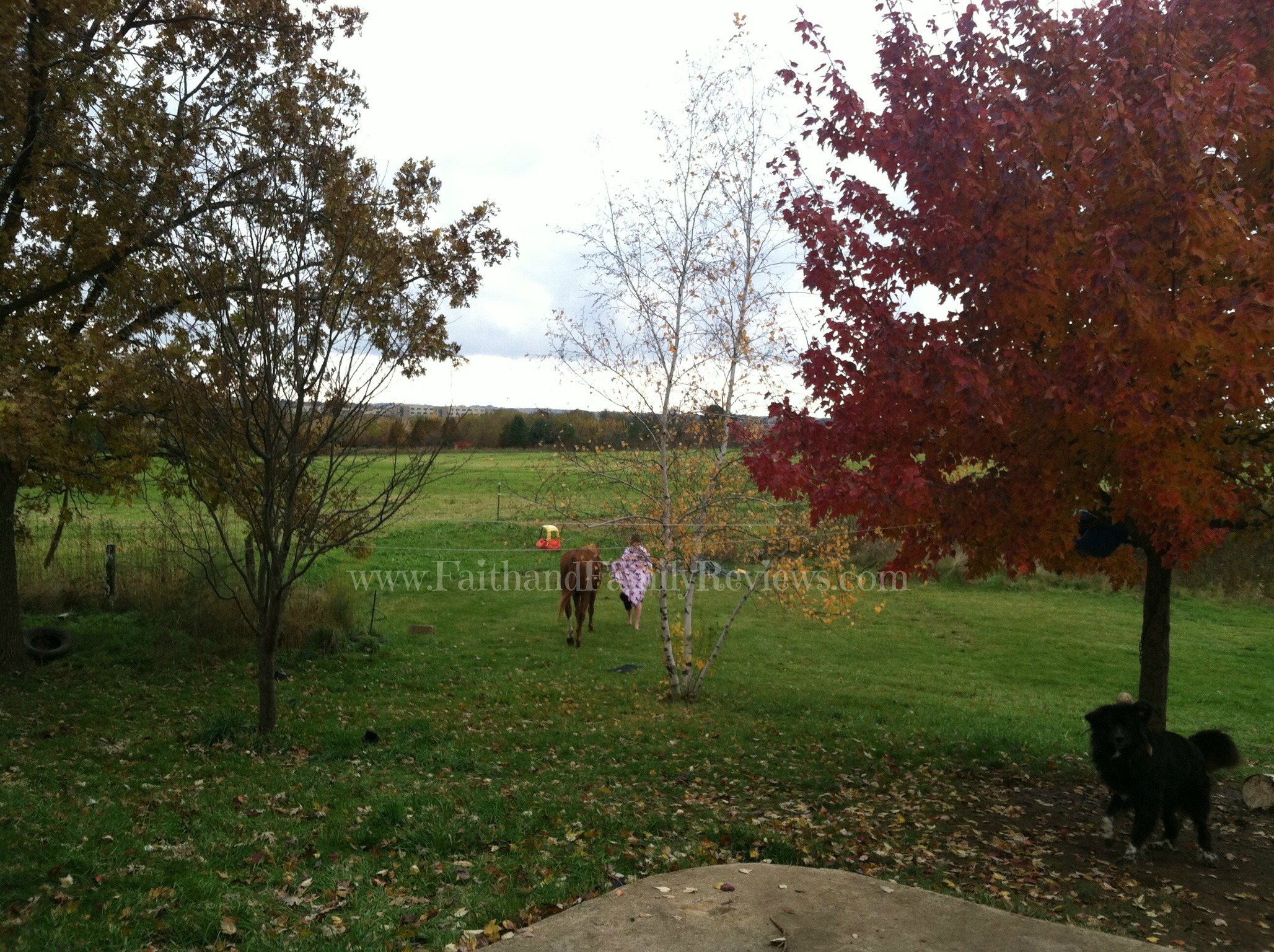 3. I told our three year old to take a wipe and wipe his face and he wiped MY face!
2. Miss Moo was in heat this week and stalked our oldest son by running around after him and mooing loudly! She must have smelled the testosterone! lol! Needless to say our son was freaked out and not at all amused.
1. Our three kittens think they are brave stalkers and jump on their mama! More cute than funny, unless you are watching them!
One last one….my 14 year old daughter and I went to an exhibition to promote our farm. We were selling milk soap and had free samples sitting out for people to help themselves to. One of the very first people picked a sample up and promptly went to eat it because they thought it was candy or fudge!! The person joked with us on and off throughout the day about it and we all laughed.


Share and Enjoy