I am a BzzAgent and received these products from BzzAgent.com for review at no cost to me. I receive no monetary compensation for my open and unbiased review. The purpose of BzzAgents is to generate word of mouth sharing of information – both good and bad – about the products offered by both familiar and unfamiliar companies.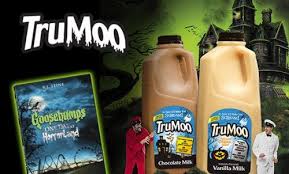 TruMoo® is dressing up for Halloween this fall, with the same delicious taste and feel-good nutrition underneath.
THE TASTE KIDS WANT, WITH A LOOK GHOULS LOVE
To kids, TruMoo® must feel like a trick — Mom's letting us drink flavored milk again!? — but it's really just a nutritious treat children and parents can't help but agree on. Made with pure, fresh milk from your trusted dairy, no artificial growth hormones and no high fructose corn syrup, TruMoo® has the delicious taste kids go crazy for, now with 35% less sugar* than a leading chocolate milk brand. And this bewitching season, there's even more to treat your family to:
Get into the spooky spirit with limited edition TruMoo in classic Chocolate and NEW Vanilla in Halloween Orange!
Learn how you can enter to win a Goosebumps Haunted Hollywood Vacation and instantly get a $2-off coupon for any Goosebumps DVD with your next TruMoo® purchase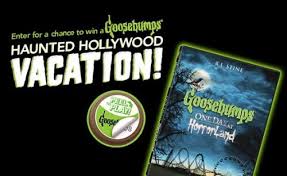 *A leading low-fat and fat-free chocolate milk brand contains 28g of sugar per serving. TruMoo® low-fat and fat-free chocolate milk contains 18g of sugar per serving.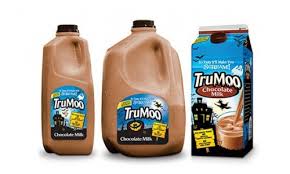 Do not forget to "peel and play" once you buy your own tru moo product!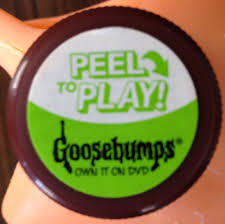 Our review:
My children LOVE Tru Moo… it is a special treat for them since I do not buy chocolate milk that often. However Tru Moo has become their preferred brand… its thick, rich , chocolateness delights their taste buds! As a mom I am glad to be able to give them this treat once in a while!
We were also pleased to see Tru Moo pairing with our FAVORITE Halloween TV show… R.L Stein's Goosebumps. goosebumps books, DVD's, and TV show has been a long standing favorite in our house!
Share and Enjoy