Please note: All of this up to #3 was written months ago, if not nearly two years ago, since my first and last Saturday Top Five Laughs was 2/24/12! I had good intentions of joining Saturday Top Five Laughs….
I keep meaning to participate in Mommyhood Chronicles' Saturday Top Five Laughs but it keeps getting brushed aside for reviews and other things….not so this week!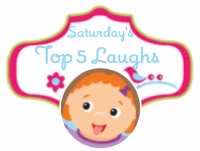 Here goes my top five laughs of the week late February 2012/Early March 2012:
1. My baby's laugh. He has this laugh when he's excited. Whether he's excited to nurse, eat or be put to bed. It's priceless and makes my husband and I smile or laugh every time we hear him.
2. We had a few emotional break downs this week (that's what happens when you have teen girls and preteen girls!) and my husband said, "I wish you all would stop diving off the deep end." Our Amelia Bedilia matter of factly states, "But there's no cliff to jump off of Daddy." My husband says, "Yes, my little Amelia Bedilia" and I pointed at him and said, "That's exactly what I thought!"
3. My rock star son wet his hair and brushed it dry so that it was standing up on end. He's hilarious. I don't have a photo of him, but I just took this one of my other son for the sake of this blog post!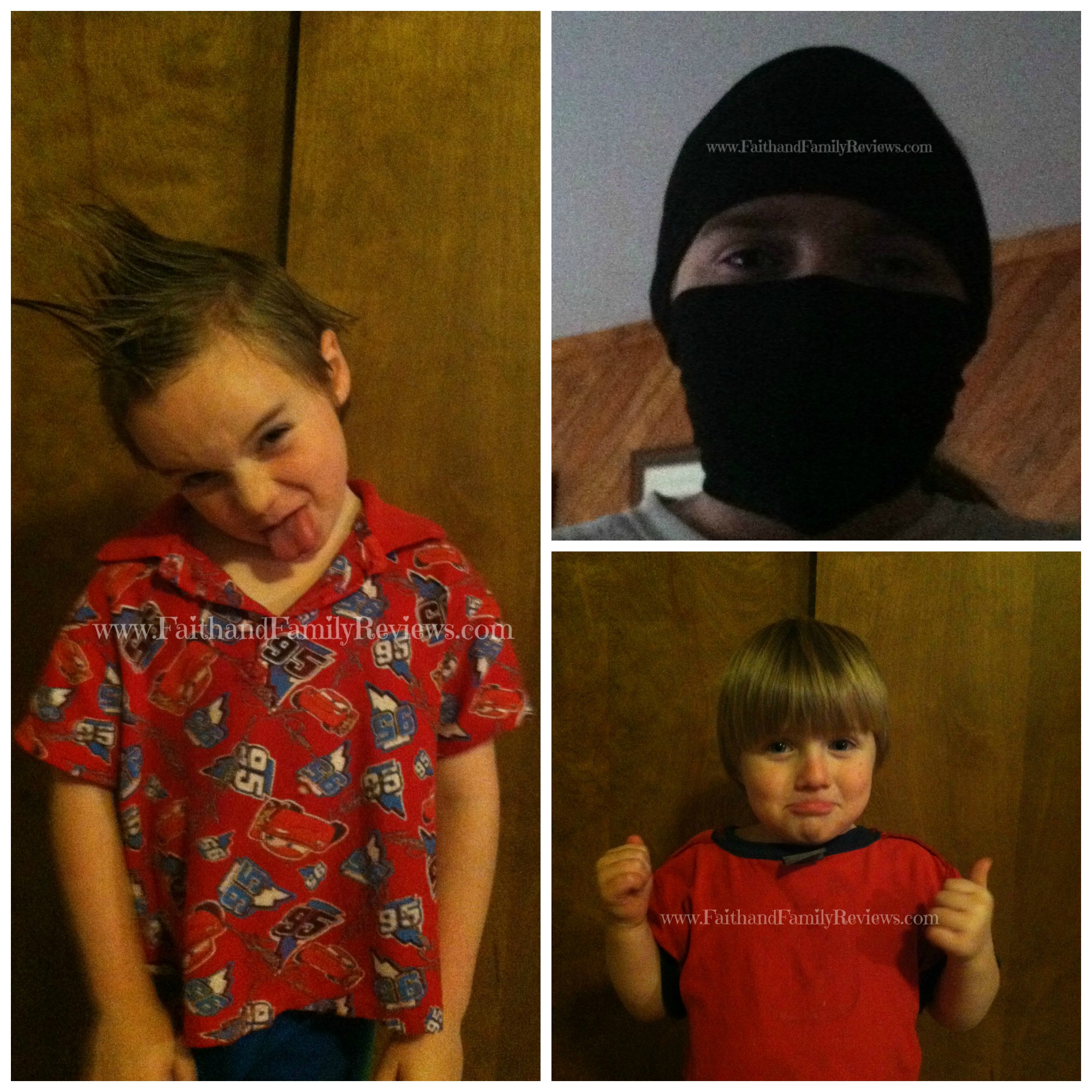 Fast forward to 10/24/13…
4. My daughter cracked me up when she used a scarf to become Ninja O.
5. My youngest son has been giving us two thumbs up when he wants to say "ok". We have no idea where he got it from because none of us do this on a regular basis. We prompted him for the sake of having a photo to share.

Happy Saturday Top Five Laughs!

Share and Enjoy