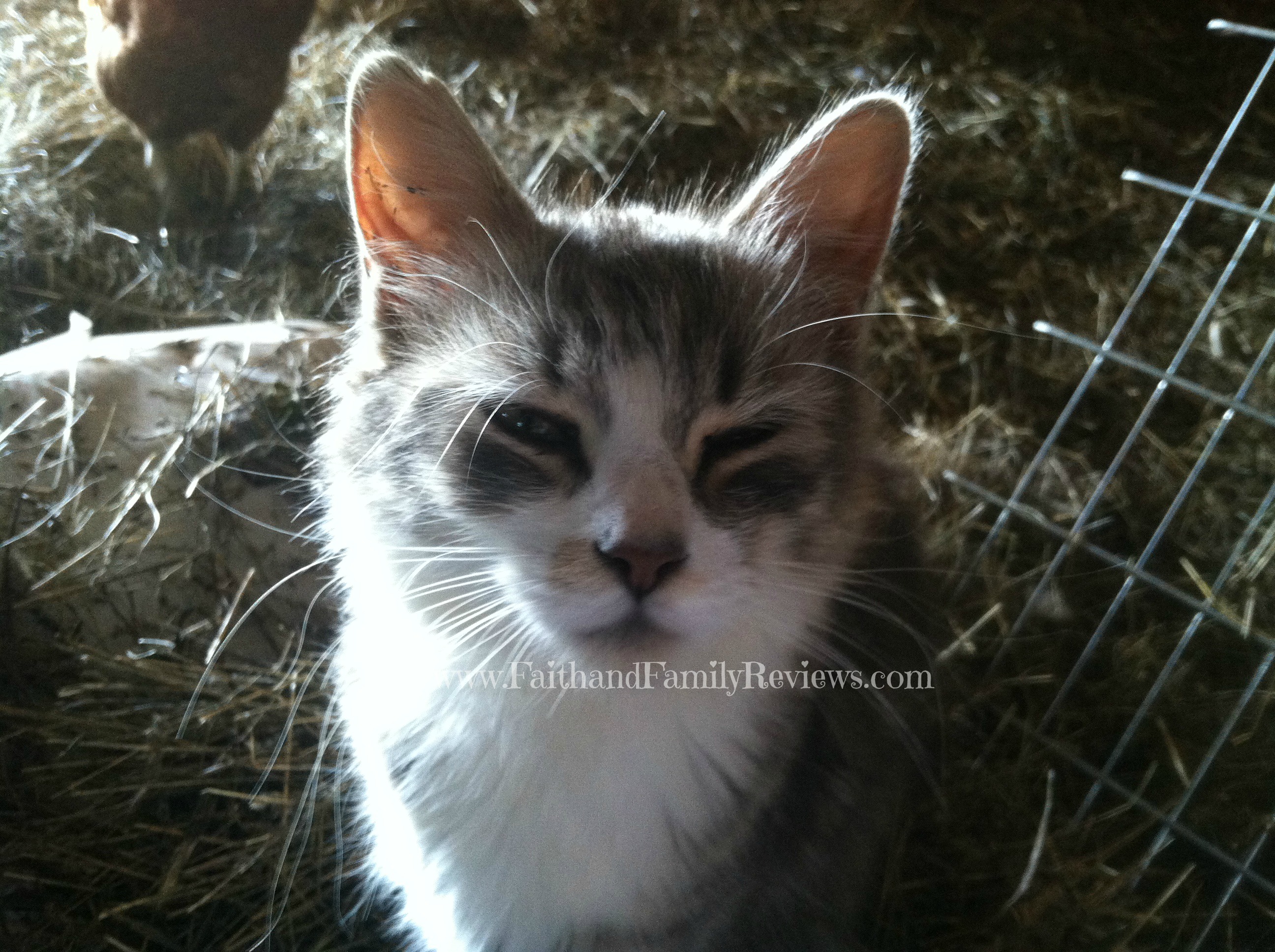 We had three little kittens born four weeks ago this past Sunday to our mama cat, Princess Moonstone (Princess or Prinny). At first they look like little rats, but they are adorable now and worthy of a blog spot. Ha ha! They are so hard to photograph because they wiggle so much! For the photos below I had to tuck them in my arm and have the girls take the photos. When I tried taking the photos with the girls holding them, the girls let the kittens crawl up their arm, their shirt and we were not getting anything but laughing (and frustration) done.


Happy Month Old Birthday! (taken on Sunday, October 20)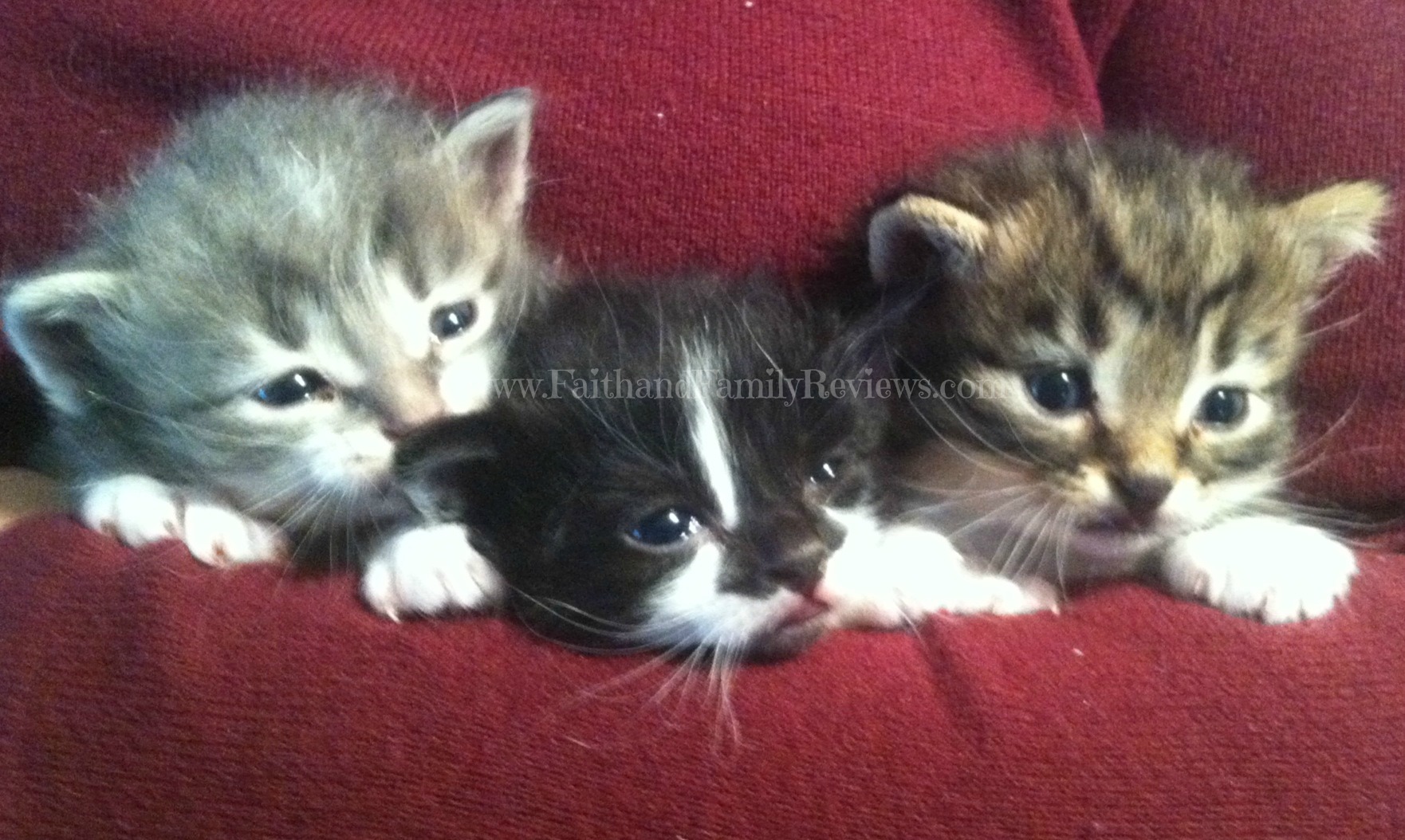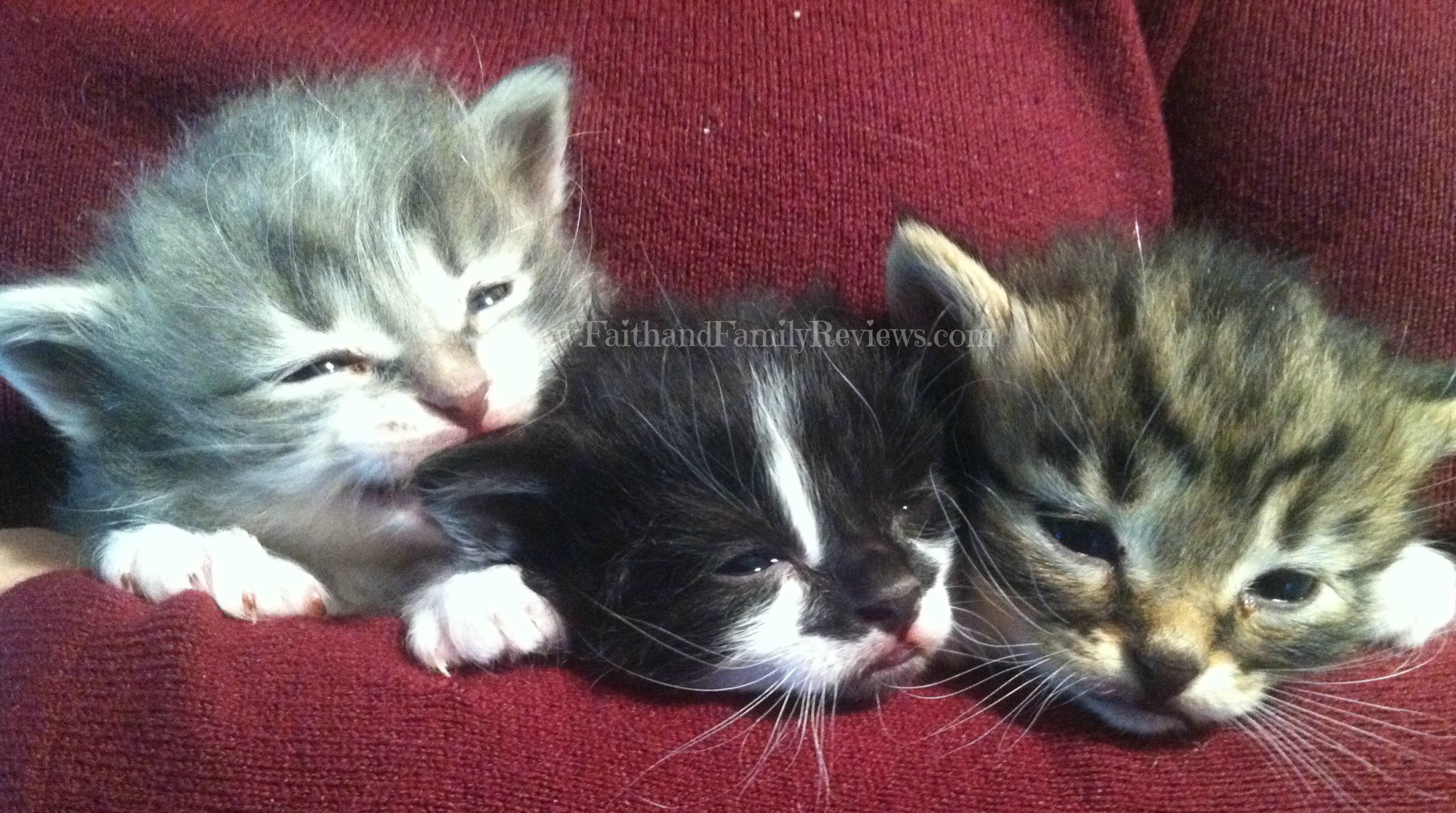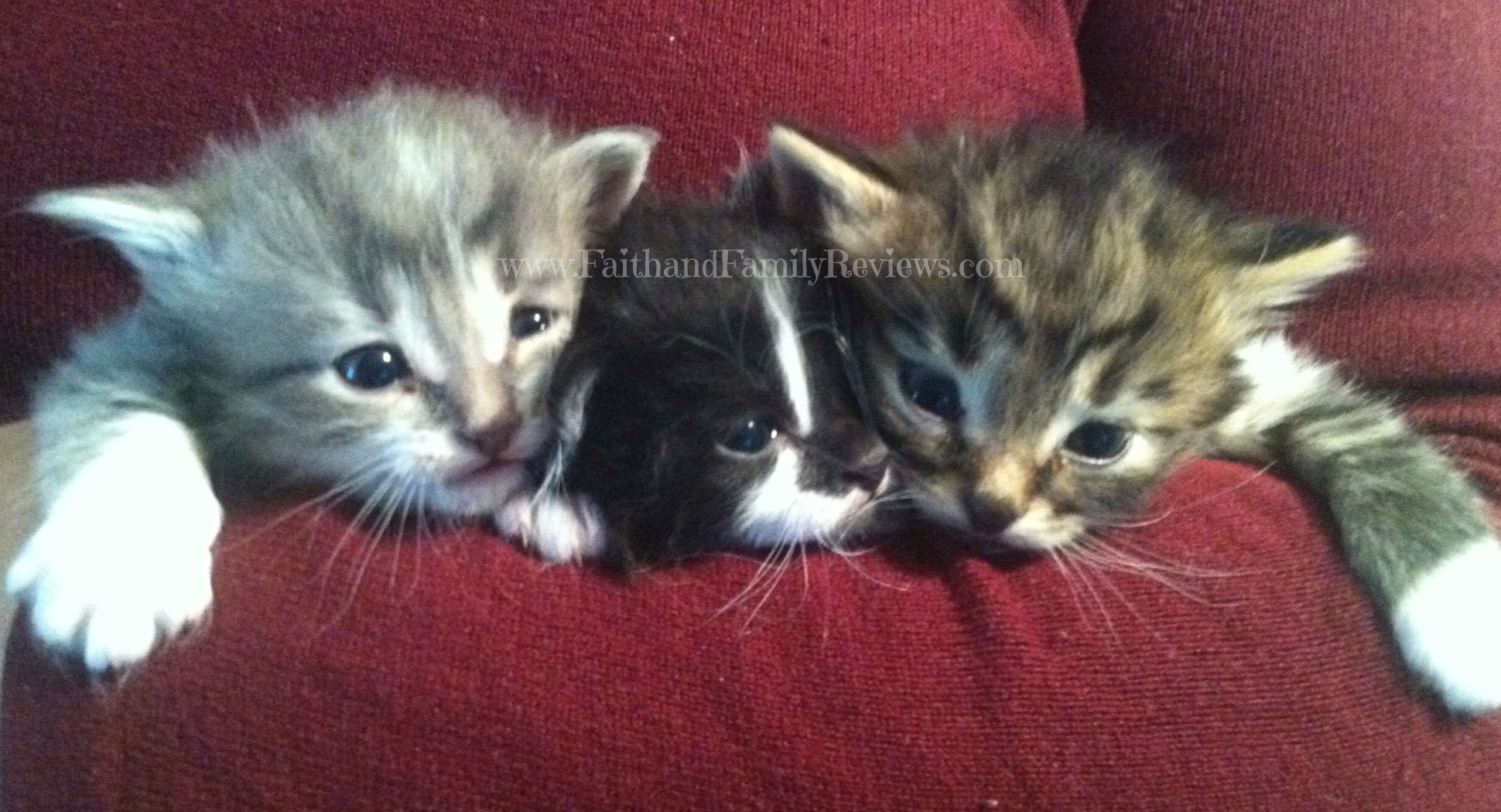 From left to right the children have named them: Selene, Sir Hiss (actually should be Lady Hiss, doesn't she look like a badger?) and Tabby or Freckles.

Share and Enjoy