Faith and Family Reviews received the following product in exchange for writing a review. While we consider it a privilege to receive products to review, our reviews are our honest opinion and thoughts of the product.
It's getting colder and packing away the summer clothes is on my to-do list, as well as doing inventory of our children's clothing to see what they need, what they have grown out of and what needs to be replaced. We just bought socks this week! I detest socks so we do not replace or wear them in the summer. Socks are so hard to keep paired in this family. Imagine 20 socks each time we all wear a pair!
Clothing makes for nice Christmas gifts too. Our five year old received a gift set recently from City Threads, which has a wide selection of cool weather clothing just for kids!
Here's some quick info on their line of clothing:
– girls and boys everyday collection
– spans sizes 0 to 14
– known for twists on American style favorites
– includes tees, hoodies, cords, leggings, twill pants, underwear, pjs and hats
City Threads is a made in the USA children's clothing company, making it a real American apparel company. It is family owned by a husband and wife team, Shayna Samuels and Joe Willis. Prices reflect quality. It is more expensive to produce clothing here in the U.S. than it is to outsource it to China, the Philippines or Mexico, but being made here creates jobs for Americans. City Threads clothing is well-made. They have children's clothing for baby, girls and boys, as well as a big sister, big brother line for kids ages 0 through 14.
Unfortunately, I have not washed his shirt or boxers yet, but I am inclined to think it will wash up quite nicely from the feel of the material. I'll update this post when I get them in the wash. I asked "Nook" to save his shirt for "nice" a.k.a. going out because he already has far too many "farm" shirts!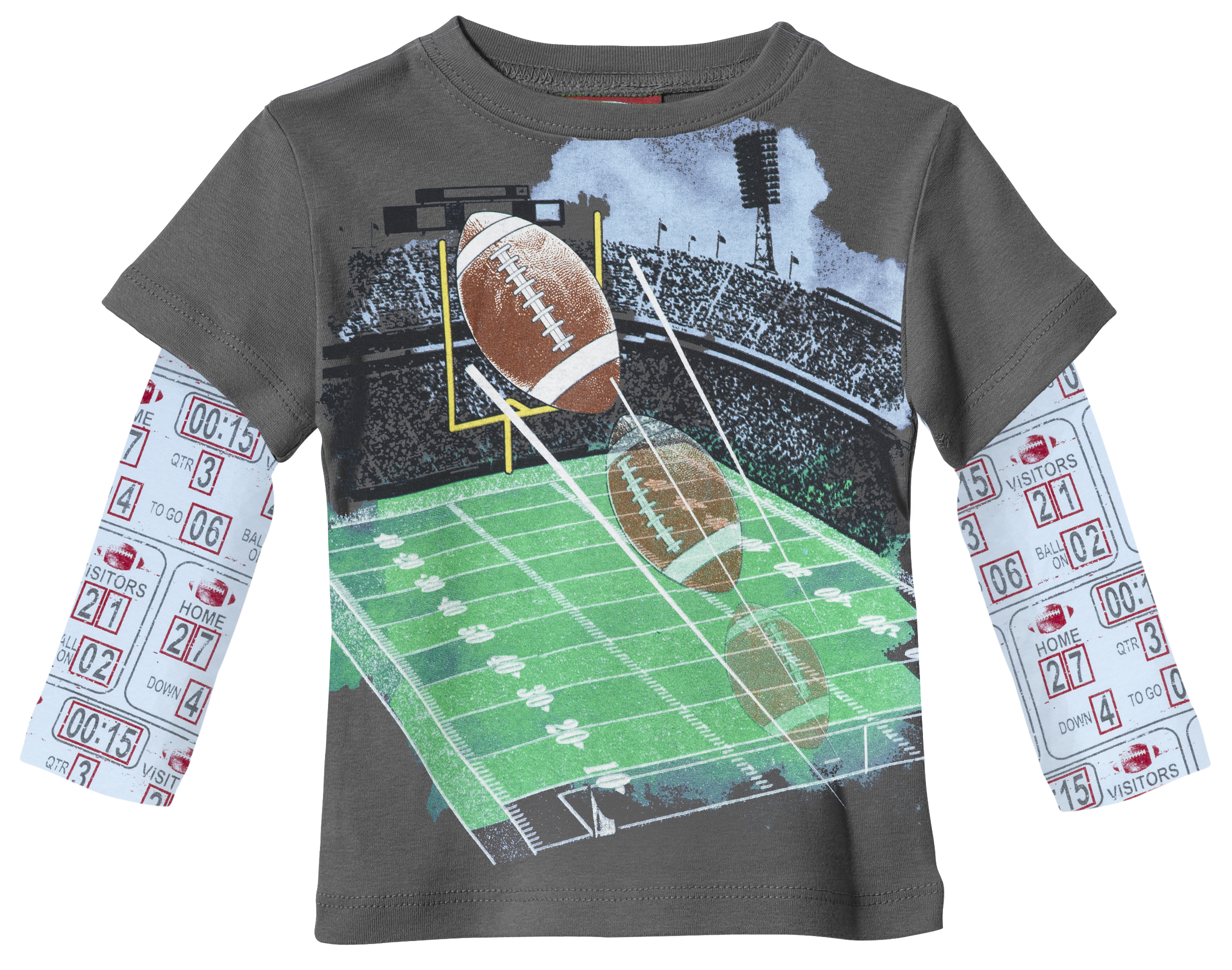 Below you will see "Nook" modeling up a storm in his City Threads 2Fer Football in Air Denim Blue w/Football Scoreboard Sleeves 100% cotton (retail $40.50) and Boxer Briefs in Elf Green 100% Cotton Baby Rib (retail $10.50) – we thought they were short shorts at first!

I told "Nook" to pose in his City Threads and this is what he did: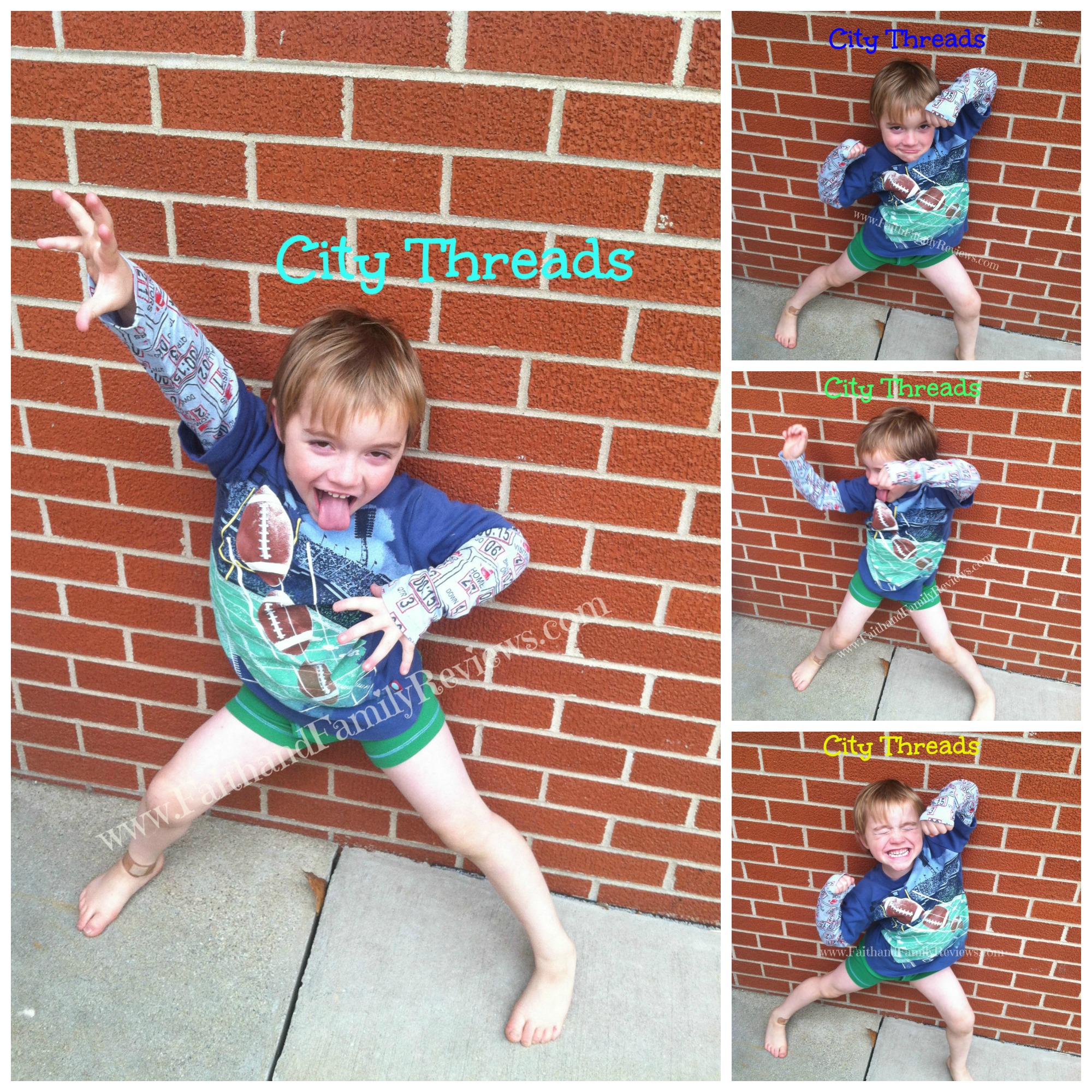 Quite the ham, eh?
We really like these two items from City Threads. It's a great line of children's clothing. You can find City Threads on Twitter and on Facebook. For your information, City Threads offers FREE shipping on all orders over $40.
City Threads Giveaway
Enter to win a City Threads prize valued at at least $40!

Share and Enjoy