Faith and Family Reviews received the following product in exchange for writing a review. While we consider it a privilege to receive free products to review, our reviews are our honest opinion and thoughts of the product.
Dino Dan ~ Dino DVD 4 Pack

We are pleased to review another WONDERFUL children's DVD ~ DINO DAN!
DVD synopsis: Follow the adventures of paleontologist-in-training Dan Henderson as he imagines dinosaurs into the real world! Join Dan as he plays a game of chase with his prehistoric pals, races against a T-Rex, and time travels back to the prehistoric era.
Dan uses the scientific method to gather clues and solve mysteries. Enjoy over 4 hours of dino-rific fun!
Dino Pack Includes: 4 DVDs of action packed adventures, including a brand new, never before seen DVD!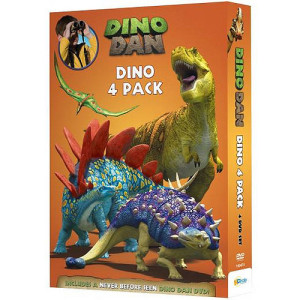 DVDs feature these Dinosaurs:
Ø      Brachiosaurus
Ø      Compsognathus
Ø      Edmontosaurus
Ø      Tyrannosaurus Rex
Ø      Quetzalcataus
Ø      and more!
Our Review:
ALL of my children loved the DINO DAN DVD's… yes all of them! There was a little something for everyone (including me) to enjoy in this series!  I have a five year old daughter, a 7 year old son, and a 9 year old daughter…and yes even the girls LOVED DINO DAN! The program is crafted to give information for all levels of learners as Dan goes on his adventures. This was important to us because we could watch the series as a family!
As a mom I loved that all of my children loved the program. I also loved the historical aspects and scientific qualities of the DVD…my children were learning while having fun watching DINO DAN…definitely an added plus!
Do not miss out on DINO DAN!
You can also get a FREE Dino Dan App at DINODAN.com/DVD
Also… for additional Dino Dan fun Visit Dinodan.com for fun interactive activities!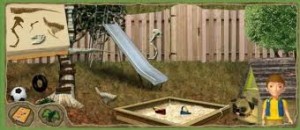 Find out more about available Dino Dan DVD's at http://www.ncircleentertainment.com/dino-dan/b136078
DVD is scheduled for release on November 5th, 2013
Dino Dan DVD Giveaway
Enter to win your own Dino Dan DVDs!
Share and Enjoy