This is a featured guest post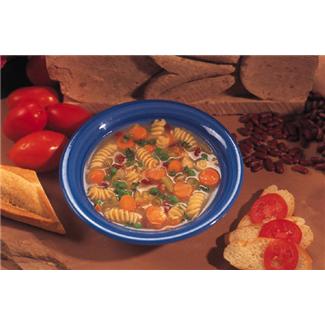 Delicious and Nutritious Microwave Meals
Microwaves are capable of more than we give them credit for. So often they're relegated to an out of the way counter where they're used only to defrost frozen meats or cook frozen dinners. For busy families with hungry mouths to feed microwaves provide hearty, healthy dinners for everyone around your table.
For the beginner microwave chef there are a few introductory recipes that are super easy and sure to please the whole family. One of the easiest things to cook in the microwave is a baked potato. A conventional oven can take 20 minutes to cook a potato while a microwave cuts cooking time in half. Prick the potato all over, cook on high for five minutes, flip and cook for another five for steamy delicious potatoes ready to be dressed with the toppings of your choice.
Another easy crowd pleaser is microwave chilli. Combine all your favourite chilli ingredients into a microwave safe casserole dish and cook on high for five minutes. Remove the dish and stir it up well to break up all the meat then put it back in the microwave for another 20 minutes stirring every 10. You'll be absolutely shocked at how delicious this dish tastes and it can quickly become a weekly staple.
Lasagne is a family favourite in many households but can sometimes be ruled out as a dinner option because of its labour intensive prep and cook times. Microwave lasagne is a quick alternative to conventional baking and tastes just as delicious. There's no need to cook the noodles ahead of time, so once you've prepared your marinara and cheese ingredients the layering can begin. Arrange your layers in a microwave safe dish, cover and cook on medium heat for 20 minutes turning halfway through. Remove the lasagne from the microwave at this point and let it stand covered for about five minutes. Put it back in the microwave and cook on high for 15 minutes turning it again at the 10 minute mark.
It's always important to know how your appliances work as individual units can vary. Understanding temperatures and cooking times specific to your microwave will help your culinary skills develop. For more delicious microwave recipes there are several websites worth perusing, even Oprah has a page dedicated to the fine art of the microwave meal http://www.oprah.com/food/Microwave-Cooking-Recipes.  
Delicious and nutritious, microwave meals allow families to spend less time in the kitchen and more time at the dinner table, as it should be. 
Share and Enjoy