Nope, it isn't me that's having a baby. It's little Miss Moo! Well, hopefully. We had the vet (Dr. M) out on Saturday for a meet and greet. Kind of ridiculous but we have three vets, one for the horse, one for the cow and one for the cow and dog. Anyways, we'll figure that all out later and hopefully narrow it down to one eventually! I wanted this vet to look at Miss Moo because we've been having a hard time putting weight on her. She came to us thin and while she's gained some, she still isn't where she should be and we've had a friend telling us she's too thin and of course people driving by call Animal Control. So now I can say we've had her looked at by two vets who say while she's a bit thin, she's fine or she's healthy and happy. Whew! That's a load off my plate. Not only do I have children to worry about but now I have our animals! Oy, oy, oy!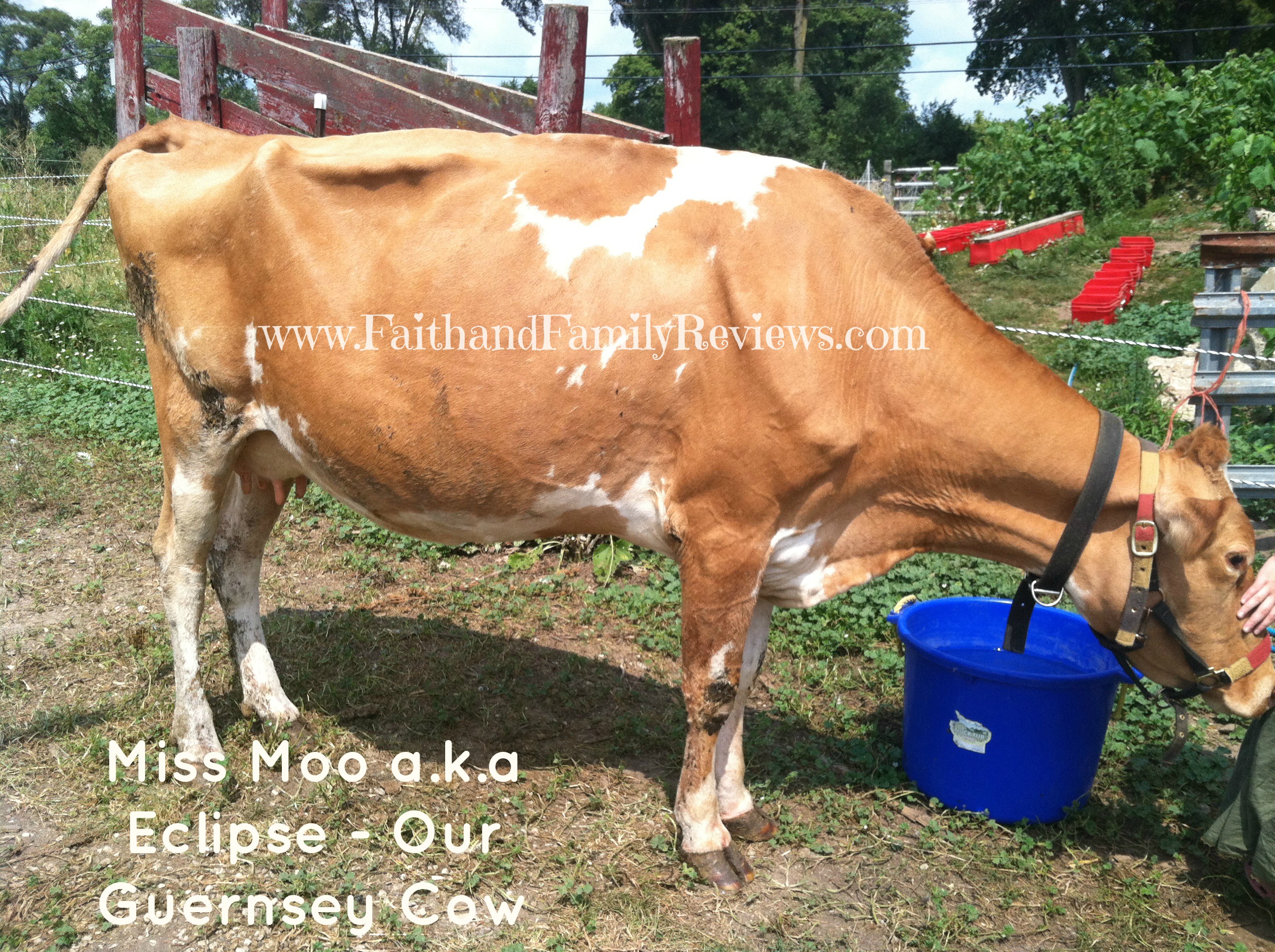 A May Baby
This week the calendar indicated Miss Moo's heat was due. We were kind of disappointed to find out that it takes a week to get bull semen straws for AI (artificial insemination). Then as "fate" would have it I get into a conversation on Facebook with Miss Moo's second owner, who shared that she still had a straw left in Dr. M's tank (they freeze bull semen and keep it in a freezer tank that he carries around) from the last time Miss Moo was bred and would I like to buy it!? I said sure, of course.
So when our daughter "B" told me yesterday that Miss Moo was showing signs of her heat cycle I put in a call to Dr. M. He came out yesterday afternoon checked her and confirmed she was in heat, he AI'd her with "Grumpy" a Guernsey bull that two of our cow friends have recommended.
If the AI "sticks" we will have a May baby calf! We are kind of hoping for a heifer calf (female) as Dr. M suggested thinking about replacing Miss Moo since it takes a couple of years. Miss Moo is such a sweet cow we'd love to have one of her heifers so that's what we are praying for! We want to try raising beef sometime in the future too but have to finish our fencing, which is a whole 'nother blog topic or two!
For now, I told my husband if I'm not having any more babies I'm going to be excited and plan for farm babies!

He just kind of looked at me like I had horns growing out of my head. Nah, just kidding! He likes Miss Moo too.


Share and Enjoy