Faith and Family Reviews received the following product in exchange for writing a review. While we consider it a privilege to receive products to review, our reviews are our honest opinion and thoughts of the product.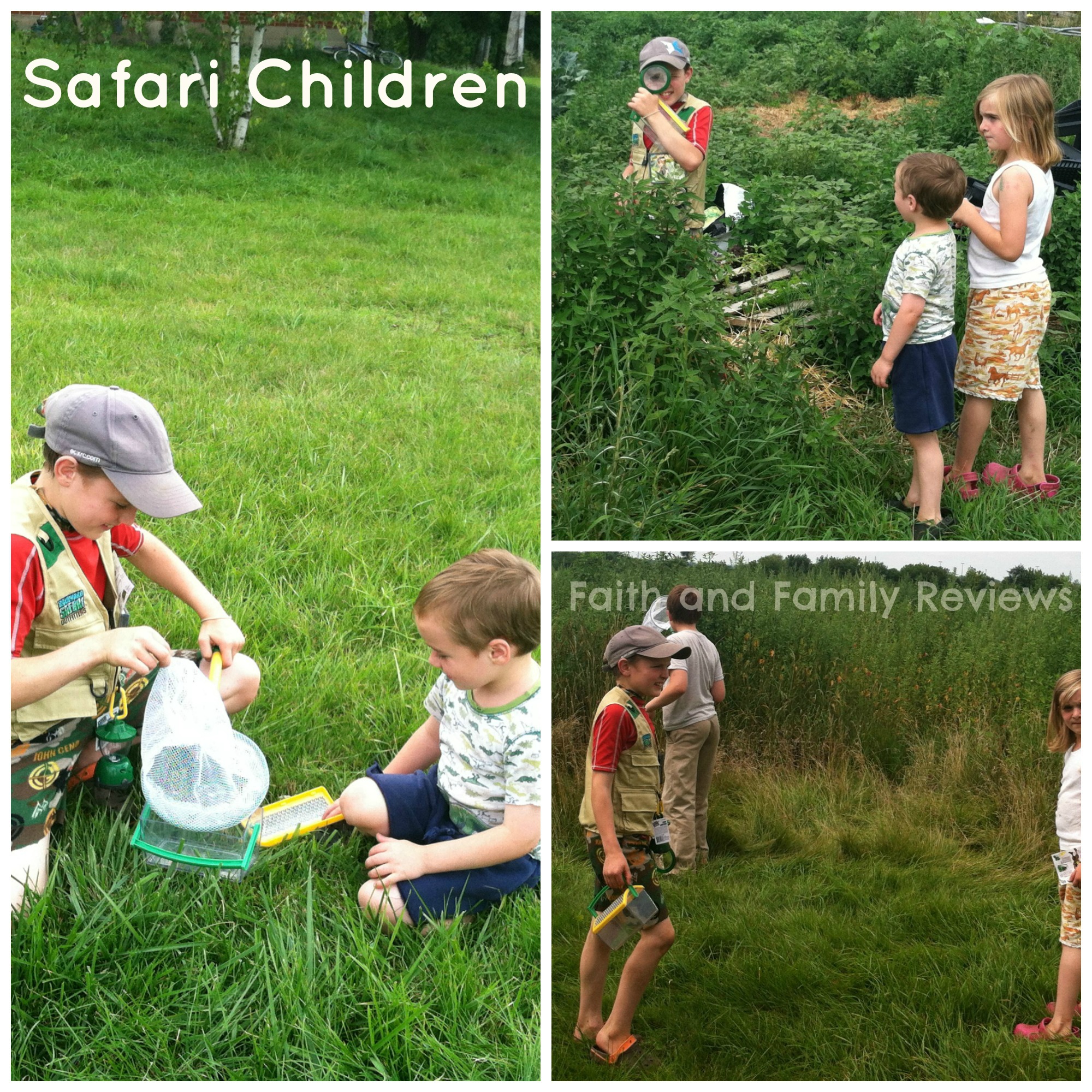 Our children love to play outside. I love that they have the freedom to play outside when they want and they have the space to roam freely over our property. They make up their own games and create their own "toys" and "weapons" for whatever animal or battle they are fighting.
The Backyard Safari Outfitters offers some wonderfully fun products for kids who love to explore, be outside and examine nature up close.

The Backyard Safari Outfitters Review
We received a Magnifying Glass, a The Critter Shack, The Essential Cargo Vest, Mini Lantern and Scoop Net from The Backyard Safari Outfitters. Our children loves the products and have been having a blast with them catching lightening bugs, butterflies and even baby chicks with the scoop net! They look so cute dressed up in The Essential Cargo Vest.
All of the products are holding up surprisingly well considering we have five children making use of them. Even the scoop net has withstood chick catching. It has come apart but not broke. The mini lantern even came with batteries in it. I was impressed, as most battery operated toys do not come with batteries.
The Essential Cargo Vest has so many hooks and pockets, I am sure all of The Backyard Safari Outfitters products could be clipped or carried in it! It was great to see the children make use of the hooks so they could hang the lantern, pocket the magnifying glass and have their hands free to carry their scoop net and critter shack. Very inventive.
We are very pleased with The Backyard Safari Outfitters products and would like to try more of their products in the future. Two thumbs up from us!
Visit www.backyardsafari.com for more information or to shop their products.

Share and Enjoy