This is a featured post.
We drink a lot of tea in our house. Since we mostly drink decaffeinated tea, the children also drink it. I've never owned an electric tea kettle, we've always had one that you heat on top of the stove. My parents always had one electric kettle and one for the stove, if I remember correctly.
Here's a photo of our two year old tea kettle. I really like it, but it's missing the knob on the top cover and wait until you see inside! The outside will actually clean up for the most part with a good scrubbing.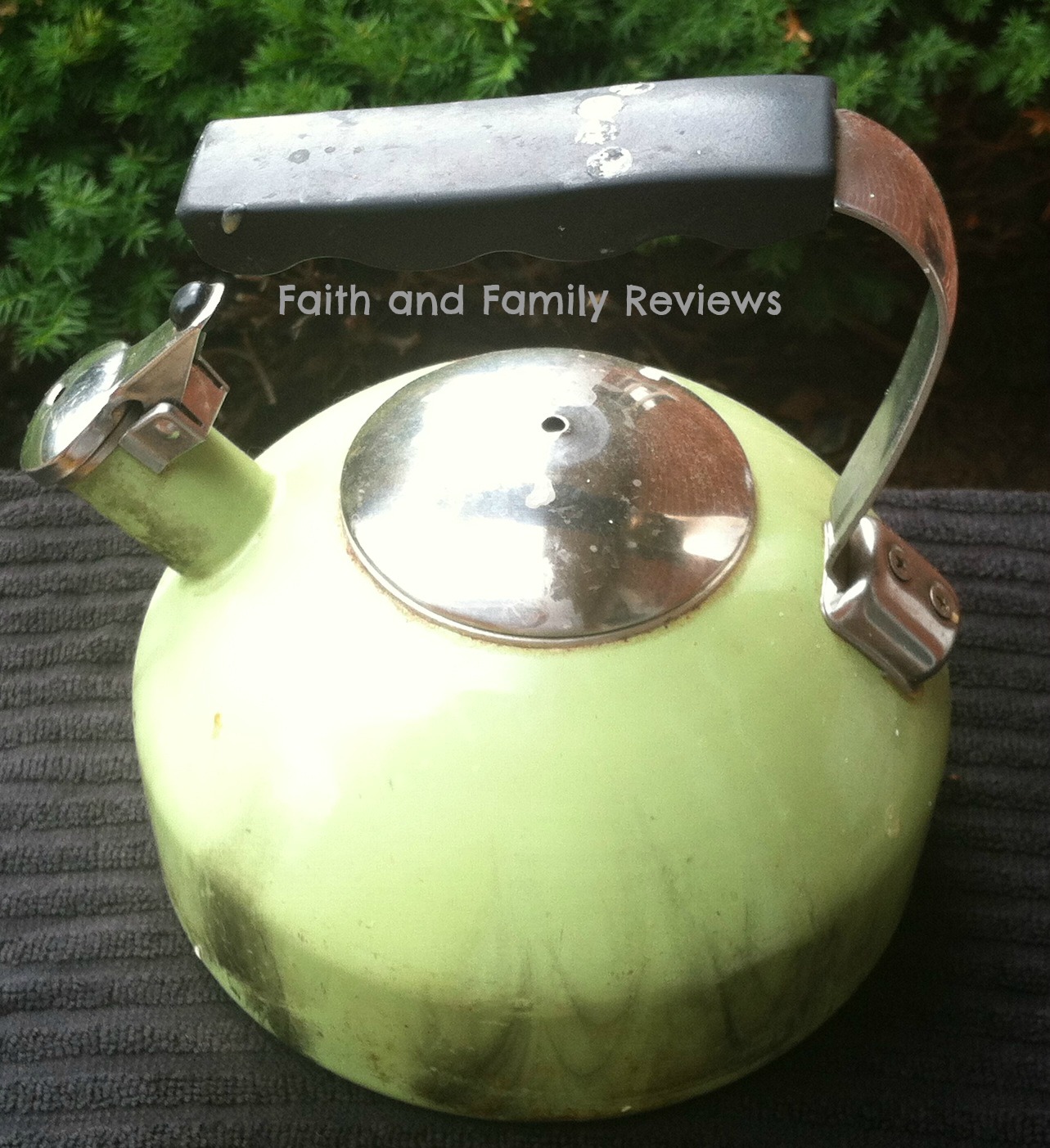 The inside of the tea kettle seems to have a lot of salt or sediment build up making the kettle that much heavier. It's all around the sides and on the bottom. This photo does not really show the full extent of the build up but gives you a good idea: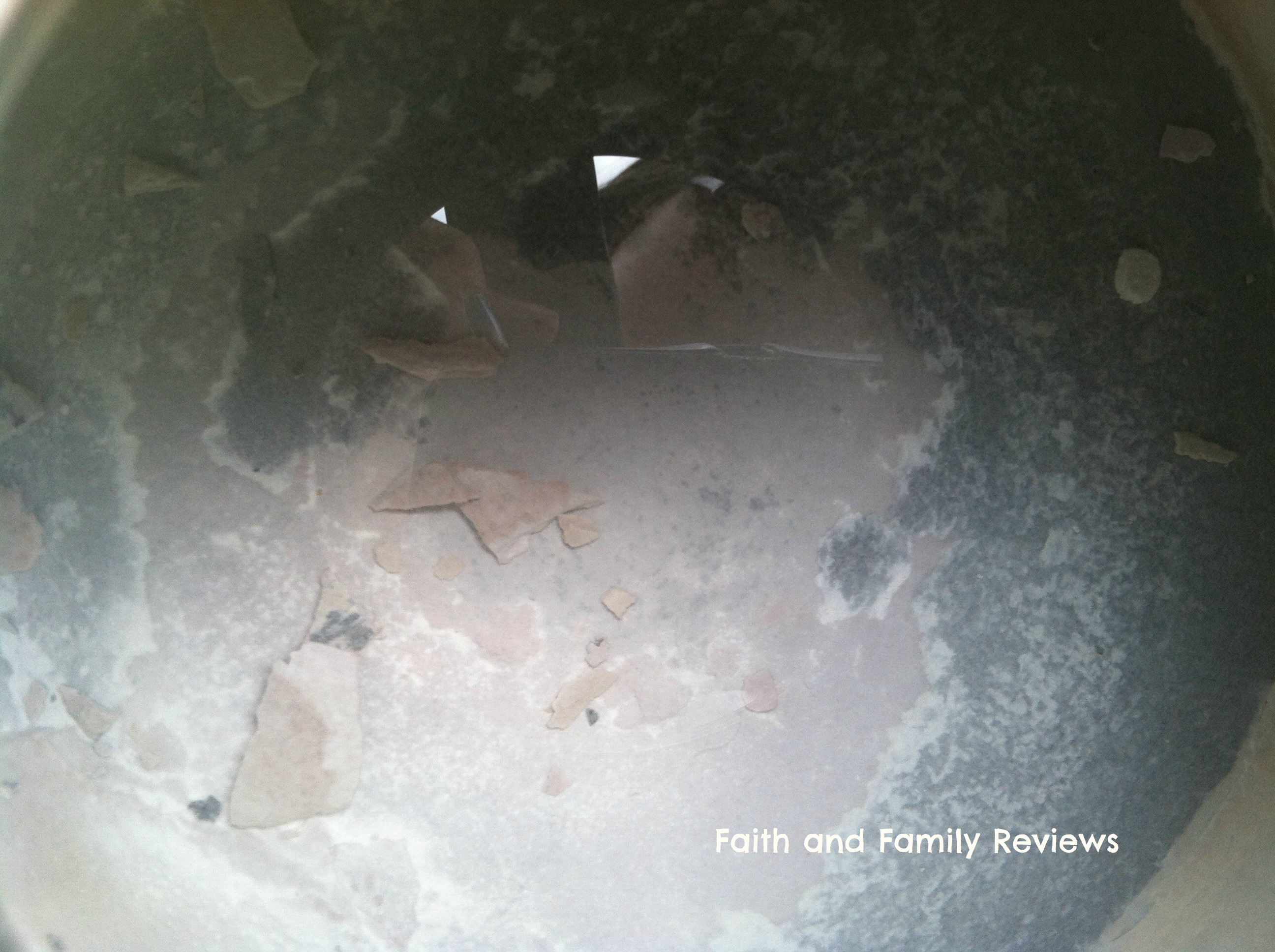 I like a nice looking tea kettle and I really liked this green one, but I have no idea what kind I would buy next so I am appealing to all of you for recommendations! What brand, style, electric or on the stove tea kettles do you recommend? Leave your recommendations in the comment section!
Share and Enjoy