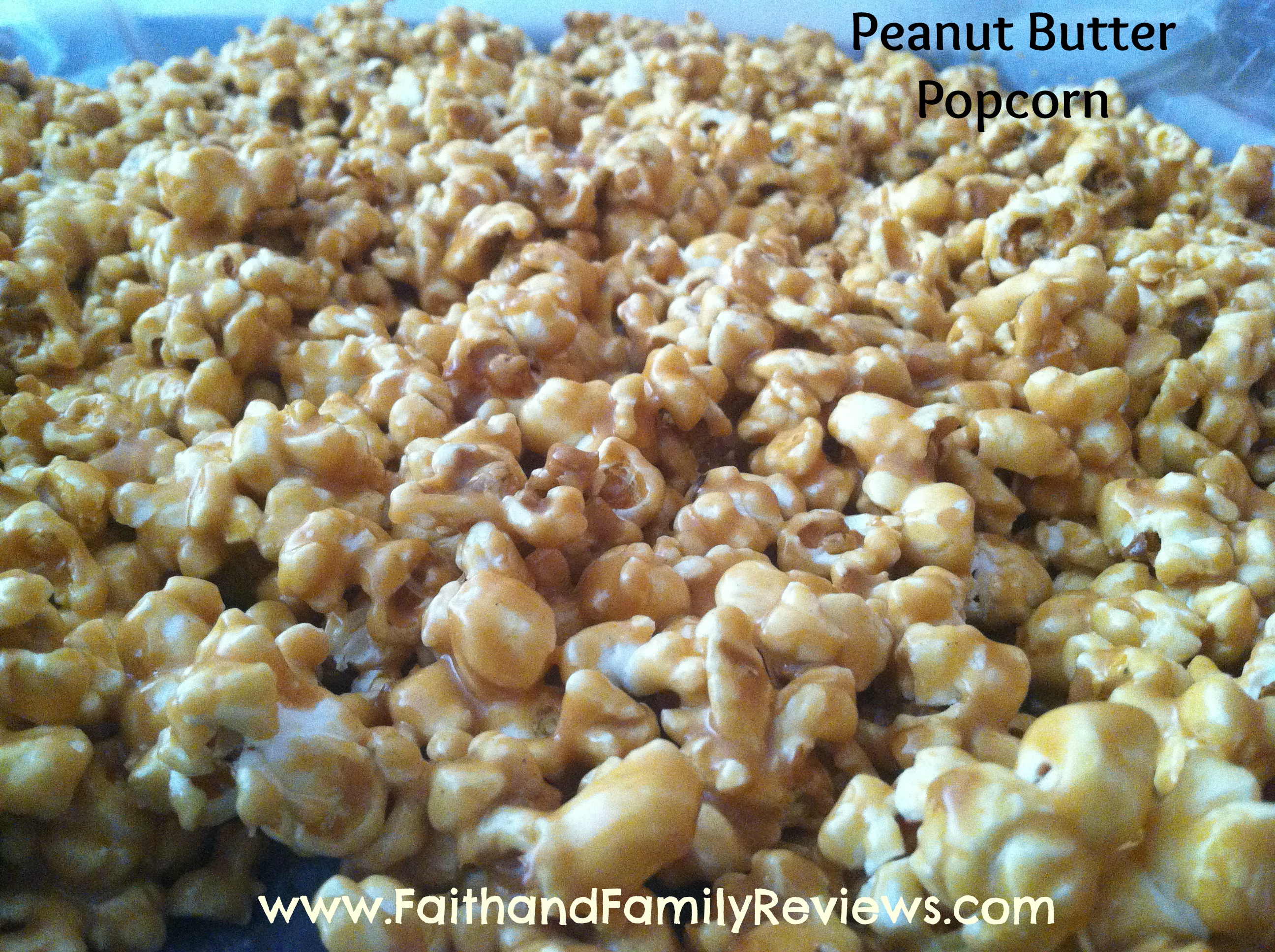 Peanut Butter Popcorn Recipe
Peanut butter popcorn has become a favorite treat for our family. It is so very yummy! And pretty easy to make.
3 quarts of popped popcorn
1 cup of sugar
1 cup of honey
1 cup of peanut butter
Heat honey, sugar and peanut butter until bubbly. Remove and add popcorn. Spread on wax paper. Let cool. Enjoy!

Share and Enjoy