This is Brutus the Hog. He is a heritage breed Tamworth pig. We met him on one of our trips to a local farm to purchase turkeys. His owners said he climbs into his water trough every day to do this (see photo below) and makes a ton more work – because the trough has to be washed out every day rather than weekly or however often the farmer deemed best. We thought it was hilarious that Brutus did this.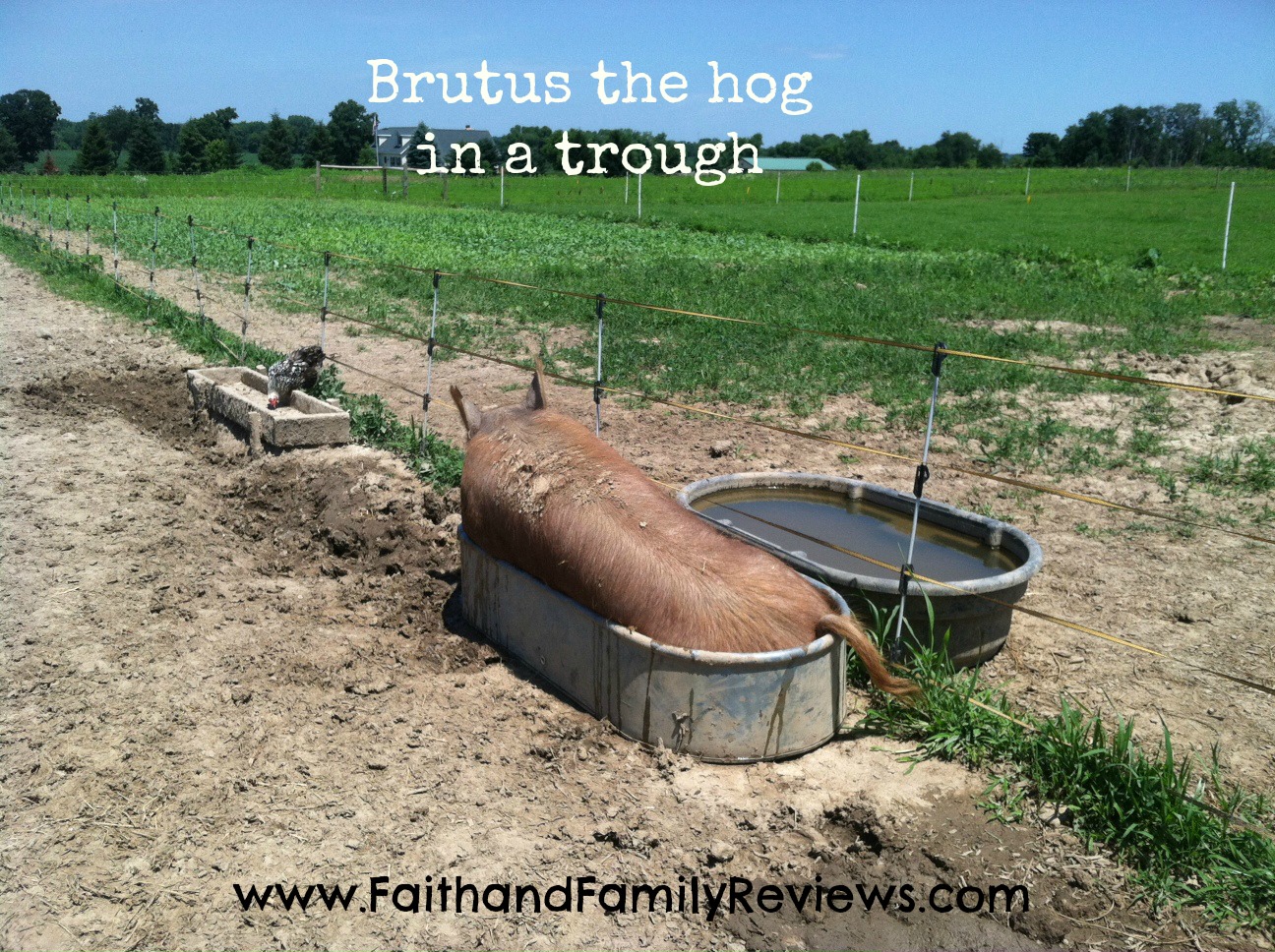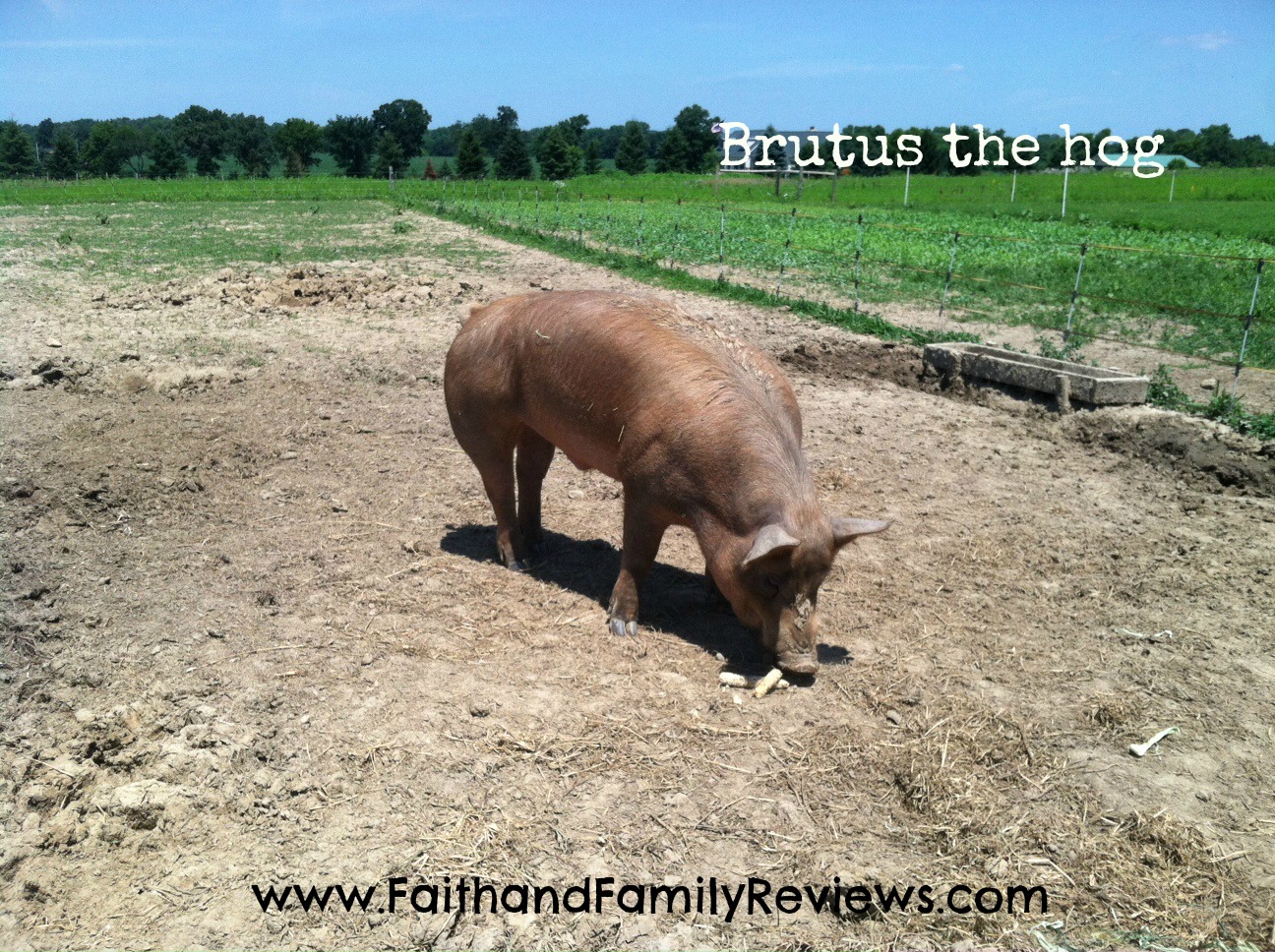 Then what does our cow do a week later? Yes, Miss Moo climbed in her 25 gallon water trough and cracked it! Argh! Those stock tanks are not cheap. Thankfully, we had purchased ours used, but still they are hard to come by in good shape even when purchasing them used. So she now has to use her hay bucket for water.
My husband is interested in raising some heritage hogs. They are really fun to observe. Not sure at what point we'll get to raising hogs but thinking of all the bacon we'd get from a hog makes our mouth water!

Share and Enjoy