Last week one of our customers on our farm Facebook page shared this video:
I was laughing a hearty laugh by the end because we technically started with a flock of 30 laying hens….Well, we actually started with a 27 year old horse, but he was not onsite until THIS year. Then we got our dog, our turkeys, rabbits, ducks, cats, a cow…..and there we have it a complete farm!
Since we lost 70% of our Narragansett turkeys, I went on a hunt for more locally. I found nine poults, plus five eggs, which we are hatching out. An Amazon gift card helped pay for an incubator. You know you are farm-crazed when your spare money and gift cards are spent on farm stuff! We also have some Midget White eggs in the incubator too. Our hen, Brownie, is also sitting on three. I want to see if she can hatch some herself since she's so broody.
Here are our 6 week old Narragansetts, probably closer to 8 weeks now, we purchased from a local farm who hatches out their own eggs, quite successfully I might add:
Then we got 2-3 week old Narragansett poults a week and a half ago from a little farm that also hatches out their own eggs: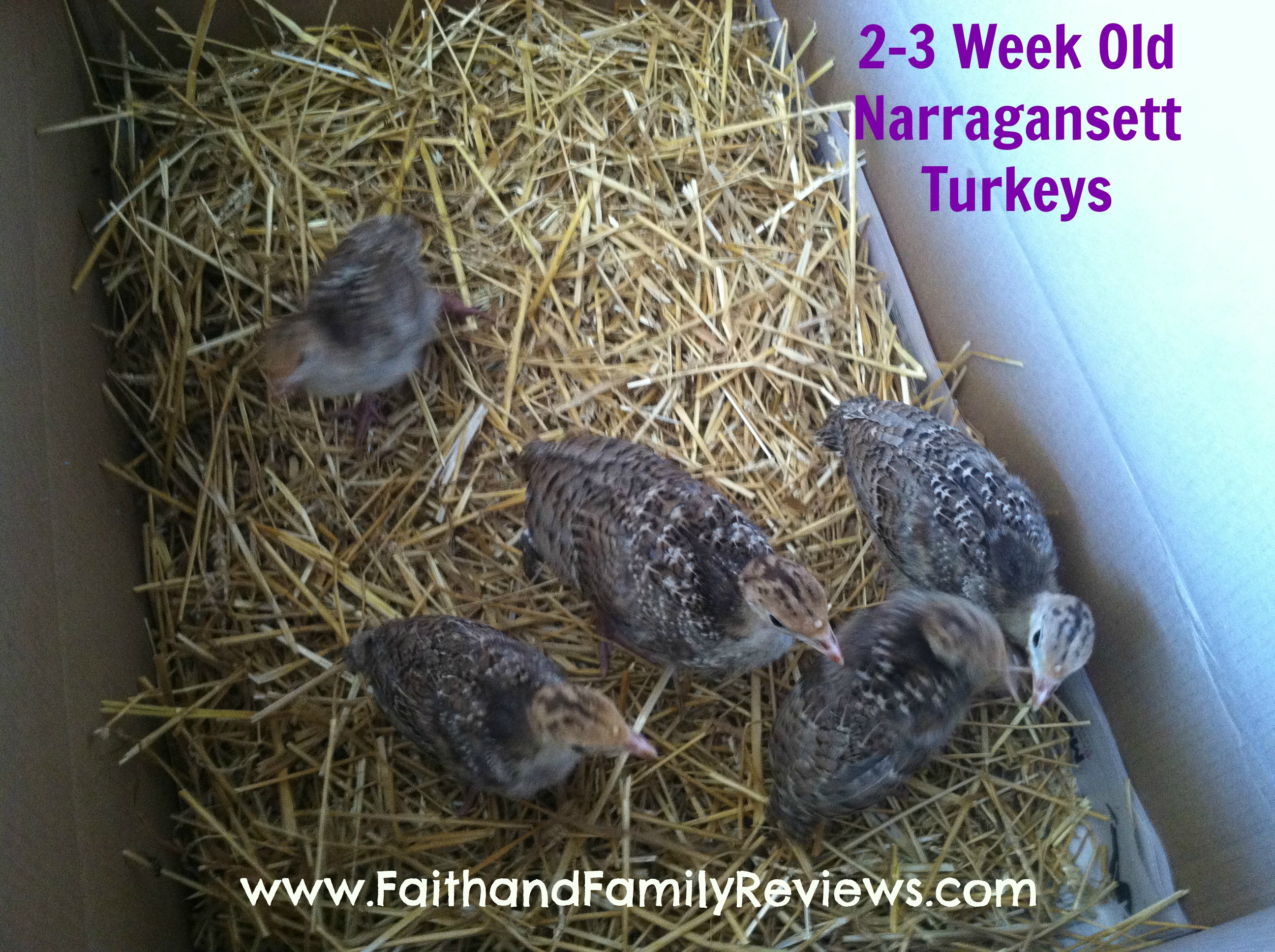 This next photo is of Junior holding one of the 2-3 week old poults: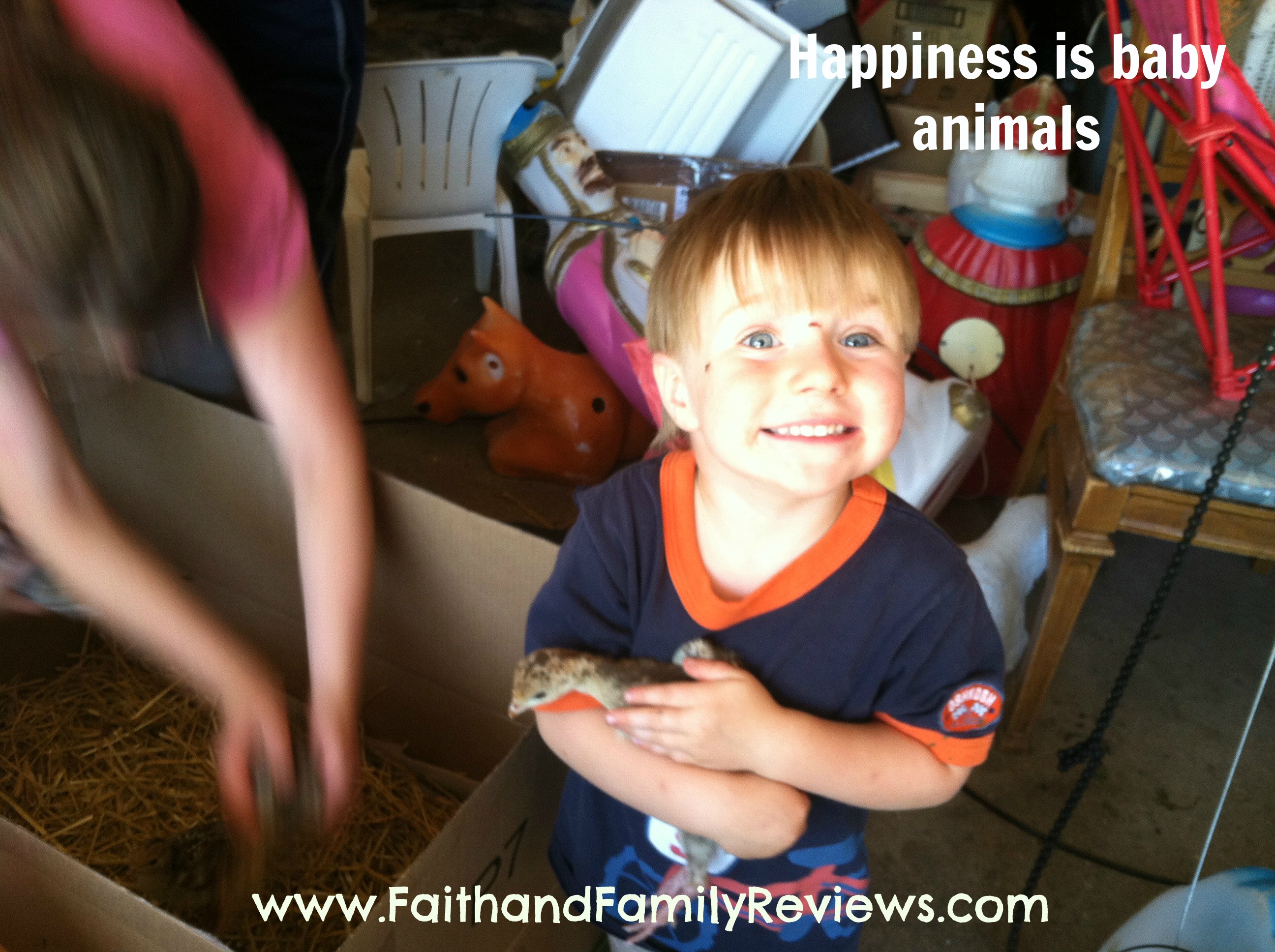 Our Bourbon Red turkeys have finally started laying. I believe we have a 2-3 eggs to add to the incubator, making that a total of 13-14. We'll see how many hatch.
Never thought I'd become a heritage breed turkey farmer, but here I am with 25 turkeys, plus the additional 13-14. Turkeys, turkeys, and more turkeys! They sure will be tasty this winter!

Share and Enjoy