Mother's Day 2013 saw me served with a delicious homemade breakfast in bed. (I was also served with a yummy meatloaf dinner the night before and a strawberry dessert Yahoo featured!)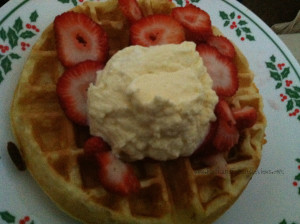 The whipped cream is homemade from our own cream – yummylicious!
And I bought these for the purpose of having a Mother's Day flowers photo….we ended up giving them to Grandma on her special day too….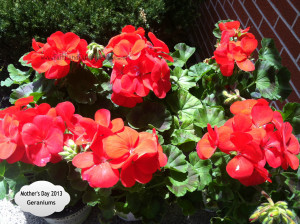 How was your Mother's Day? Were you given the royal treatment too?

Share and Enjoy